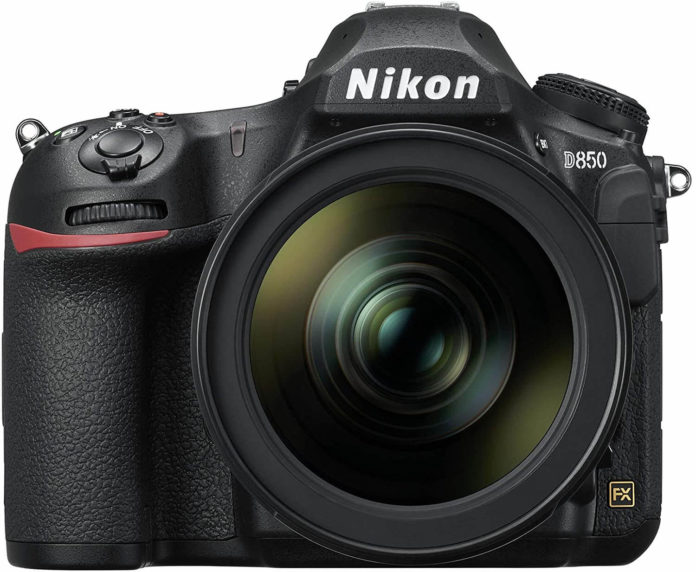 The Nikon D850 DSLR camera might be a few years old already, but it is often regarded as one of the best DSLRs Nikon has ever made. It has wide appeal thanks to its versatility – it is popular with both professionals and more eager amateurs alike. This high-end camera offers very high resolution with a stunning level of detail, as well as full-frame 4K video, which is just part of its appeal.
So, if you are reading Nikon D850 camera review wondering whether or not this camera should be your next purchase, we have all the information you need in order to decide.
Considerations Choosing the Nikon D850
There are a few things to think about when deciding whether or not this is the camera for you.
Budget
The D850 price tag is on the higher side because this is a very high-quality camera. The camera body alone costs in the $2000+ range, and you'll also need some quality lenses to go with it.
Specs
The specs of this camera should be sufficient for most users, whether professionals or hobbyists. Nonetheless, it never hurts to check that it has all the functions and features you'll need for shooting your chosen subjects.
Accessories
You'll want to purchase some lenses for your new camera, and perhaps some other accessories such as a fast memory card and perhaps a battery grip to increase the burst frame rate.
Video
The video quality is outstanding on this camera – it offers UHD 4K videos from full sensor width, unlike many other comparable models in this class. The vast majority of users are likely to have no complaints about the video footage shot on this camera, even if they are serious videographers.
Nikon D850 Digital Camera Review
We will now take a look at all of the features of this stunning D850 camera from Nikon.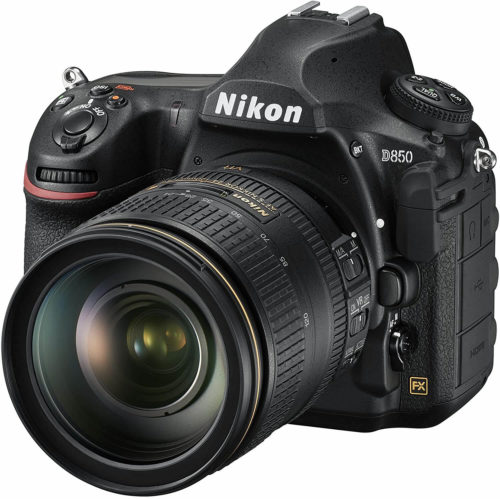 Specifications and Key Features
First, we have the Nikon D850 specification list which shows the main specs of this camera.
45.7MP full-frame CMOS sensor
8256 x 5504 resolution
ISO range 32 – 102,400 (boosted high ISO)
EXPEED 5 processor
Shutter speed 1/8000 – 30 seconds
Shutter durability 200,000
100% viewfinder coverage
7 fps continuous shooting speed, 9fps with battery grip
No built-in flash
3.2 inch tilting touchscreen with 2,359,000 dots
4K UHD video at 30 fps
8K time-lapse
Focus stacking
Silent mode
Bluetooth
1840 shots battery life
Weight 915g
Size 146 x 124 x 79mm
Image Quality
Images captured on the Nikon D 850 have an outstanding level of detail. Whilst the camera isn't specifically intended for shooting in low light, the quality of the images is still very good at higher ISOs. In any case, the images are huge files and won't generally be viewed at full-size, so a bit more noise is nothing to worry about. The dynamic range is also excellent on the Nikon 850.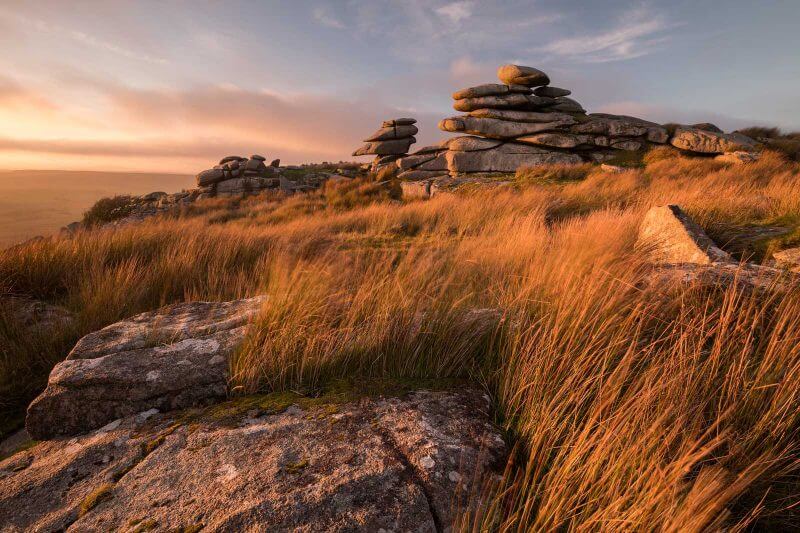 This is a photo taken with a Nikon D850 Digital Camera
Video Capabilities
The D850 offers 4K UHD video quality at 30 frames per second. The video is full-frame, which is a feature not found in many comparable cameras. So, lens focal lengths stay the same when shooting video and you don't have to worry about the crop factor. Time-lapses can be shot in 4K in-camera, or in 8K using additional software. Autofocus in video mode is lacking somewhat, so if you are looking for a dedicated video camera, there are better options out there.
Battery Life
As with any DSLR, if you shoot using the optical viewfinder, the battery life is great. It will deplete more quickly using the live view mode. It is said you can capture 1,840 shots before it will be time to recharge the battery. The camera is equipped with an EN-EL15a lithium-ion battery.
Autofocus Performance
The 153 point autofocus system works very well in a variety of situations, in fact, it's said to be the best autofocus system from Nikon yet. Every AF point can focus down to -4 EV, so getting your shots in sharp focus in poorly-lit, almost dark, situations is no problem.
The autofocus is highly reliable, so long as the lens is properly calibrated to the camera before use.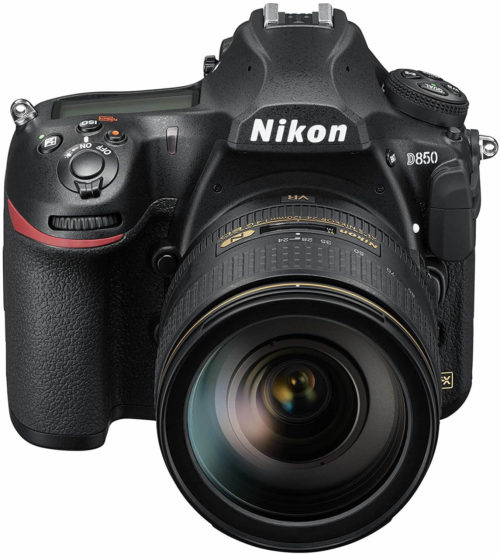 ISO Performance
The ISO ranges from 64 to 25,600, but it can be boosted to 102,400. As expected, noise becomes an issue the higher the ISO value is set. However, the camera performs better than many others in this respect.
Up to 200, there is little difference between the ISO values and the amount of noise produced. At ISO 400, you can see a little noise in the shadows, and at 800 it appears slightly throughout the image. Even at ISO 1600, images are still clean and noise isn't a major concern.
The new CMOS BSI sensor on this camera does better than previous sensors at higher ISO values. ISO 3200 and 6400 produce images with a fair amount of noise in the shadows, however the images are certainly useable at smaller resolutions. When the value gets to above ISO 12,800 some details in the shadows and colors shades are lost in the image. So, it works reasonably well in low light, but not in extreme situations.
Shooting Speed
High-speed shooting is one of the key features of the D850 Nikon. In fact, the continuous shooting speed is as good as you would expect from a camera designed for sports photography, although less than on the Nikon D5. Using the camera as it comes, you can shoot 7 fps.
However, adding the MB D18 battery grip increased the continuous shooting rate to a very impressive 9 fps. At this speed, the buffer capacity is 51 RAW files, however, you will need the right memory cards in order to be able to achieve this. There are two card slots, one for an XQD card and one for an USH-II SD card.
LCD Screen
The Nikon 850D comes with a tilting touch-enabled screen measuring 3.2 inches and with 2,359k dots. The variable angle means it is easier to shoot at awkward angles using the live view mode.
The LCD touchscreen can also be used for easily swiping through images and pinching to zoom in on them, just like on a smartphone. It's also possible to move through the menus using the touchscreen, and it can be used to easily focus on the desired point when using live view. There's even the possibility to use the touch display to release the shutter.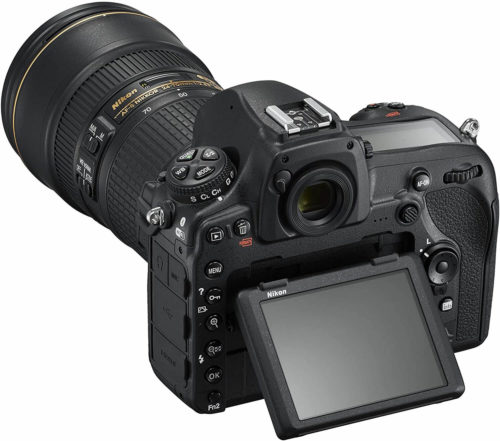 Viewfinder
The Nikon D850 camera is equipped with Nikon's biggest-yet viewfinder, 0.75x instead of the previous 0.70x. The electronic viewfinder will blackout slightly when continuously shooting at high speeds, but it's easy enough to keep the subject within the frame. It also doesn't lag as on many other DSLRs. The viewfinder is as bright as on the D810, and brighter than that of the D800.
Connectivity
There are a few different options with the 850D Nikon when it comes to transferring images and video clips. The camera has both built-in Bluetooth and Wi-Fi. There is no in-built GPS, so unfortunately location data cannot be added to the metadata of your photographs.
Lens Selection
We have made a list of recommended lenses to use along with the D850 camera body,  If you have previously been using a model with a 36.3 MP sensor such as the D810, D800 or D800E, the lenses you have used with these cameras will also produce great results with the D850. However, upgrading from older models with lower-resolution sensors, it's probably a good idea to update your lenses to get the best results with the D850.
It's recommended to use a CPU lens, ideally G type, E type or D type, in order to get the most from this camera. It's worth noting that Nikkor lenses aren't always the best. Often, counterparts from brands such as Sigma and Tamron perform as well or even better than their Nikkor equivalents, so it is worth looking into other options.
Build & Handling
As you would expect from a top-of-the-range DSLR such as this, the build quality on the D850 is excellent. The camera body is made from a magnesium alloy frame and all buttons are weather-sealed to keep them protected in all kinds of environments – dust and humidity are no problem for the D850.
In terms of handling, the layout of the D850 is quite similar to that of its predecessor, the D810. We've already seen how the D850 has a tilting screen, unlike the D810. It also comes with a joystick which can be used to move through the focus points so focusing is a lot easier. Finally, the grip is large and comfortable to hold – it is deeper than that of the D810.
Performance
As you might expect from the specifications of this camera, it performs exceptionally well. No matter what type of subject you are shooting, you are sure to be impressed with the quality of the photographs produced by the D850. The incredible level of detail combined with the stunning dynamic range ensures contrasting landscapes are captured in all their glory. Moving subjects are also no problem for this camera. Portraiture is also a good use for this model – skin tones appear natural and the precision focus and very high level of detail ensure excellent results.
Verdict
Overall, the Nikon D850 photos are outstanding, and this is a very worthwhile purchase for any professional photographer or an amateur looking for an upgrade. It's the most technical of all Nikon's releases yet and the images speak for themselves. It is ideal for all types of photography – there's virtually no limit to what this camera is capable of.
The level of detail captured in the images is simply outstanding and the fast shooting rate is sure to impress. Video quality is also very impressive on this camera – the full-frame even at 4K is unique amongst competing models from the other big brands.
There are some nice added extras on this camera which further help secure its place as one of the best all-round Nikon DSLR cameras. The illuminating buttons, tilting, touch-enabled screen, dual card slots, and weather-sealed body are just some examples.
D850 FAQs
Is Nikon D850 a Professional Camera?
This camera is intended to appeal to a wide range of users from amateurs looking to take their photography to the next level, to professionals working in a variety of fields from weddings to sports and everything in between. In other words, this is a professional-grade camera that is also accessible to amateurs and is relatively affordable too.
Is Nikon D850 Good for Beginners?
This camera isn't aimed at complete beginners, it is better suited to more advanced users. If you're looking for your beginners Nikon camera, there are better and way cheaper options out there. The Coolpix series is ideal for complete newbies in the world of photography. For those looking for their first DSLR, the D3xxx series is ideal, or even the D5xxx series if you're looking for something slightly more advanced, but still suited to beginners.
Is It Worth Upgrading From D750 to D850?
It depends on what you are going to use it for and what the reasons for upgrading are. The D850 camera offers faster shutter speeds, more megapixels, a longer battery life, and more AF points in its AF system. However, the D750 is still a very good DSLR which is sufficient for the needs of many users.
Is Nikon Replacing the D850?
There are rumors of a new model coming out in 2021, the Nikon D860, or D880. It has been suggested that this new model will be equipped with a 61 MP full-frame sensor. Watch this space for more information!
Where to Buy Nikon D850?
This camera can be bought using the link above, which will take you directly to the Amazon purchase page. It can also be found at all good camera and electronics retailers, both in-store and online.
Does Nikon D850 Have Wi-fi?
Yes, this camera has both Wi Fi and Bluetooth built-in.