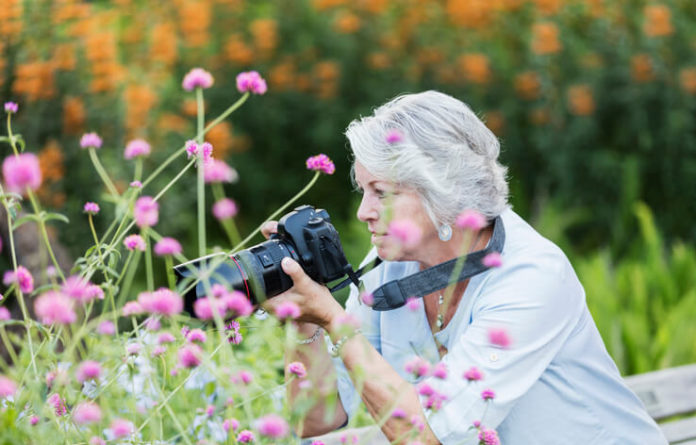 Are you looking to find a budget digital camera that is under 400 dollars? look no further! In this comprehensive comparison review we have covered all the best camera options for those on a specific budget of $400. We have taken into account the best camera brands as well as new cameras onto the market.
Considerations Choosing $400 Cameras
There are a lot of factors to consider when buying cameras under 400 dollars. It might seem like a tall order to the untrained eye, but if you know the secrets and tells of photography equipment, you would be on the lookout for some important factors and features. If you do not know what these are, we have listed a few of them below. These would hold your hand as you browse the aisle or shop online for the best camera for you.
Size
It goes without saying that this is one thing you need to keep at the back of your mind. Photography enthusiasts usually have their cameras on hand for extended periods. For this reason, it is important that you consider the weight of the camera. You do not want something too heavy if you would always be operating the camera. If you are making the purchase strictly for self-entertainment and to capture memories with family and friends, you might consider picking up the best budget compact camera on the list. This would be one of the point and shoot cameras as they are relatively smaller in size, easy to use and deliver premium image quality.
Brand
The biggest brands ensure that they have a product for every user and every need. This assures you of a certain quality from the best cameras under 400. If you need a budget dslr camera, point and shoot camera, or if you were considering picking up mirrorless cameras at an affordable price, look to the industry's biggest as they have made provisions to satisfy that need. Their years of experience making awesome cameras has seen them perfect different formulas for every kind of camera you could ever need. These cameras come with amazing modes to allow you to enjoy your love for photography.
Features
Cameras that are under the $400 mark are expected to perform fairly well in the following areas.
Image Stabilization
The effect of this feature in cameras can not be overlooked. It gives a professional look or feels to photos taken as it limits the amount of blue in the photos during shooting. Cameras with this feature help the photographer adjust for the small movements made during shoots with counter adjustments.
Aperture
The aperture of the camera helps with focusing the light rays. It helps to regulate how much light can pass through the diaphragm at a time. If your camera comes fitted with its lens wide open, this means a lot of unfocused light rays would be allowed in.
Megapixel
This is the unit of graphic resolution. One megapixel is equal to one million pixels and is used to reference a camera's ability to capture more detail without losing quality when zooming in without the use of an optical zoom lens. The larger the number of pixels, the more space taken by the image, so when buying higher-end cameras with more megapixels, it is best to have enough storage space.
Viewfinder / LCD screen
The viewfinder or the lcd screen are alternate options that allow the photographer to inspect his world. It allows him to look at the shots and tweak the different settings to add different effects. Higher-end cameras have the option of both, but if you are choosing a camera with only one, make sure it has a good display, so you won't miss anything when editing.
Zoom
Everyone knows what zoom does. It allows the photographer to get closer shots without physically moving. But there is more to it, as there are two variants.
Digital Zoom: Digital zoom lens is the less preferred option because of these lens zooms in on a specific part of the image. It simply means that a small part of the image is cut out and rendered to size. This reduces the quality of the image, and if you zoom beyond the sensor size, your image could go out of focus.
Optical Zoom: Optical zoom lens, on the other hand, brings the object closer before capturing. It does not resize the image, so it allows you to retain better image quality.
Portability
If this is important to you, you should look to choose from the available point and shoot cameras. These cameras are compact and would easily fit into your palm or your pockets or travel bag. Portable cameras make the best vlog cameras, especially when you are the move. The portability makes it easy o handle and would not cause any discomfort.
Battery life
Professionals or entry-level photography lovers always hammer away at the importance of having a camera with good battery life. Some even go as far as saying that the best camera is any with the best battery. And you can understand why statements like this are being made, because what does it matter when your camera has the coolest effects when it is never on long enough for them to be used. This is why you must look at the battery capacity and how many hours you can get out of it at full charge.
Best Cameras Under $400 in 2020
This is a detailed list of the best digital cameras on sale below $400. They give a lot of value for their price as they blend aesthetics with exceptional functionalities. Enjoy!
1. Canon PowerShot ELPH
Whether for the entry-level photographer or the seasoned players, the canon powershot ELPH 360 digital camera is one of the best point and shoot cameras under $400.
Offering a versatility, compatibility and usability that is rare in cameras of similar prices, it is a beautiful all-rounder capturing spectacular 1080p full HD video. It has a 20.2-megapixel high sensitivity CMOS sensor and a DIGIC 4+ image processor, both combining fantastically to give impressive image quality even in low light.
With dimensions 4.4 x 3.1 x 2.6 inches and a total weight of 11.2 ounces, this great camera is lightweight with a compact body that still manages to perform spectacularly because of its 12x optical zoom lens that offers both flexibility and ease. With built-in wi fi and NLC that allows for sharing ad transfer of images and content and a long-lasting lithium-ion battery, this is one of the best travel camera under 400$.

2. Canon Powershot SX 720
If you're shopping for a small cheap digital camera that captures quality images and also has movie options for full HD video recording with stereo sound, the Power shot SX720 is a device you should check out. However, canon shooters under 400 dollars might sound low quality.
This particular device defies the odds. The Powershot comes with a spectacular 20.3 Megapixel sensor with a DIGIC 6 Image Processor that helps deliver stunning image quality even in low light. Special image effects like Toy Camera, Fisheye, Soft focus options allow you to be creative with your images.
The device comes with a powerful 40x optical zoom lens perfect for macro shots and a wide-angle 3.0 inch LCD that allows you to view your images at a wide-angle. You won't have to worry much about the stability while shooting since the device is light and comfortable to hold with an Intelligent IS that helps optimize image stabilization for virtually shake-free images.
There is also an attached movie mode button on the dial that records adept Full HD video at 1080p/ 60p with stereo sound and optional special effects like the monochrome, Super Vivid, Poster, fireworks, or miniature effect to choose from. It allows you to share or transfer these beautiful videos and images with a built-in NFC and wi fi connectivity that can connect to other devices as well as your smartphone.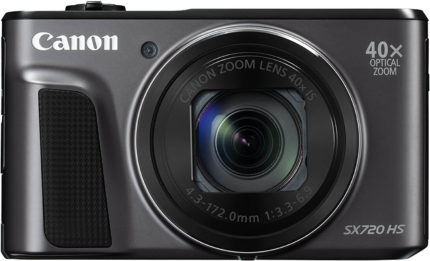 3. Panasonic Lumix ZS60 
The PANASONIC LUMIX 4K point and shoot camera is recognized as the best camera under $400 for its outstanding image quality and imagine stabilization features. Its amazing 18 Megapixel sensor helps boost image quality and image stabilization, delivering the kind of high-resolution photos more expensive shooters have.
The silver-colored camera has a 30x LEICA DC Lens for optical zoom performance, making it suitable for capturing all types of pictures and 4k video.
With the eye-level electronic viewfinder and touch-enabled LCD, capturing distance images is not a problem. It also allows for a broader viewing experience.
The Panasonic Lumix is one of those cameras with video taking capacities. Its 4k video capture resolution enables it to provide an ultra HD video recording experience.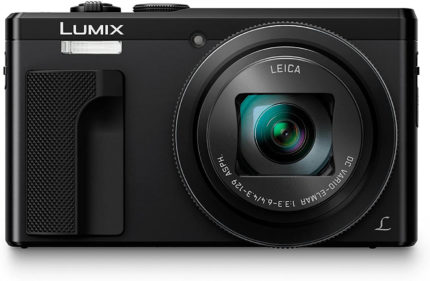 4. Canon PowerShot SX730
Whether you're a keen novice, an adept professional, or just looking to capture beautiful family moments, there is a range of canon cameras under 400 to choose from.
The Canon Powershot SX730 digital camera is a wonderful camera that offers you a plethora of options and functions, delivering unbelievable value for its price. Coming with a powerful 40x optical zoom that allows for a wide range of coverage, a 20.3 Megapixel6 CMOS sensor for stunning imaging performance and a DIGIC6 image processor that boosts image quality.
With dimensions 1.6×4.3×2.5 inches and weighing 10.6inches, this is a sleek and compact beauty designed to take 1080p full HD video and with a self-portrait mode, Bluetooth functionality and compatibility with most Android and IOS versions, this is a great camera to own.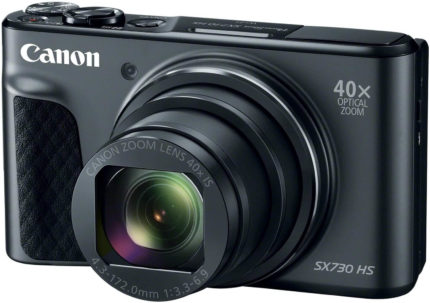 5. Sony DSCHX80
The Sony DSCHX80 is the best point and shoot camera under 400 dollars. The black digital camera from Sony has a 30x optical or 60x clear image zoom for capturing faraway images. The focus range is extensive (5cm-2.5cm). It has a fantastic 18.2MP Exmor R CMOS Sensor and LCD multi-angle display that captures superb images in low light conditions.
The point and shoot camera are easy to connect with other devices with its inbuilt wi fi and NFC capabilities. The point and shoot camera are suitable for fast-action photography with its continuous shooting speed of 10 FPS. It produces versatile videos with high-quality AVCHD, XAVC S, and MP4 formats. These point and shoot cameras give photographers the option to switch between the lcd screen and electronic viewfinder.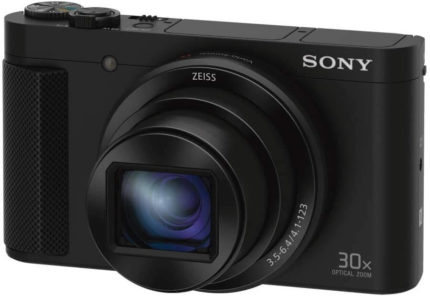 6. Panasonic Lumix FZ80
This Panasonic is one of the best point and shoot cams around. It has a powerful 18.1 megapixel sensor and 60x lens to capture the crispest images. It also features power image stabilizers to aid in capturing farther objects. The lumix has a touch lcd display and a dot viewfinder. It offers 4K video recording and offers the photographer excellent low light performance. The Panasonic lumix has wifi connectivity to ease the transfer of data between your cam and smartphone.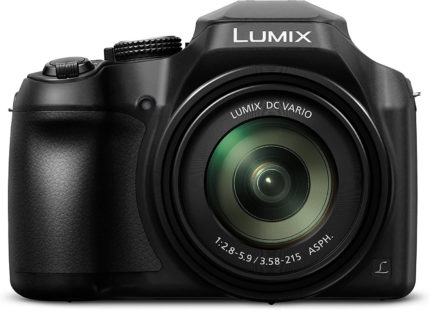 7. Fujifilm Finepix XP80
Sturdy, rugged and well-protected, waterproof shooters offer a whole new level of photography, offering you a world of adventures you wouldn't venture with regular shooters. The Fujifilm Finepix XP80 waterproof camera is a wonderful member of this family, coming with a high-resolution 16-megapixel BSI-CMOS sensor that uses minimal lightning to create stunning images.
It comes equipped with waterproof, freezeproof, shockproof and dustproof guarantees, a compact LCD monitor for incredible visibility, optical image stabilization to reduce blur, Wi-Fi connectivity and compatibility with mobile devices. It is packaged with a floating wrist strap, 64gb memory card, card reader, cleaning kit and a replacement battery. This is a beautiful beast, sufficiently equipped to withstand the most onerous conditions and still being able to offer a wonderful photography experience.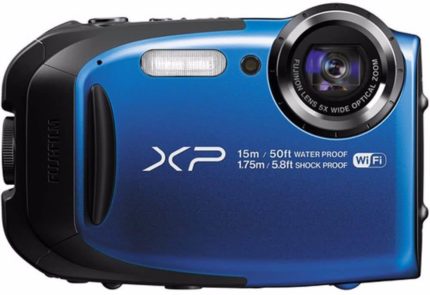 8. Canon EOS 4000D
This dslr camera under 400 by canon is one great camera as it offers a lot of value for its price. In the bundle you would find the best camera in the world, with a 32GB Transcend Memory card, lens cleaning cloth, a tripod, neck strap, lens and body cap, battery, uv filter and charger. The digital camera has 18 megapixels, zoom lens, aps c format mount lens. It also allows you use the Canon camera connect app to shoot with your phone using wi fi connectivity remotely.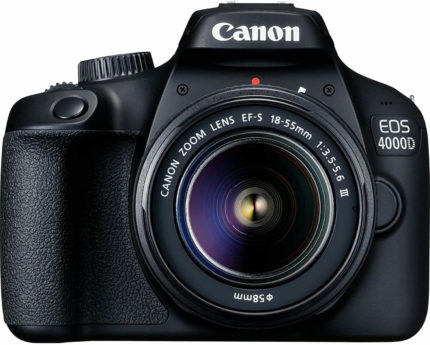 9. Canon EOS M100
If you are seeking the best digital camera under 400 dollars, look no further than the Canon EOS M100 mirrorless cameras. The range of digital cameras has a wide range of built-in wireless connectivity options – wi-fi, Bluetooth, and NFC. The image quality is excellent for a camera that costs less than $400.
Its 15 to 45mm lens and 24.2 Megapixel cmos sensor, also known as aps c boosts its image quality. Its autofocus technology, the dual pixel CMOS AF with phase detection, helps capture more explicit images and little details such as the face. The mirrorless camera has an intuitive touchscreen for easy navigation and a 3.0-inch tilt-type LCD.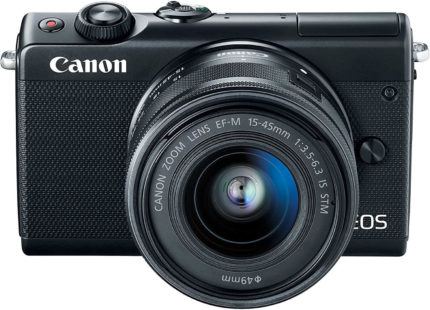 10. Pentax K-01
The mirrorless digital camera is one of the best cameras under the $400 price tag. It makes use of the aps c CMOS sensor as its image processor, which enables it to capture images with low noise and at the ISO range of 100-25600. The black camera boasts a high image resolution capability; it has a 16-megapixel sensor.
It has a range of Autofocus Technology, such as face detection, multi-area, single, continuous, live view, and contrast-detect (sensor). It is more than an image capturing device; it also has video capturing capabilities. The video resolution is top quality; it has a full HD 1080 video capture capacity. The camera is suitable for fash action photography with its Fast 6 FPS burst mode.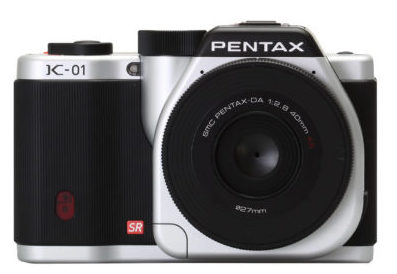 What is the best vlogging camera under 400?
Sony DSCHX80. These point and shoot cameras are the go-to vlog shooters because of how easy they are to use and the quality they have to offer. They are relatively light, and the superior build of their lens ensure that you get the best shots. The wi fi feature makes it easy for you to share data between your cam and your smartphone.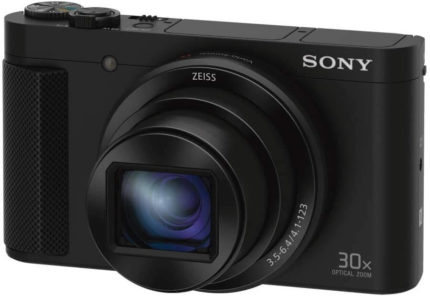 Which is the most affordable camera for professionals?
The Fujifilm Finepix. This entry level camera is the most affordable of the bunch; it is best known for its superior build and its ability to survive anything. It is built to be waterproof, dustproof and shockproof. If you want to go to the toughest terrain and capture the moments, this is the camera you want to brave the journey with you.