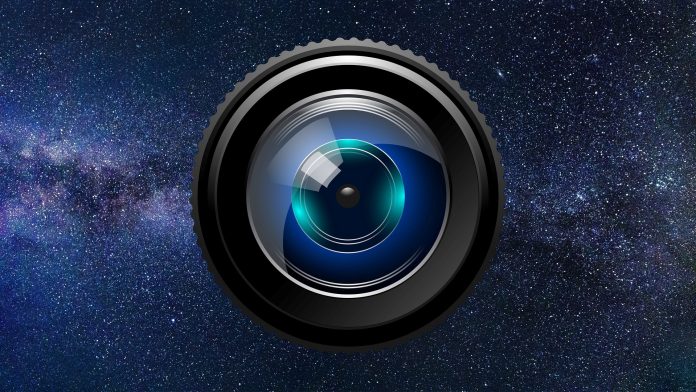 How to Choose a Nikon Z Lens
Choosing the best Nikon lens requires some careful thought, as there are many different options out there to consider. Firstly It's important to check the brand and ensure it is compatible with your camera body. Also, check the focusing system of the lens, and make sure it is one you are comfortable with using. Additionally you check the aperture of the lens before purchasing. The right one to choose will depend on the types of lighting conditions while shooting. Weather sealing might also be important if you are going to be shooting outdoors under varying weather conditions.
What is VR on Nikon lens?
Vibration reduction. This is a technology that stabilizes images by reducing blur caused by camera shakes. These in-lens stabilizers help to eliminate blurry photos from your shutter speed being too slow or from your hand shaking.
Lens compatibility
If you want to use your older F-mount DSLR Nikkor lenses on the Z system cameras you can, thanks to the mount adapter FTZ. It makes possible to operate with the exceptional performance and resolving power of F-mount lenses.
Full AF/AE supported when using FX or DX AF-S Type G/D/E,
AF-P type G/E,
AF-I type D,
AF-S/AF-I Teleconverters
The Z series cameras feature in-camera VR, so combining F-mount lenses without VR now become image stabilized using 3-axis VR , and compatible F-mount  with VR get the addition of roll axis for a total of 3-axis VR.
Finally you can select non-Cpu lens data and put in the lens focal length and maximum aperture. As a result the non-Cpu lenses will also take advantage of in-camera Vibration Reduction.
Different Types of Nikon lenses
There are many lens types available for your Nikon camera. Below is a short guide to help you narrow down the one you need.
Telephoto Zooms
 Usually, this is people's first choice. It is extraordinary when you need to capture objects farther in the distance. The lenses narrow the field of view with a focal length beyond 80 mm. It is split into three sub-divisions:
Super telephoto: Lenses in this category offer almost telescopic views which makes them too heavy to be held by hand when shooting. Their focal lengths go beyond 300 mm.
Medium telephoto: These are not as big as those in the super-category. They offer telescopic views but not as extreme as the former. Their focal lengths fall between 135 mm and 300 mm
Short telephoto: Relatively compact, their focal length falls between 85 mm and 135 mm. These are awesome for everyday use.
Wide-angle zoom: These are ideal for when you want to capture more in the frame. These are especially special when taking pictures on the road, capturing landscape and nature shots. If you want to capture a small space and be able to single out the individual components, you would need a wide angle lens.
Macro lens
This lens type is engineered to take super closeup shots of relatively smaller objects. If you are a wildlife photographer and you want to capture ants interacting up close, you would need to pick up this lens type.
Here we listed 11 lenses for the Nikon Z:
1.Nikkor Z 24-200mm f/4-6.3 VR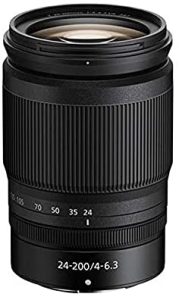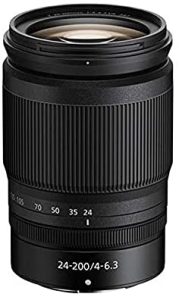 Our first pick is an affordable telephoto zoom lens with excellent quality design. Firstly it is versatile and compact, it has a more than good focal range. Despite it's not a fast aperture lens, it delivers sharp images and it's recommended for still photo and video and it's light in weight.
2. Nikkor Z 50mm f/1.2 S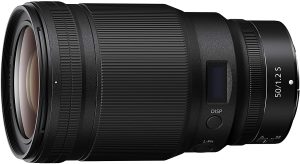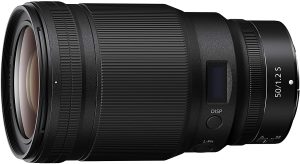 The first of its kind to be equipped with two stepping autofocus motors STMs. This lens delivers nothing short of excellence and the highest level of optical performance of the Nikon S-Line lenses.
Built around the revolutionary Z mount system, extraordinary full-scale imaging expression comes easy, so you can enjoy utmost clarity and beautiful f/1.2 bokeh for portraiture. The Nikon Nikkor Z 50mm F1.2 S gathers more light than most lenses, netting shots with exceptionally shallow depth of field.
3. Nikkor Z 85mm f/1.8 S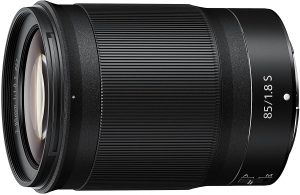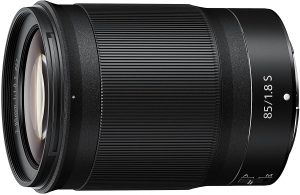 One of Nikon's best lenses, and one of the best 85mm lenses ever made. It is weather sealed, the auto focus speed is fast and accurate, the rendering of bokeh is outstanding, Razor sharp, even wide open. it's half the size and weight of mighty f/1.4. It has Depth in any focus shift or field curvature. All in all a great prime lens, for a reasonable price.
4. Nikkor Z MC 105mm f/2.8 VR S Macro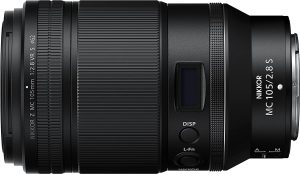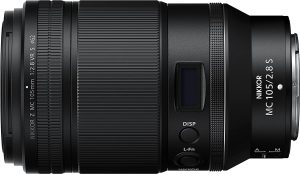 Beautiful sharp lens even wide open, Amazing VR, light and balances well, versatile for Macro, portrait and even landscapes. nice looking bokeh. Focusing is quick and silent, and the lens includes a focus-limiting switch to limit the working distance for close up work.
5. Nikkor Z MC 50mm f/2.8 Macro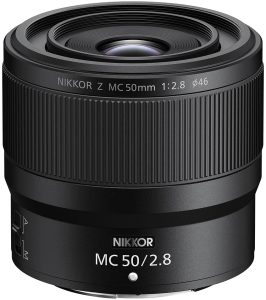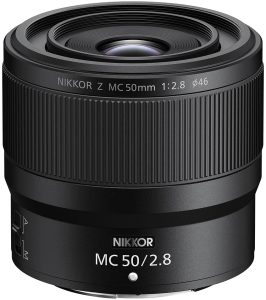 Nikon designed this new lens to be a small, lightweight, and compact everyday lens. This 50mm is a lot wider than the previous 105mm or longer than standard macro lenses. This is the reason why it's a single lens that allows you to do everything as you take a walk.
The 50mm f/2.8 is therefore quite diverse in its functionality and is suitable for both portrait and street photography,  notice it does lack a few key features when compared to the 105mm, in fact it has no Vibration Reduction or special ARNEO coating.
6. Laowa 100mm f/2.8 2X Ultra macro APO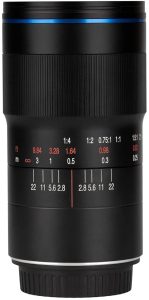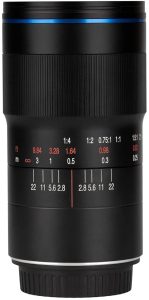 This lens is all about the macro. With a 100mm focal length and a minimum close focus of 0.25m, you get a stand out 2:1 magnification – that's Laowa's USP – meaning subjects can be captured at twice their size on the full-frame sensor format. The 1.5x magnification shares the same minimum close focus distance.
7. Laowa 12mm f/2.8 Zero-D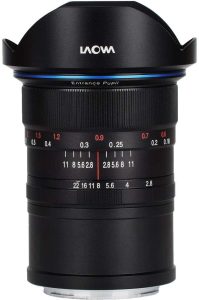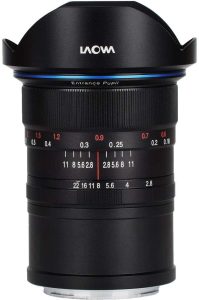 The 12mm f/2.8 is a wide angle lens, surprisingly small, but it is still pretty dense. At a weight of 1.34 lbs, relatively light for a metallic made lens, has almost no distortion and has an ingenious angle of view. With this lens you can work hyper focally with the maximum depth of field. Very convenient for low-light and indoor shooting
8. Nikkor Z 20mm f/1.8 S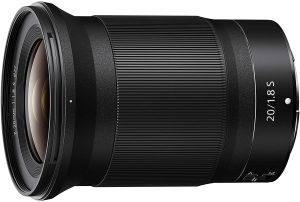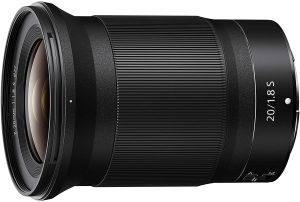 This affordable wide angle lens is very sharp, with good coma characteristics. Light weight, it takes filters. If you do a lot of landscape or architecture photography this is a fantastic lens. It has a maximum aperture of f/1.8, which is ideal for shooting under low lighting conditions. high-quality images on Nikon's Z-mount mirrorless cameras
9. Nikkor Z 24mm f/1.8 S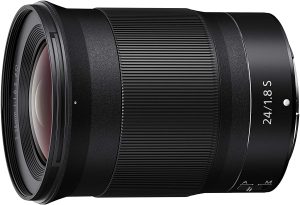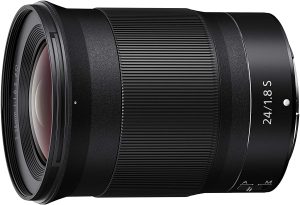 Firstly this lens is lighter than the 20mm and takes the same size filter as the 24-70 F4 (72mm). Point light sources are rendered magnificently and the image colors are exceptionally bright and sharp. The autofocus is nearly silent. It has a maximum aperture of f/1.8, which is ideal for shooting under low lighting conditions
10. Nikkor Z 35mm f/1.8 S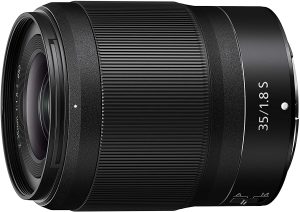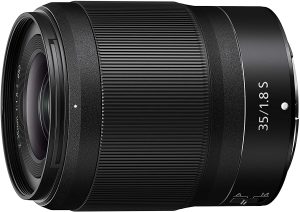 This Nikon prime lens 35mm it's high rate amongst users. It has a maximum aperture of f/1.8, which is ideal for shooting under low lighting conditions. This also gives great depth of field, perfect for shooting portraits with a stylish and aesthetically-pleasing blurred background. You can use this lens for crop-frame cameras, so when used with one, it gives an equivalent focal length of 50mm.
11. Nikkor Z 14-24mm f/2.8 S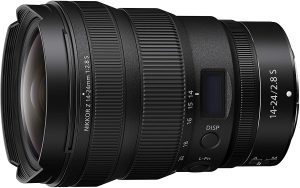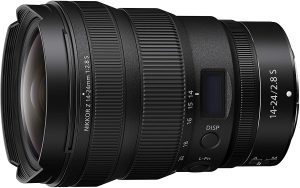 This S series lens is everything Nikon said it would be. Its lightweight, fast and sharp. It handles glare and tricky lighting situations better than any other lens. This 14 – 24mm f2.8 lens is an outstanding addition to the Z lens family, Weatherproof seal.
Last update on 2023-12-06 / Affiliate links / Images from Amazon Product Advertising API