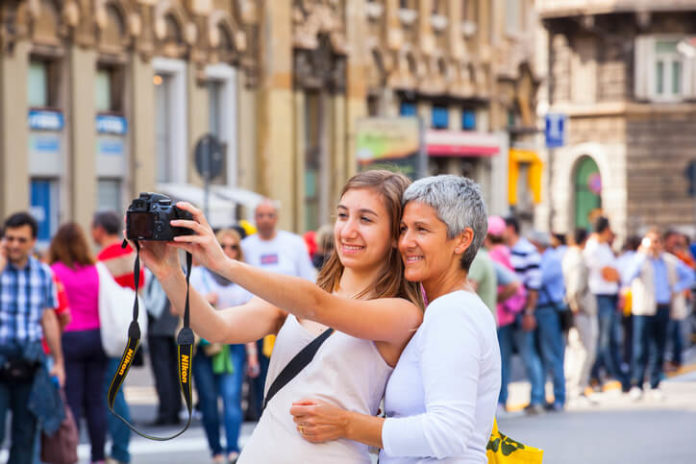 Nikon is one of the biggest names in the photography world, so if you are looking for the best digital camera for beginners, it makes sense to consider a Nikon. In this guide, we will talk you through which is the best Nikon camera if you are new to photography, or are perhaps looking to upgrade from a basic point and shoot. We have picked out 10 of the best entry level DSLR cameras from Nikon here, so there is sure to be something to suit your style and your budget.
Considerations When Choosing a Nikon Camera for Beginner
There are a few things to think about when making a decision as to which is the best Nikon digital cameras for beginners. Let's take a look at some key factors:
Budget
Some of these cameras are very budget-friendly, whilst others are at the higher end of the price scale. Think about how much you are willing to spend on this new hobby – more money will get a better camera, but be sure it is something you wish to pursue first.
Style
There are different types of cameras featured in this guide – DSLRs, bridge cameras, and also one mirrorless camera. Research the pros and cons of the different types before coming to a decision as to which is best for your needs.
Lenses & Accessories
Some cameras come bundled with accessories and often include a basic lens to get started with. Take a look at what other lenses and accessories are available and ensure they are compatible with the chosen camera body. Also, factor any additional lenses you would like into the budget – they can cost more than the camera body so this is something to think about when making a decision.
Battery Life
If you will be taking the camera out on day trips or on vacation, it will be necessary to ensure it has good battery life. Many come with rechargeable batteries, so it might be worth investing in a spare to double the length of time you can shoot for without having to stop and recharge the battery.
Features
As noted above, there are a few different styles of cameras reviewed below. Each has it's own unique features and functions, so think about what is essential to have and choose accordingly. For beginners, a camera that is easy to use should be one of the main features to look for. You might also like a vari-angle screen or Wi-Fi connectivity for instantly sharing photos with friends and family. Other users might be interested in the video recording quality – for example, if the camera will be used for vlogging. Or, low-light performance may be important depending on the circumstances you are likely to be shooting in.
Top 10 Beginner Nikon Cameras Reviews
Now we know a little more about choosing the camera which is ideal for your needs, let's take a look at 10 different models on offer. We have featured some of the latest Nikon cameras as well as some older models, so there is sure to be something here to suit.
1. Nikon Z50 Mirrorless Camera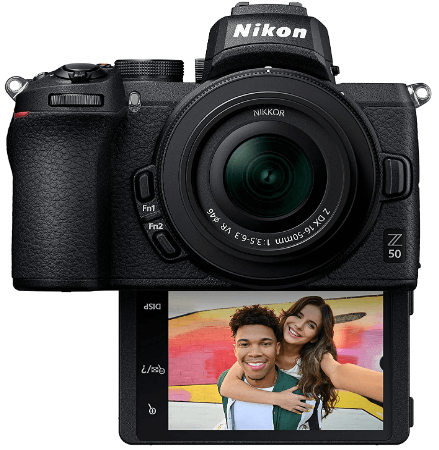 Our first Nikon starter camera is a mirrorless model, the Z50. This mirrorless camera is very lightweight and compact when compared to its DSLR counterparts, which is an advantage to many users. The smaller size means it is more comfortable to carry and use during long shooting sessions.
The camera is equipped with a 20.9 MP, crop-frame sensor. However, it has a 55mm lens mount, the first of any Nikon DX (crop frame) camera bodies to do so. This means it can handle low-light situations well. There are both Bluetooth and Wi-Fi for connectivity on this model, and it can take crisp, 4K video. Finally, this cam has a touchscreen that flips down – ideal for taking selfies!
Key Features
Use your smartphone as a remote
Flip-down touchscreen
Unique lens mount for higher-quality images
Pros
Lightweight and compact
Tilting touchscreen
Cons
Pricey for beginners
Kit lens is poor quality
2. Nikon D3500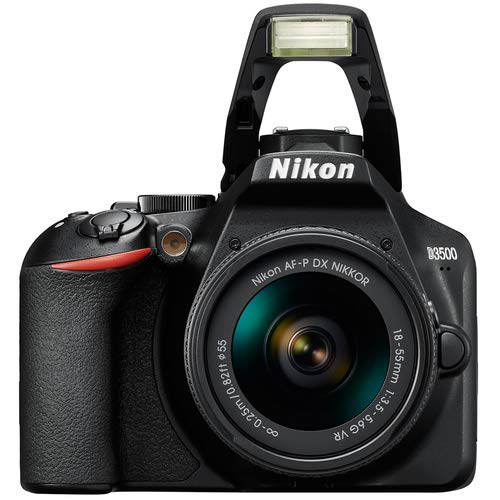 Sensor: APS-C CMOS | Megapixels: 24.2MP | Autofocus: 11 points | LCD: 3.0-inch, 921,000 dots | Maximum continuous shooting speed: 5fps | Video: 1080p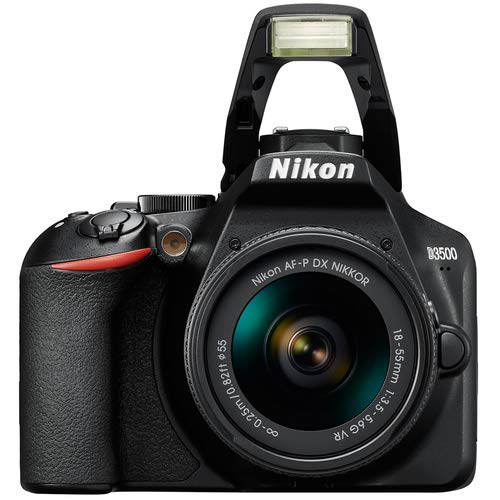 Sensor: APS-C CMOS | Megapixels: 24.2MP | Autofocus: 11 points | LCD: 3.0-inch, 921,000 dots | Maximum continuous shooting speed: 5fps | Video: 1080p
If you're looking instead for the best Nikon DSLR cameras for beginners, the D3500 is a great place to start. It has an automatic mode which is just as easy to use as a point and shoot but takes much higher quality images. Then, there's the option to progress to manual mode after mastering the basics. There's even a Guide Mode that teaches you as you shoot, so this really is a beginner-friendly camera. The camera has Bluetooth and can therefore be used with the SnapBrigde app from Nikon to share photos to a smartphone or other Bluetooth-enabled device.
It is possible to record 60 fps, Full HD videos with the Nikon D3500. And, the sensor is around 15x larger than that found in most phones, so this gives very sharp images. The colors on the images are lovely and vibrant even without any touching up. Continuous shooting is possible at a rate of 5 fps and each image is captured in full resolution and in perfect focus, so you'll never miss an important shot again. There is an 18-55mm f/3.5-5.6 lens included to get started with, and there's also the option to purchase this great camera with a 70-300mm lens which will enable you to zoom in further to faraway subjects.
Key Features
 Aimed at beginners
High resolution videos and images
Comes with one or two kit lens
Pros
 Automatic and guide modes for beginners
Easy to take sharp images
Cons
Some settings are difficult to access and have to go through the menu
Missing some features from other entry level DSLRs like flash hot shoe cover or remote shutter control
3. Coolpix B500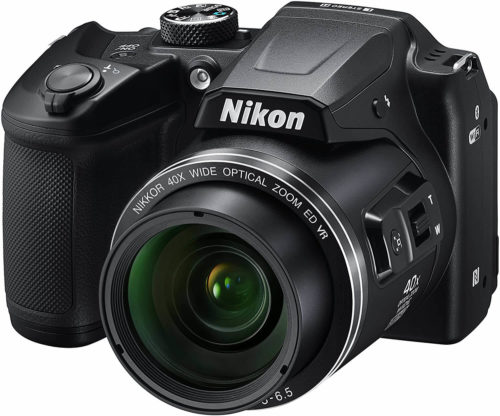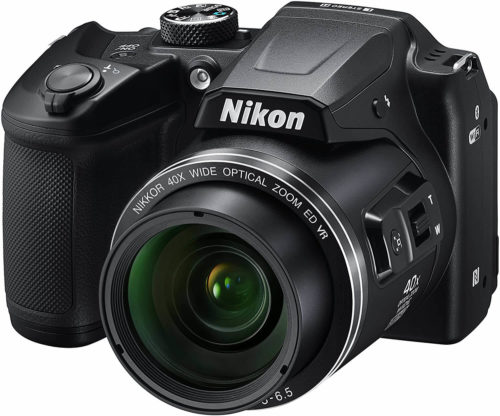 A bridge camera is one of the best cameras for beginners, as it offers more control over the settings than a point and shoot, but doesn't require interchangeable lenses like a DSLR. The B500 has a 16 MP C CMOS sensor and an f/3.0 4-160mm lens which gives great image quality. This means it has 40x optical zoom and 80x dynamic zoom, so it can get right up close to far-off subjects.
The 3 inch LCD screen has 921,000 dots and also tilts to different angles so it can easily be viewed when shooting up high or down low. The video quality is great – 1080p Full HD at 30 fps. Connectivity is no problem for this camera – it has Bluetooth, WiFi, and NFC, so sharing photographs is easy. Image stabilization is included with this camera, so the chance of shots being blurry is minimized, even when shooting at full zoom. There is a full auto mode that is perfect for first time photographers – the camera will automatically consider the situation and choose the appropriate settings. So there's no need to worry about missing a shot by using the incorrect settings.
Key Features
 Bridge camera
Tilting LCD
Comes in two color options
Pros
 Different shooting modes for different subjects
Zooms in very far
Cons
Focussing at high zooms can be difficult
Performance isn't great in low light
4. Coolpix L340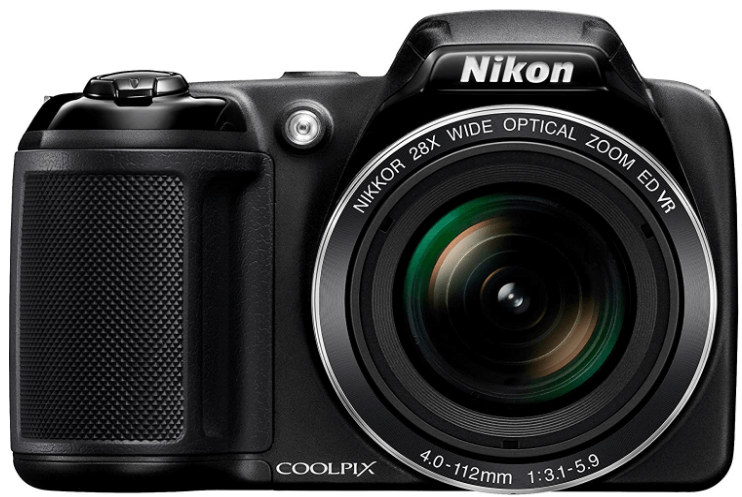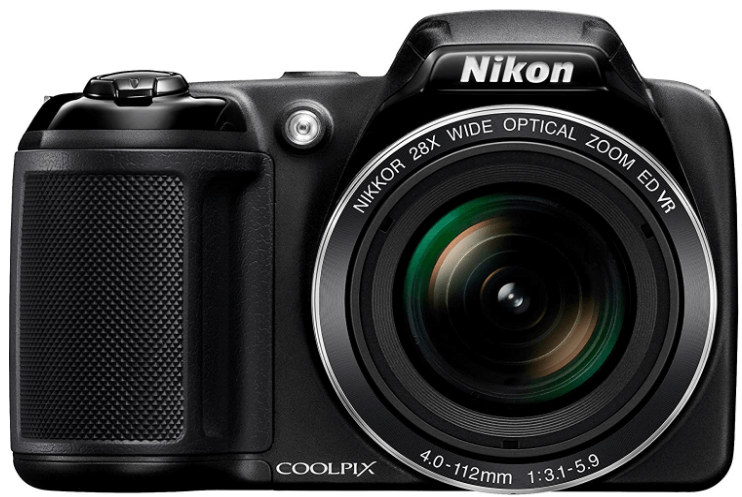 Here we have another bridge camera that has a 20.2MP CCD sensor. This results in sharp photos and stunning HD videos at 30 fps. The lens has 28x optical zoom and can also shoot wide-angle, so it's ideal for many types of photography. AA batteries are required for this camera, and some are included to get started. An 8GB memory card is also included, so you can start shooting straight away.
Some settings can be adjusted on this camera to give more control over the look of the image. The ISO can be set between 80 – 1600, whilst the shutter speed varies between 1/1500 to 4 seconds. The camera is fairly lightweight compared to other models, at just over 15 ounces, including batteries and an SD card.
Key Features
 28x optical zoom
Lightweight bridge camera
20.2MP sensor
Pros
 Very budget-friendly
Versatile and easy to use
Cons
Slow between photos
Single-use batteries rather than rechargeable batteries
5. Nikon D5600 with Lenses & Accessories
Table could not be displayed.
If you're looking for the best DSLR for beginners wishing to take their photography to the next level, the Nikon D5600 is an excellent pick. This relatively new Nikon camera model is sold with two lenses and a wide range of accessories, so there is no need to purchase any other photography equipment initially. There is an 18-55mm kit lens as well as a 70-300mm zoom lens for shooting from a distance. Other accessories include a 64GB SD card, lens filters, a tripod, an external flash, and a backpack to safely store the equipment and accessories.
The DSLR camera features a 24 megapixel crop frame C CMOS sensor and the EXPEED 4 image processor. This gives excellent image quality and allows the ISO to be adjusted from 100 – 256000 for shooting in poor lighting conditions. Continuous shooting is possible at a 5 fps shooting speed, and video is captured in Full HD 1080p quality at up to 60 fps. It's also possible to create time-lapse videos for a fun effect. A rechargeable lithium-ion battery is included and if you want better battery life, it's easy to pick up spares.
Key Features
 24.2MP C CMOS sensor
Comes with two great lenses
Rechargeable battery
Pros
 Excellent image quality
Comes with everything you need to get started
Cons
Some of the accessories are low quality
Can't use a remote with it
6. Nikon D60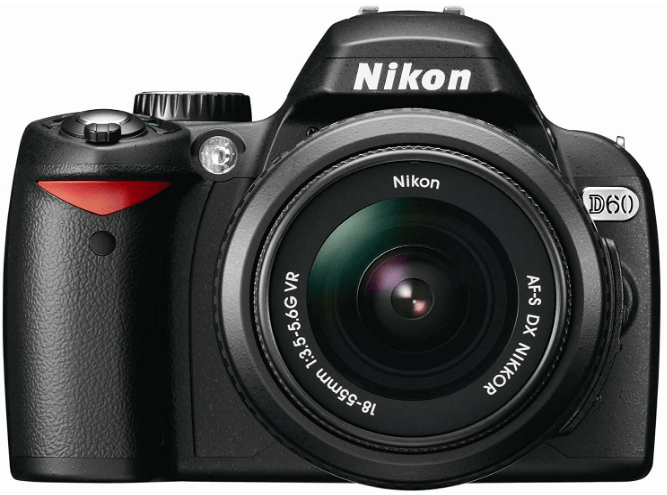 The next best beginner DSLR camera in our guide is the D60. This budget-friendly pick comes with an 18-55mm f/3.5-5.6 kit lens and features a 10.2MP DX sensor. There is a 2.5 inch LCD screen that can automatically detect the difference between horizontal and vertical shots when reviewing the images. The included lens offers vibration reduction to minimize blurring in your images. Bursts can be shot at 3 frames per second shooting speed.
This might be an older model, but don't let that put you off. The camera has an electronic viewfinder and when it is raised to the eye, the LCD will automatically shut off so it doesn't provide uncomfortable glare when shooting. There aren't too many buttons and dials so ease of use is guaranteed with this model. If you are looking for the best prices on entry level cameras, you can't go wrong with this 12 years old model.
Key Features
 Hybrid viewfinder
Interchangeable lenses
2.5 inch LCD
Pros
 Very cheap for the image and build quality
Battery life is excellent
Cons
Automatic mode can choose the wrong settings sometimes
Built-in flash is often too bright
7. D3300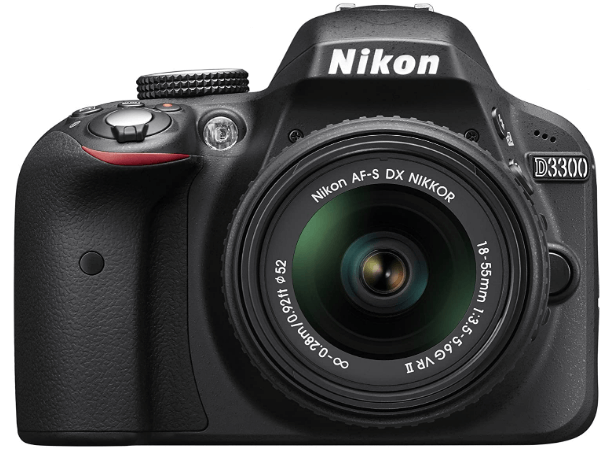 Perhaps the most popular Nikon camera for beginners is the D3300, despite being 6 years old at the time of writing. It boasts an impressive 24 megapixel C sensor and has a 5fps continuous shooting speed. There is an 11 point autofocus system with different modes including 3D tracking so maintaining sharp focus is easy. The AF system also works when shooting 1080p videos. It's important to use an AF S lens in order for autofocus to work for either photos or videos.
The 3 inch LCD has an impressive 921000 dots, so it is ideal for reviewing your shots after capture. There is an optical viewfinder or you can shoot in live mode using the screen. There's no WiFi or Bluetooth on this model, however an adapter is available for a small charge which will enable the D3300 to connect to a laptop or smartphone for sharing photos. There are different shooting modes including a guidance mode for new photographers and panoramic mode for shooting stunning landscapes. The battery is rechargeable on this model.
Key Features
 High resolution
Ideal entry level DSLRs with features for more advanced users
11 point autofocus system
Pros
 Great video and image quality
A lot of features for the price
Cons
No wireless connectivity built-in
Video limited to 20 minutes at a time
8. D5100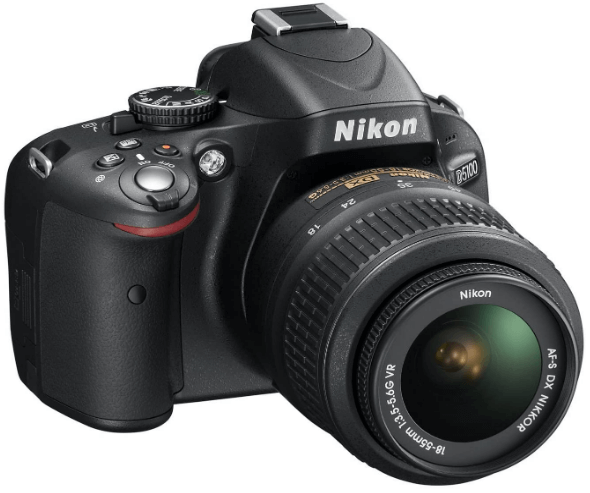 Next in our Nikon DSLR comparison, we have the D5100, which is a slightly more advanced model than the D3300 above. It could be the best beginner camera if you are looking for something that is both easy to use but also offers control over the settings for when the basics have been learned. It comes with an APS C 16 megapixel sensor and can take 1080p video. There are 11 AF points, and 3D tracking is also included. So, it's easy to ensure your shot stays in focus.
Continuous shooting is possible at 4 frames per second. The 3 inch LCD has 920000 dots and is articulated for easy self-portraits. The ISO range is from 100 to 25600 on this camera, which ensures high quality shots in poorer lighting. There are some built-in effects with this camera, so you can bring your photos and videos to life! This is sure to add an element of fun for all ages.
Key Features
 Autofocus with tracking
Articulated LCD
High quality sensor and processor
Pros
 Bright and clear images without noise, even at higher ISOs
Good autofocus
Cons
Quite heavy
Battery door cover is flimsy
9. Coolpix P950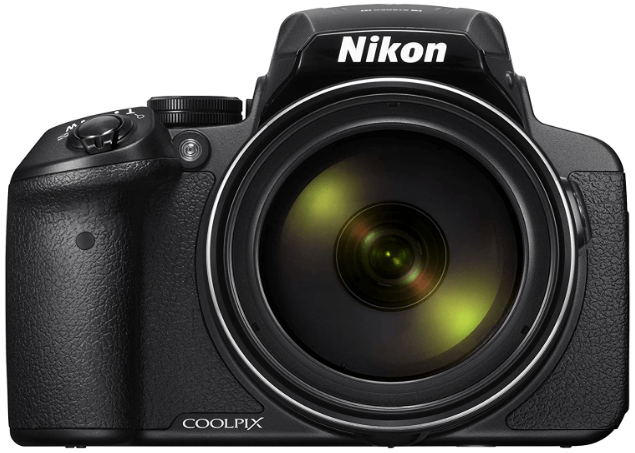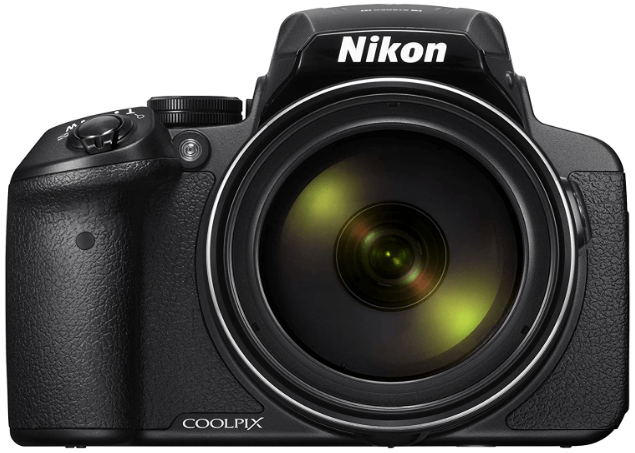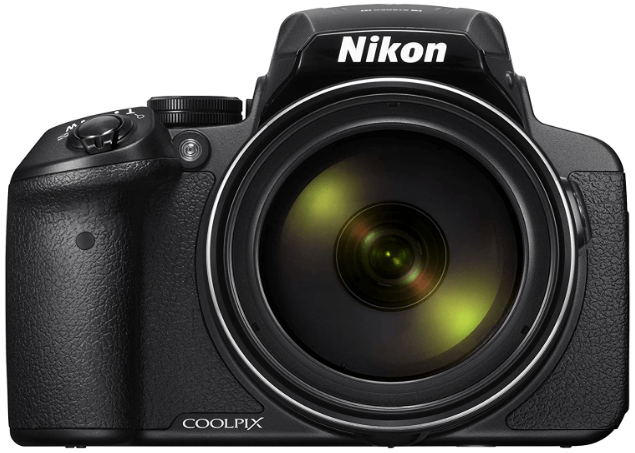 We've already seen how some of the best Nikons are bridge cameras, and here we have another – the Coolpix P950. This one offers many of the features you can find on a DSLRs camera, but without the need for interchangeable lenses. It has a 16MP APS C sensor with 6 levels of brightness adjustment. The LCD tilting screen is fully articulated and can be moved to many different angles, so it doesn't matter if you are shooting down low or up high, you'll always have a great view.
The maximum ISO sensitivity is 6400, which is good for lower lighting. The zoom on the P950 is very impressive – 83x optical zoom, 166x dynamic zoom, and 332x digi zoom. This is equivalent to a 2000mm lens on a DSLR, so it's the best camera if you want to shoot distant subjects and keep a lot of detail. Beginners will love this feature because it means they won't have to think about buying other types of lenses and which other lenses they will need – the P900 does it all. There's also less to carry around when out shooting.
Key Features
 All the control of a DSLR without interchangeable lenses
Excellent image quality
Very high zooming power
Pros
 Excellent for close ups from a distance
Useful, highly accurate GPS function
Cons
Time between shots is long
Battery life is short, especially when zooming in and out as the lens is motorized
10. Nikon Coolpix B700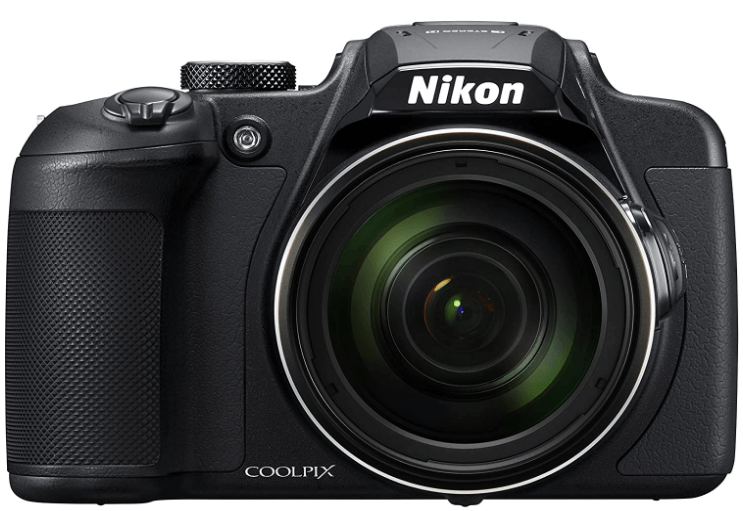 Our final camera for beginners is the Coolpix B700, which has a 20.2 MP sensor APS C. The 24-1440mm lens offers an excellent 60x optical zoom with an aperture of f/3.3 to 6.5. There is an electronic viewfinder with 921000 dots, and the 3 inch vari-angle LCD also has the same number of dots.
For connectivity, there are three options here. There's Wi-Fi, Bluetooth or NFC. So, sharing photos with friends and family, or posting them to social media, is easy. This is perhaps the best camera for beginners who are interested in videography or YouTubing as it takes UHD 4K video at 30fps. Continuous shooting is possible at a 5 frames per second shooting speed, and it works in almost any lighting condition.
Key Features
 60x zoom
Vari-angle screen
Three options for connectivity
Pros
 Takes 4K video
High level of zoom
Cons
No continuous autofocus
Setting up the app can be difficult
What is the Best Nikon for Beginners?
After looking at 10 great picks, we have chosen the very best camera for DSLR newbies. Our favorite is the Nikon D5600 because it takes stunning, crisp images and very nice quality videos. It is easy enough for beginners to learn with, but also offers great opportunity for progression as your skills improve and develop – it's sure to see a lot of usage over the years. The 39 point autofocus system ensures you'll never miss a shot, and the ISO range of up to 256000 ensures it's possible to capture images even in the darkest situations. The APS C sensor is smaller than a full frame sensor, but it doesn't compromise on quality. The 24.2MP combined with EXPEED 4 processor ensures you can easily get beautiful, crisp shots every time. The D5600 comes with a range of accessories too, so it has everything a beginner needs to help.
Table could not be displayed.
Best Budget Pick
If you don't want to spend too much in case photography, you might be interested in our best budget-friendly pick. The coolpix L340 is ideal, the images still look great, even at the maximum 28x zoom. The L340 has all the features you would expect from an entry level DSLR, but without the need for a kit lens. It's easy to pick up and start shooting and offers a great starting point for those considering a DSLR or mirrorless cameras later on.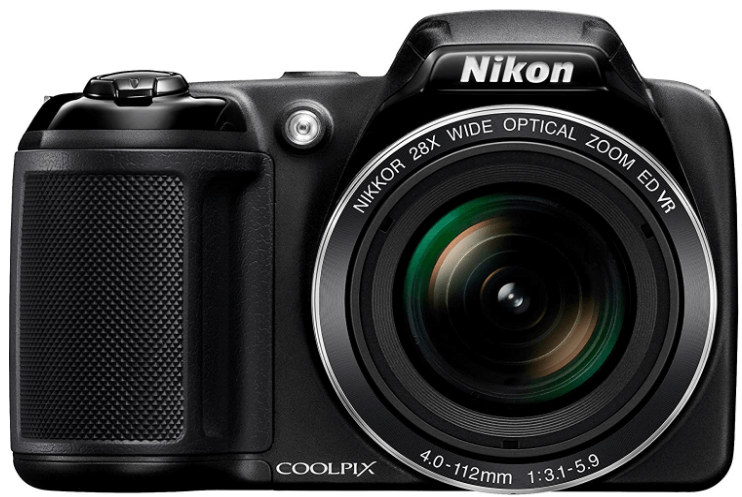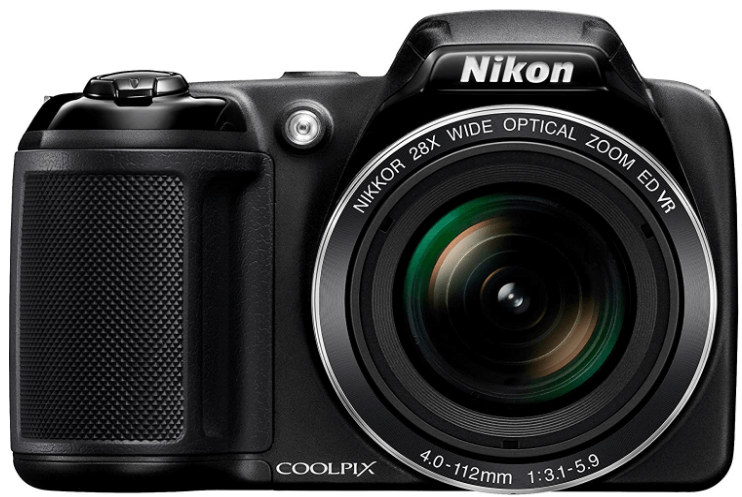 Which Nikon Camera is Best for Photography?
Each of the models we have picked out above takes excellent photos. It really depends on the type of photography you are most interested in. Then, you'll also have to think about the different lenses on offer – again, the type of lens to choose will vary depending on what subjects you will mainly be shooting.
What is a Good Starter Camera?
All of the above picks are ideal for those starting out in the world of photography. The Nikon which is the easiest to use is one from the Coolpix range, or one of the DSLRs with a fully guided mode, such as the D3500. These are ideal for users moving from a point and shoot, and will offer training on how to progress to using full manual mode for more control over the look of your images.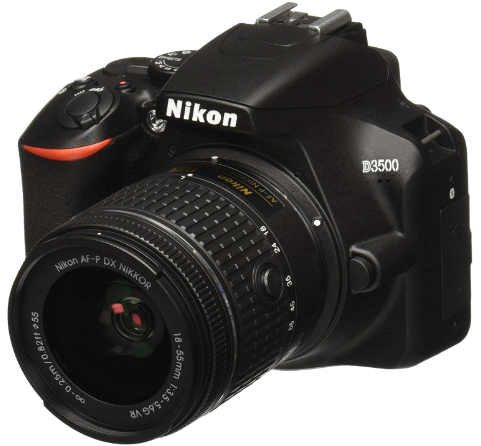 Last update on 2023-12-06 / Affiliate links / Images from Amazon Product Advertising API