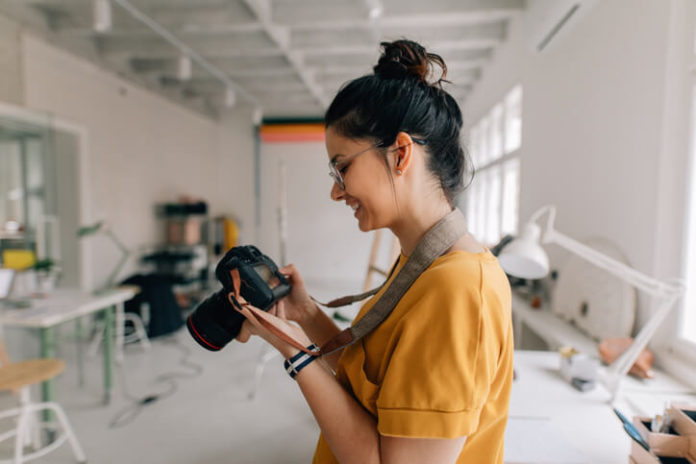 In creative outlets like photography, you are only as good as your gear, which is why we have compared the best cameras under $500 in 2021.
500 dollars is a good budget and offers a wide selection of decent cameras available to you.
Of course, we all want the best pick at a budget price, but that isn't always easy when choosing your dream camera.
Some cameras cost a fortune, and for those beginners new to photography, spending that much on a camera is not an option. This is where we come in – comparing the best inexpensive cameras on offer.
The top camera brands have a digital camera to fit every budget. We stay clear of low-quality brands that have not stood the test of time. Big brands like Nikon, Sony, and Panasonic offer a wide range of cameras that can be trusted and not let you down in those special moments that cannot be replaced. These major camera manufactures offer good cameras for cheap without compromising on quality.
The 10 best value quality cameras below would cost you just under $500, but for those looking for something smaller check out these reviews; $300 cameras and cameras at $200.
This under $500 camera range ensures that you are getting premium quality that stands the test of time.
Considerations When Choosing $500 Cameras
Before you hit the stores in the hopes of picking out the best affordable camera for photography of any type, there are a few factors you would need to consider. Below are some key considerations to help you find the best affordable digital camera for your needs.
Size
The size of the camera determines a lot of things, like mobility and how frequently it will be used. Smaller cameras are not necessarily better than the larger ones, it all depends on the frequency of usage and the purpose of the purchase. If you intend to use your camera on trips or to document memories with family and loved ones, it would be preferable to have one that is handy and can easily fit in your pocket. But if you are looking to use it more professionally, a bigger camera would offer you more features.
Brand
The big brands have something for everyone, they have good cheap cameras that can perform in every role. Whether you are a newbie or a pro, there is something on the market for you that will help step up your love for shooting pictures and capturing scenes. The best affordable cameras from these brands have been tuned with many cool modes to allow you to shoot quality pictures and are also equipped with video recording capabilities.
Features
The top cameras under 500 are expected to perform well in the following features:
Image Stabilization
This is one feature every good cam should have. When fitted in a camera, it reduces blurring when moving or taking motion shots. It is designed to help counter the small movements with automatic adjustments. If you are looking to go pro, this is one feature you want in your gadget.
Aperture
This simply regulates how much light passes through the diaphragm at a given time. The aperture on the camera assists in focusing the light rays. If your camera has its lens wide open, this allows in a lot of unfocused rays and creates a desirable blurred background effect.
Megapixels
The amount of megapixels on the camera informs you of how large the image can be without digital enlargement. If your device has 16 megapixels, it means that your device shoots 16 million pixels at a time.
Viewfinder and LCD screen
These are alternate ways to look at the images being captured, it allows you to make tweaks and adjustments. The viewfinder is the look-through option and is more common on higher-end devices. An LCD screen is also available for shooting as well as reviewing the captured images.
Zoom
This feature allows the photographer to get closer to the object being captured without physically changing position. There are two variants, optical and the digital variant. The latter is less favored because it reduces the image quality by enlarging the pixels. On a DSLR, you will have to select different lenses in order to zoom in on your subject.
Portability
To fully appreciate this feature, you'll need to get the best point and shoot camera under 500. The best compact camera under 500 will be very portable. It will conveniently fit into your pocket or travel bag. Portable cameras are most ideal when visiting new places or documenting memories. This small size means you'll be able to handle the camera for longer with minimal discomfort, too.
Battery life
The battery life is one of the most important aspects to look into when buying a new camera. Having to constantly stop shooting to recharge your battery can be a major inconvenience. You must ensure the device you end up with offers a sizeable battery that can last you at least a day's shooting. It must also have quality chargers that can juice up the battery in no time. Alternatively, look for a backup battery so you always have a fully-charged one to hand.
Best Cameras Under $500
Let's now take a look at 10 of the best options on offer today.
1. Panasonic LUMIX GX85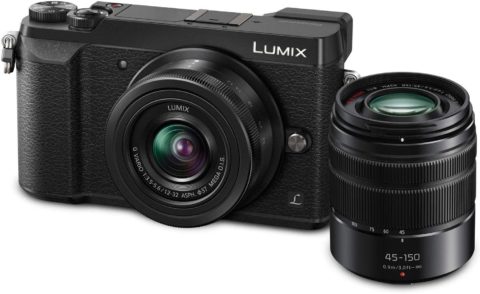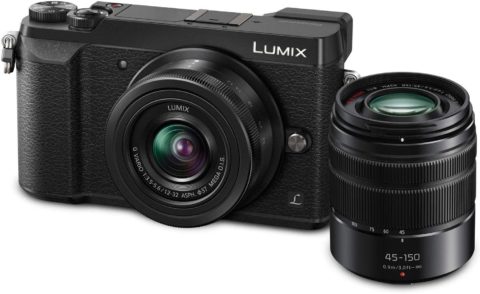 This Panasonic cam delivers the finest performance with its powerful 16 megapixel sensor. This camera is mirrorless, so it is more compact and lighter than some of the DSLRs featured above. It comes bundled with a 45-150mm f/4.0-5.6 lens and a 12-32mm f/3.5-5.6 lens, perfect for getting started with. The Lumix is fitted with dual 5 axis image stabilizers that are excellent when recording videos and taking photos. It integrates eye-level electronic viewfinder tech with a premium 3-inch LCD screen, so you can choose which to use based on your shooting preference.
2. Canon EOS Rebel T7 DSLR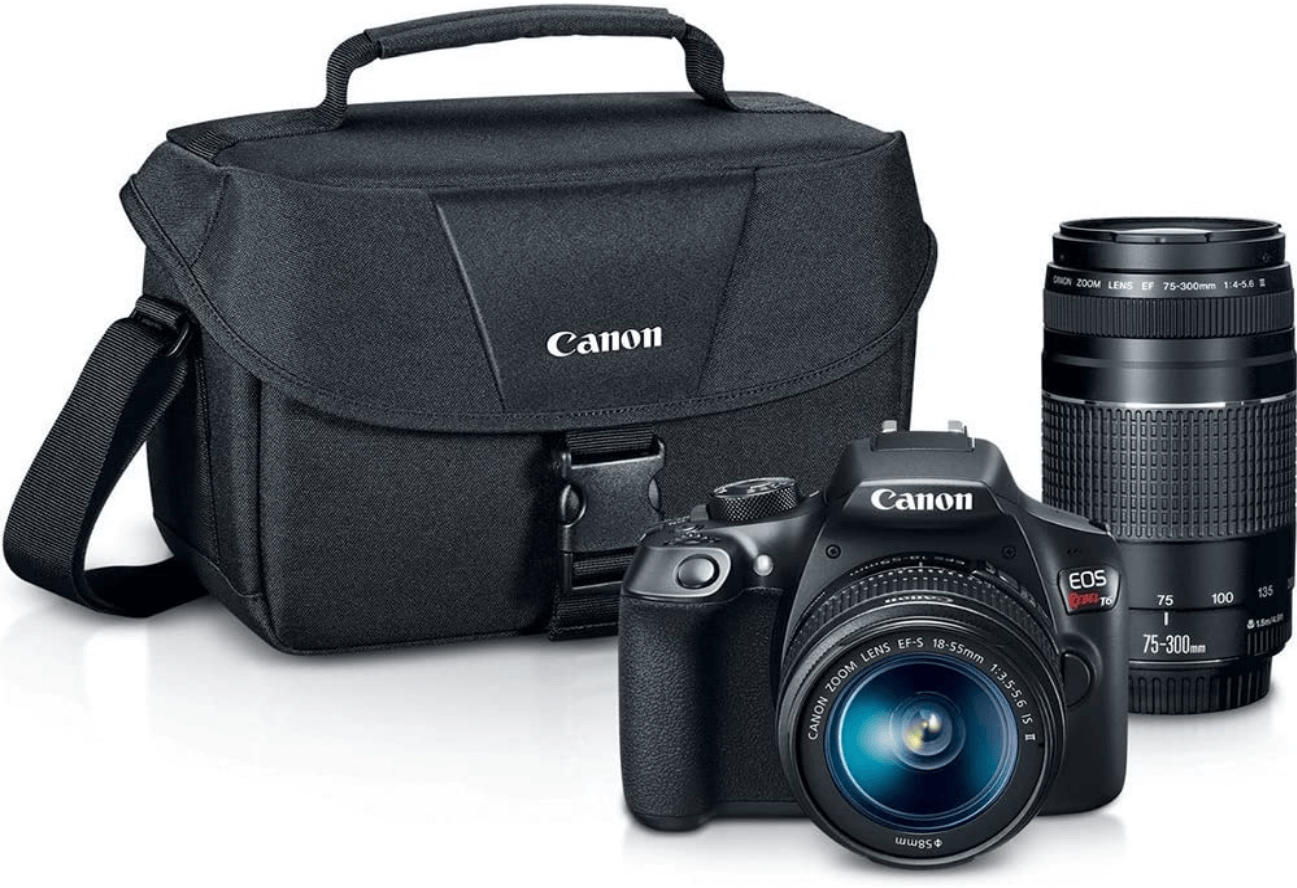 Sensor: CMOS | Megapixels: 24MP | Autofocus: 9 points | LCD: 3.0-inch, 920,000 dots | Maximum continuous shooting speed: 3fps | Video: 1080p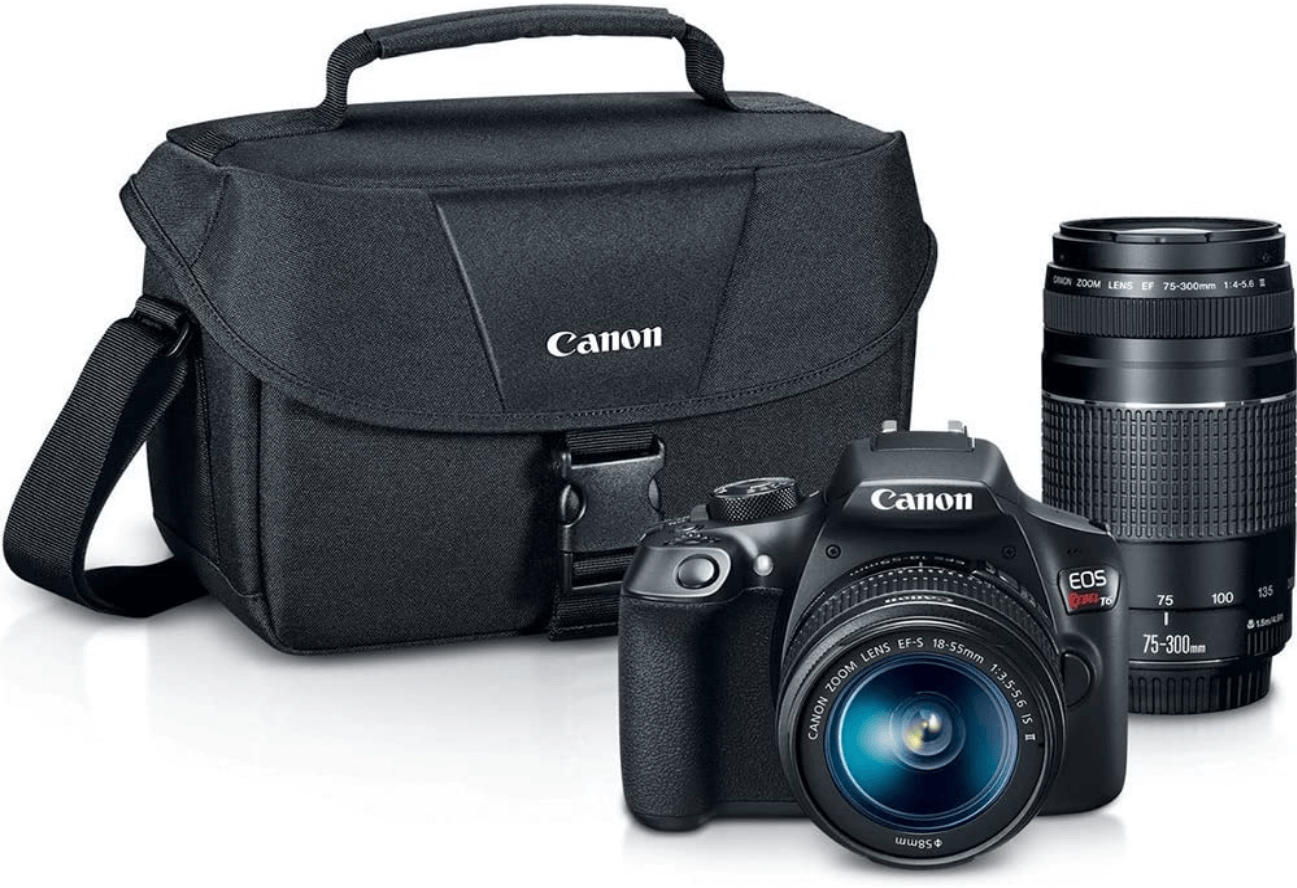 Sensor: CMOS | Megapixels: 24MP | Autofocus: 9 points | LCD: 3.0-inch, 920,000 dots | Maximum continuous shooting speed: 3fps | Video: 1080p
This bundle kit contains the best DSLR camera under 500, the Rebel T7 from Canon. It has a 24.1 MP sensor, a 3-inch LCD screen, and is also capable of quality video recordings. It features many useful modes and allows the best pictures to be taken in low light conditions. This Canon line is known to make the best DSLR cameras under 500.
The device can shoot continuously at 3 frames per second. In the bundle are two SanDisk memory cards, a 3 piece filter kit, an AC/DC home and car charger, a card reader, a 50-inch tripod, an external flash, and a deluxe camera case. You have the option of attaching an auxiliary wide-angle lens, which brings you super-close to the action, almost double. All these without any doubt make this the best DSLR for video under 500.
3. Kodak PIXPRO Astro Zoom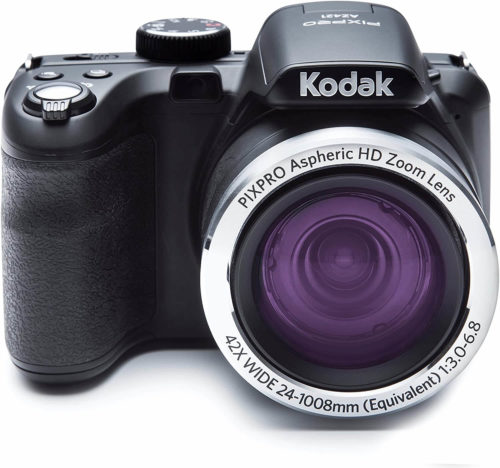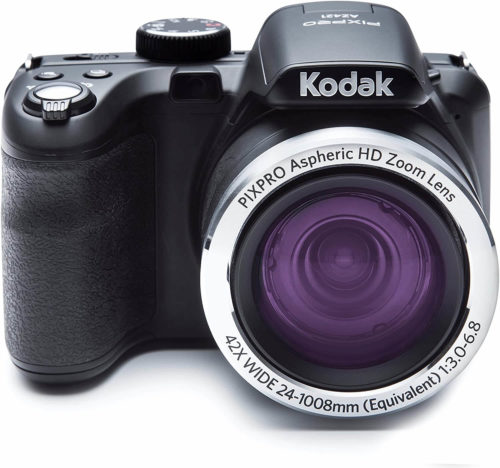 The Kodak Pixpro offers you 20 megapixels of photography awesomeness, it comes with 90x optical zoom and burst shooting up to five frames per second. The Pixpro comes with an articulated LCD screen of about 3 inches. One of the features is the scan panorama of 360 degrees – perfect for capturing breathtaking landscapes. The wi-fi connection allows you to control the device with your android or iOS device for remote shutter release. The Kodak Pixpro gives you the option to play around with Kodacolor film settings, too.
4. Canon M100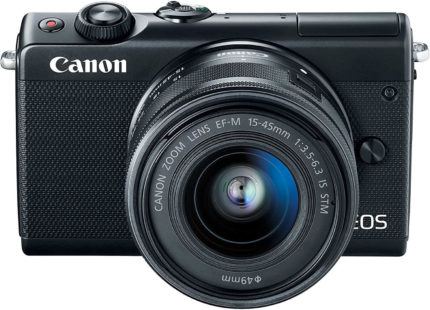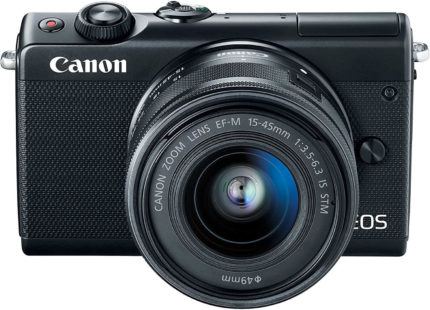 This mirrorless model boasts some impressive specifications. The device has a 24.2-megapixel sensor, coupled with a 3-inch LCD touchscreen. It is also capable of full HD video recording, making it worthy of consideration for vloggers and YouTubers. The device has Bluetooth and wi-fi connectivity, self-portrait mode, and creative assist. In the bundle, you get this stylish cam with a kit lens, terminal cover, neck strap, and lithium battery pack. So, this is the ultimate beginner pack for those new to photography.
5. Panasonic Lumix FZ80 4K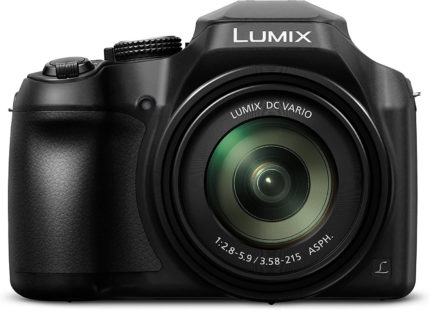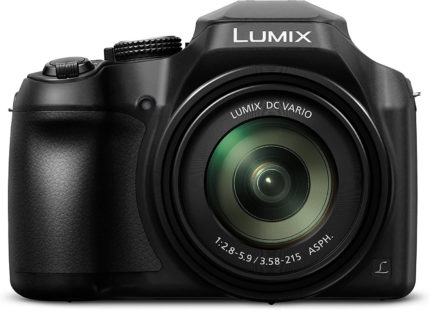 The Panasonic Lumix FZ80 is the best 4k camera under 500 dollars. This point and shoot device produces awesome image quality with its 18.1-megapixel sensor. It features a high-resolution viewfinder, LCD display, and optical image stabilization to capture moving objects. The device is excellent even in low light conditions, allowing you to enjoy and capture the nightlife around you. It features some excellent connectivity features like easy connect wi-fi and USB charging. It is also 4K video-ready, allowing you to capture motion pictures in the highest quality possible.
6. Olympus OM E M10 Mark III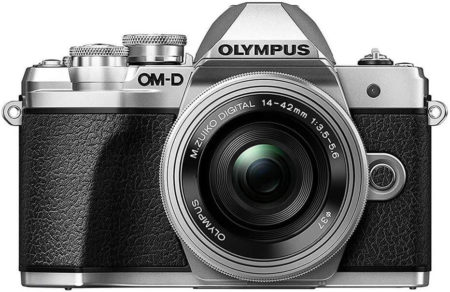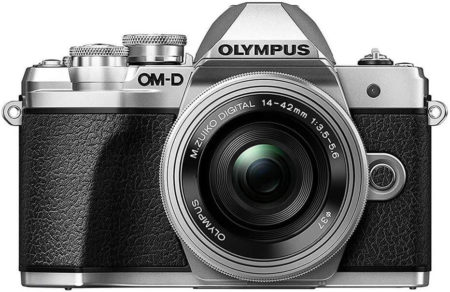 The Olympus OM E M10 Mark III is regarded by many as the best mirrorless camera under 500. This beautiful, simple mirrorless camera really lives up to the tag of being perhaps the best camera under 500 with its exciting, almost futuristic features.
The device has a built-in axis image stabilizer that allows the photographer to take pictures of superior image quality. It features a large and bright OLED electronic viewfinder with 0.62x magnification that makes it most easy to pick out the object you are trying to capture even in bright light conditions.
The viewfinder also allows you to make some fine setting adjustments without looking away, One of the technological advancements on this mirrorless camera is the silent shutter feature that allows you to take pictures in quiet scenes without disturbing the serenity of the place. This feature is ideal for photojournalism and street photography. The Olympus E M10 mirrorless camera has a lightning-fast burst shooting mode that works seamlessly with the autofocus to ensure the smoothest photography experience, it has a maximum speed of about 8.5 shots per second, making it ideal for capturing fast-moving objects.
7. Sony DSCWX350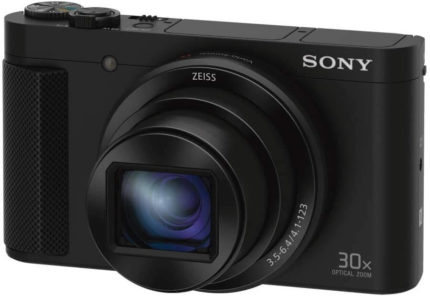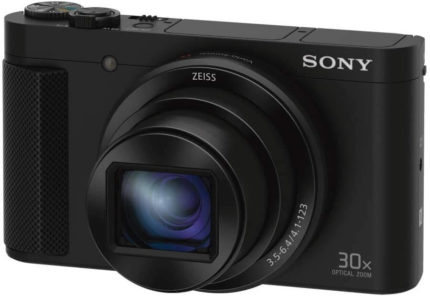 This excellent Sony device is one of the most highly sought-after point and shoot cameras.  This elegant device has 20x optical zoom, and shoots photos with the crispest image quality. It features a fixed viewfinder and a 40X clear image zoom lens. With NFC and WiFi connectivity, you have the option to share files instantly between the device and your smartphone.
It also comes with an image stabilizer that reduces blur as a result of unwanted motions. To edit your pictures.
8. Sony RX100 III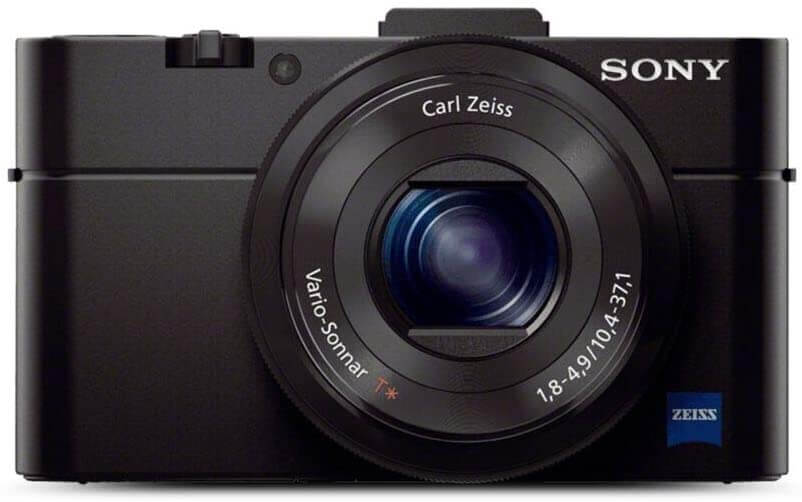 Sensor: 1-inch Exmor R | Megapixels: 20.1MP | Autofocus: 25 points | LCD: 3.0-inch, 1,229,000 dots | Maximum continuous shooting speed: 3fps | Video: 1080p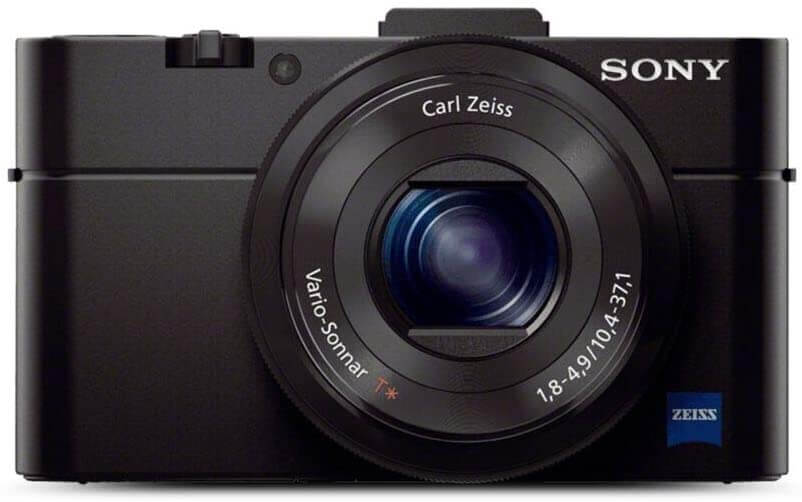 Sensor: 1-inch Exmor R | Megapixels: 20.1MP | Autofocus: 25 points | LCD: 3.0-inch, 1,229,000 dots | Maximum continuous shooting speed: 3fps | Video: 1080p
If you want a sizeable yet easy to use cam to take the clearest pictures, look no further than the Sony RX100. The device has all you need to kick-start your love for photography. With a 10.1 megapixel sensor and zoom lens to be used during video recording, you have more than enough reasons to go with this choice. It is capable of shooting continuously at 10 frames per second. The cam has an electronic pop-up viewfinder, and a 3-inch TFT LCD screen to edit the photos taken. It can also be used to record full high definition videos, perfect for sharing on YouTube.
9. Minolta Pro Shot 20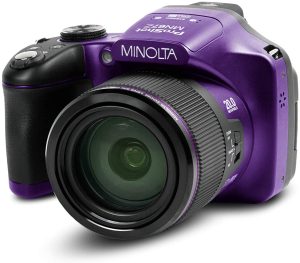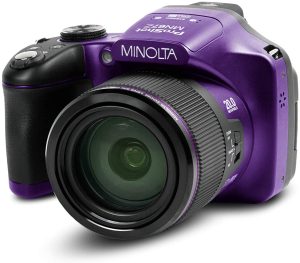 Also available in Black, this Dslr camera has a 20-megapixel CMOS sensor with an impressive 67x optical zoom. Nonetheless it can record video in full HD and has an optical image stabilization and high dynamic range (hdr) Lens type: Telephoto Viewfinder, 3" screen with 360° panorama shooting, face detection,  photo touch-up, continuous shooting mode.
10. Nikon D3400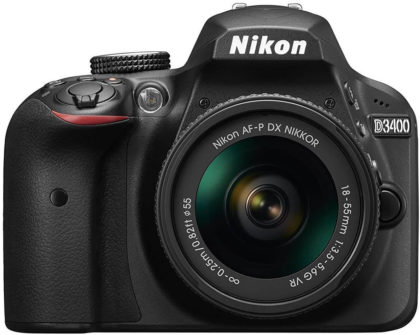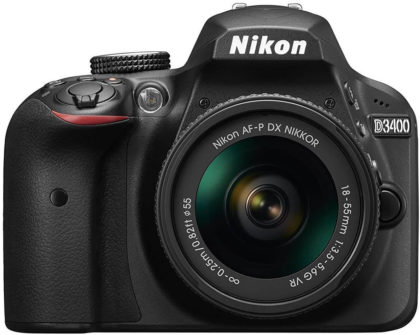 This Nikon digital camera could be regarded as the best camera under 500 because of its excellent build quality. It seamlessly combines aesthetics with functionality. It creates photos with superior image quality due to the 24.2 megapixel sensor it features. It also has SnapBridge connectivity that allows you to share data between the device and your smartphone. This futuristic approach bridges that gap between your camera and your everyday handheld device. This camera features interchangeable lenses (sold separately) and has the ability to record videos in full HD. Weighing in at 0.87 lbs (body only), this camera is light and easy to use for prolonged periods.
What is the best digital camera under 500?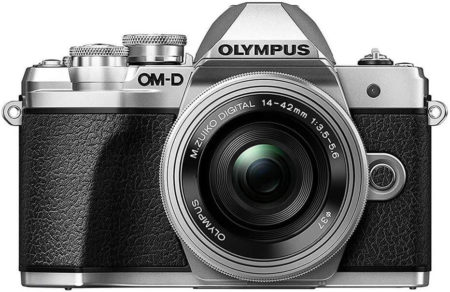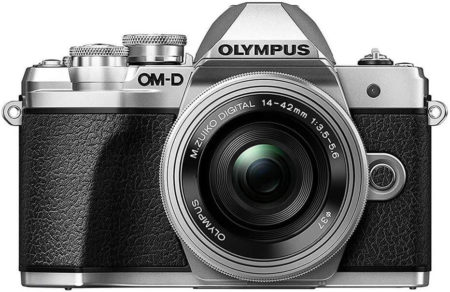 The Olympus OM is the best of the rest as it offers you a premium option to make your photography exploits fun and at the same time productive. This cam is relatively smaller than other models that offer this much functionality, making it a good choice for travel. To top it off, this camera looks stylish enough that you are sure to be inspired to use it all the time! With this cam, you have all you need to conquer the beautiful world of photography.
Which is the most affordable professional camera?
Invalid table id.
The Canon EOS Rebel T7 is our pick in this case. The best cheap camera is not necessarily the cheapest camera for professional photography. More accurate would be a cam that offers the best value, and this is this bundle kit. At this price, this intelligently put together set is a steal. In the bundle are; a DSLR camera, two memory cards, a card reader, a 50-inch tripod, a flash, a 3 piece filter set, and some other goodies. This kit makes this choice the most affordable and budget-friendly.
What is the best vlogging camera under 500?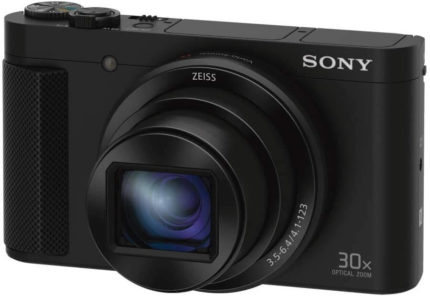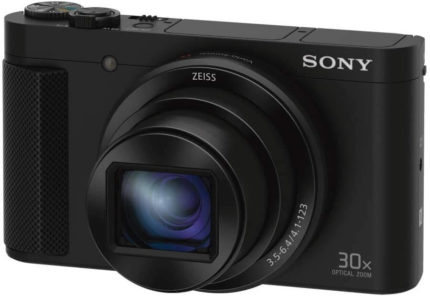 Vlogging usually requires you to be up and about, it necessitates you to be on the move in most cases, and some times you need to be able to set up your camera real quick to catch some action. In cases like this, you need a camera that takes high-quality videos and is also lightweight and portable. One of the few cameras that satisfies all these conditions is the Sony DSCWX350.
The image stabilizer allows you to shoot effortlessly on the move, and the options to connect with your phones makes the usage of this device all the more easy and enjoyable. This, without any doubt, is the best travel camera under $500, and also the best video camera under 500 with a telephoto lens and the ability to record motion pictures in full HD.
Last update on 2023-12-06 / Affiliate links / Images from Amazon Product Advertising API