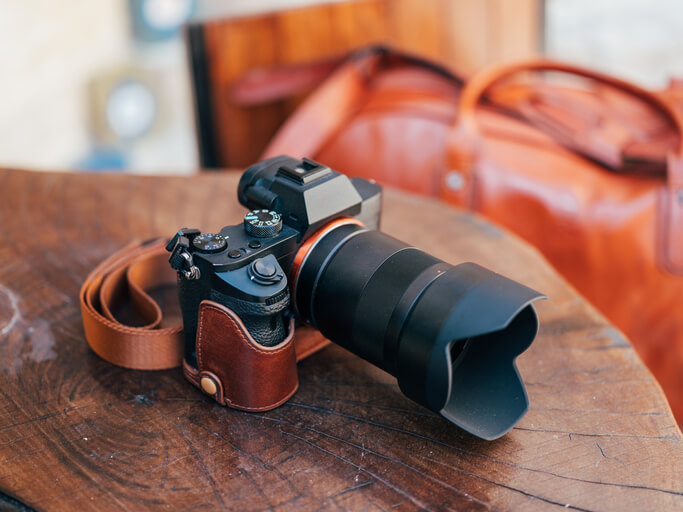 Mirrorless Cameras have evolved over the years going through many different transformations and they are still evolving. There are various cameras for different types of photographers ranging from entry-level to professionals who all need different camera preferences to get a better photo to high-end cameras with all the latest capture capabilities, which we will discuss below.
Mirrorless cameras have been in existence for around a decade and since then, they have redefined the way photographs are taken and have given a new life on image quality and price. In this guide, we will discuss the top mirrorless cameras below $1000 and other tips that will help you get the best deals on these cameras.
With a vast selection of mirrorless cameras to choose from, you will need the best guidance in order to select the camera best suited for you. We have created this list using price as our major focus although we will also talk about other features that make the mirrorless camera one of the best you can get on the market.
Considerations Choosing a Mirrorless Camera under $1000
When choosing a mirrorless camera, there are various factors you need to consider before you commit to buying one. These factors will determine the type or brand of camera you buy. This list is not a comprehensive list of factors, but we have done our best to highlight the most critical factors that will guide you in picking the best camera for you. Here are the top 5 factors to consider when choosing a camera:
Continuous Shooting
The continuous shooting feature is one of the highlights of modern camera technology. This aspect separates these mirrorless beauties from their DSLR counterparts. This feature will allow you to take photographs rapidly without needing to reload. Continuous shooting makes 4k video possible when making video coverages. Regular cameras have shutter speeds that range between 0.05 and 0.25 seconds while mirrorless cameras perform better. The swift nature of the processors enable a quick capture of images for processing and viewing instantaneously. It makes mirrorless cameras perfect for outdoor shoots and events such as weddings, sporting events, and safari shots.
Pricing
Price is a significant factor that determines if you buy a product or nut. When purchasing a camera, you want to decide whether you will get the most value for your money spent. As this article implies, we will be giving you the best mirrorless camera under $1000, and although they are all cheap, you will find that some are more affordable than others. You should also realize that when buying a camera, the camera itself is not the only item that will incur costs. The added on gear such as lenses, tripods, and lighting equipment will all add expenses to your camera purchase. Consider all these nuances before settling on the price for the camera you want.
Controls 
There are various controls, and settings modern cameras come with that make it easier or harder for you to operate. Entry-level photographers should ensure they consider the complexity of the camera that they purchase to ensure that they can fully explore and utilize the settings. Making the wrong choice when buying a camera could easily lead you to frequent changes in camera due to difficulty in usage. If you are a photography enthusiast, ensure you buy a camera that allows you to have fun while you take your photos. Professional photographers, on the other hand, are free to buy a compact camera that has more technical settings/features.
Lens Compatibility
One of, if not the most essential accessory you can get for your camera is the lens. When purchasing a camera, you should bear in mind that you will need to buy lenses to optimize the quality of your photographs. You should research beforehand to ensure that the camera you buy is compatible with the lens you hope to purchase. You should always endeavour to go for high-quality lenses so that you have crisp and quality images when you take photographs. If your dream lens is not compatible with your camera of choice, you can overcome this limitation by buying an adapter.
Connectivity
The world we live in today has become more connected than ever. We now have almost every gadget or device we use connected by the internet and cameras have not been left out of the revolution. More cameras have shifted from traditional storage methods to more digital means which allow you to transfer images faster and in real-time all with the help of the internet. Ensure that the camera you want to purchase is equipped with Wi-fi connectivity so that you can enjoy all the benefits. This will allow you to rely less on memory cards and drives and more on cloud or digital storage.
Top 10 Best Mirrorless Cameras Under $1000
In this section, we will be highlighting the best mirrorless under $1000. We know that there are different cameras and you may have a hard time picking out the best camera suitable for you. Some of the mirrorless camera choices available include full-frame, 4k video and wi-fi connected, among others. The major criteria we would be using are the price of the cameras and this will help you decide the best camera for you based on your budget. Here are 10 of the best mirrorless cameras available under $1000:
1. Fujifilm X-T3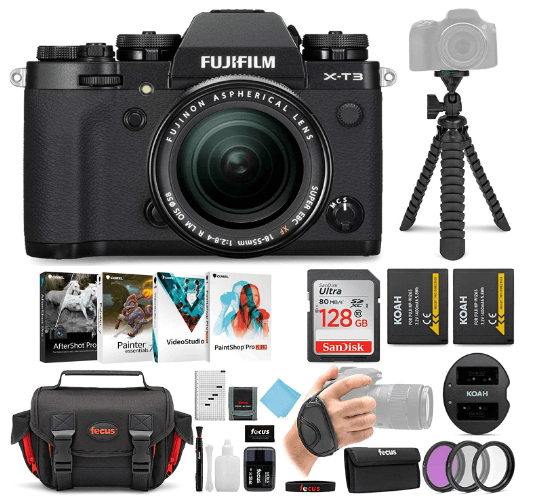 The Fujifilm X-T3 is an awesome camera. It is great for photographers who wish to shoot movies because it has 4k video capability. It is also equipped with low light, phase detection, and aps c sensor. The camera delivers awesome image quality and video as it makes use of high-quality sensors to capture and create the best moments. The wi-fi connectivity allows you to transfer and store images quickly. The Fujifilm x camera has a 0.75 magnification to enable burst shooting. The camera has a CMOS 4 sensor and the X processor 4 image-processing engine enables for crisp image processing without any blurriness.

2. Canon EOS M50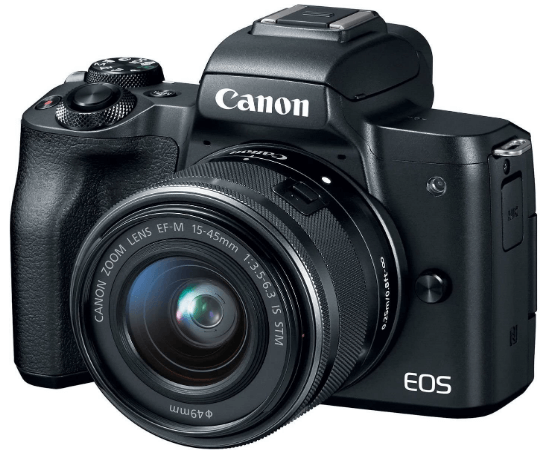 This camera is useful for outdoor shots as it employs a 5 axis and lens-based image stabilization to reduce the effect of shaking on image quality. The Canon Eos uses a 2.36m-Dot electronic viewfinder, wi-fi, Bluetooth, NFC, dual pixel and UHD 4k video. This camera comes with a tripod stand, lens pen, lens blower, neck strap, and a one year warranty. The zoom allows you to reduce flare and ghosting when taking shots. The camera has a great focus system that allows you to take better quality images without much hassle. If you want a camera that will deliver, is also portable, and costs under $1000 the Canon Eos is the camera for you.

3. Sony Alpha A6400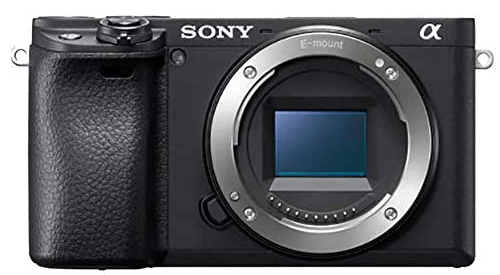 The Sony Alpha A6400 is equipped with aps c, 4k video, and flip screen. It also has a phase and contrast detection that allows it to take clearer images with minimal effort. At 0.02 seconds it has the worlds fastest autofocus and auto exposure and this makes it easier for you to take the best pictures. The wi-fi connectivity will allow you to transfer files quickly through devices and remote control. It is one of the best sony camera mirrorless and if you want to get a mirrorless camera, this should be your best bet. It uses 24.2 pixels to ensure bright and clear image quality.

4. Olympus OM-D E-M10 Mark III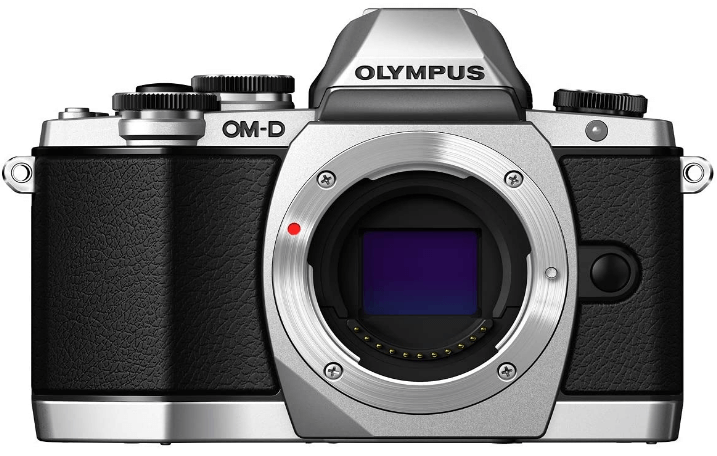 For an affordable price, the Olympus OM-D E-M10 Mark III is a good camera to take photo and video because of its superb quality. The mounting is micro four thirds while the electronic viewfinder is a flexible LCD. The camera also uses a 16GB SDHC memory card and the card can be replaced with a memory stick with higher storage if need be. The Olympus OM-D E-M10 Mark III is an awesome camera because it allows you to take quality photos and video on the go and it is also easy to carry around and as a plus, it has dual pixel capabilities. This camera is the right price to give you value for your money.

5. Panasonic Lumix G85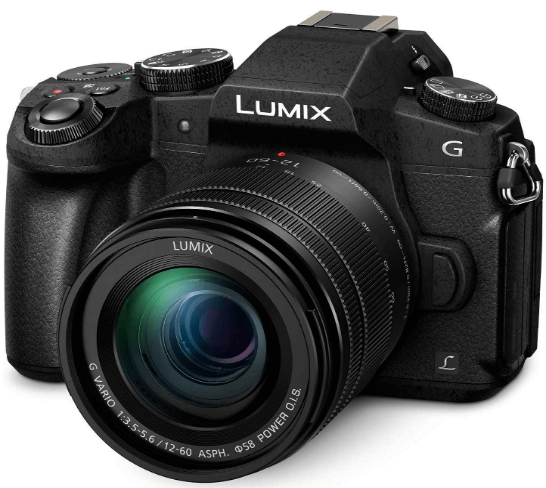 With micro four thirds, continuous shooting, crisp picture and video, 3 inch LCD display, and dual image stabilization. With its reasonable price, the Panasonic Lumix G85 has lenses that capture the best image and video possible. The 16 MP micro four-thirds sensors help boost the quality of images taken with the camera. It is awesome for photographers who wish to take pictures in low light areas or at night. It as an integrated electronic viewfinder that allows you to view your images in the clearest and most colourful formats. The wi-fi connectivity allows you to send photo and videos quickly within devices.

6. Sony Alpha A7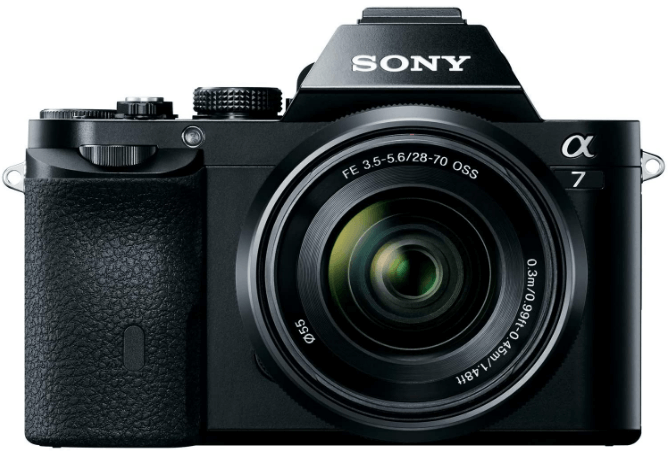 This is one of the best full-frame mirrorless camera under $1000. This full-frame camera is equipped with aps c, 24.3MP resolution, and peripheral shading. The camera has wi-fi and NFC compatibility which allows you to share and transfer your images with a single button. It can also record full HD video recording capabilities and image stabilization to minimize blur. The Alpha A7 is a 5 axis equipped which makes it resistant to shaky photos. Creating the best photos is a photographers dream and this camera with E-mount lenses will enable you to take as many beautiful photos as you want.

7. Fujifilm X-A7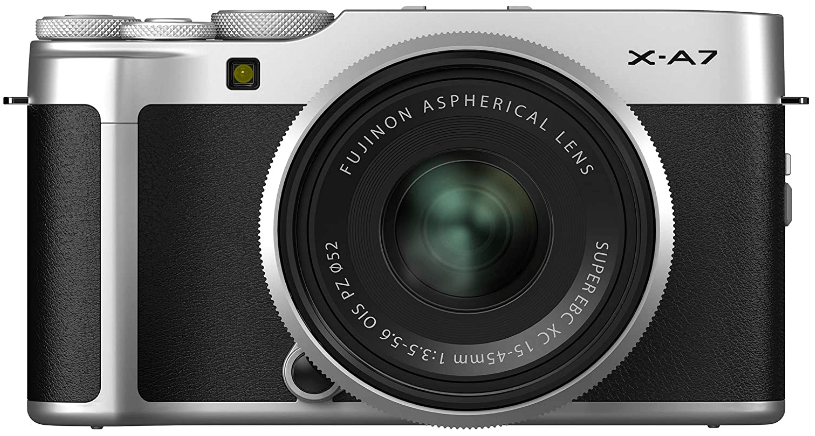 The Fujifilm X-A7 is a full-frame camera with an aps c sensor, 24.2MP, touch screen LCD and a lightweight design that makes it portable. It has three times optical zoom to enable you to take the perfect picture and it comes with a default wide-angle lens (which can be changed to any lens of your choice). This camera was made to capture clear imagery and its advanced video performance is what makes this camera the darling of videographers who want to take crisp videos. This camera is one of the best for beginners who are trying to acquaint themselves with the world of videography.

8. Canon EOS M6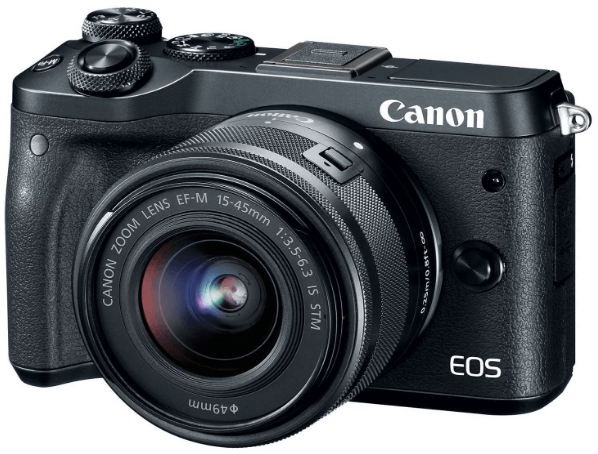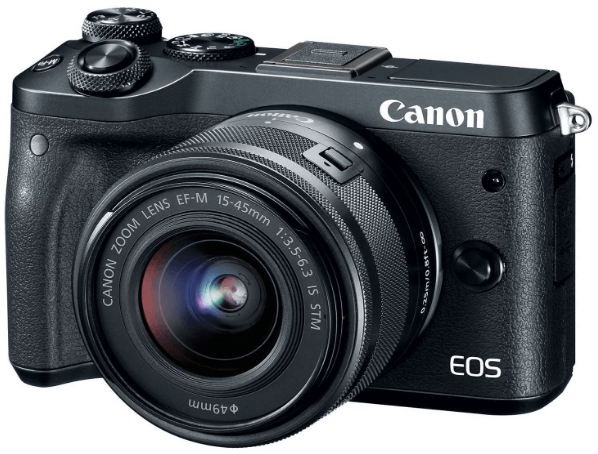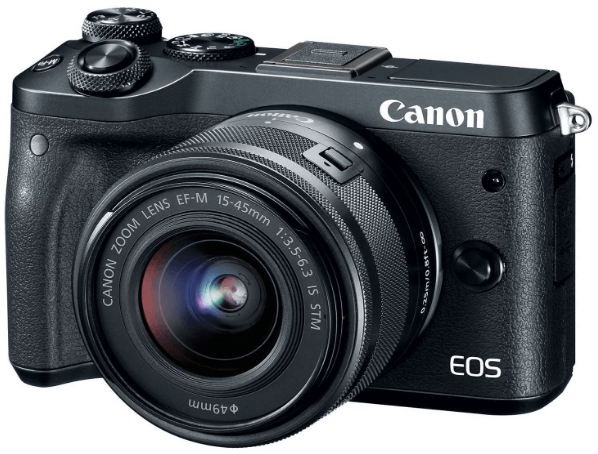 The Canon EOS M6 is equipped with an aps c sensor, 4k video, dual pixel, electronic viewfinder and four-thirds mounting. It is also equipped with 14fps continuous shooting with autofocus tracking. The Canon M6 has beautiful features that put it on par with the best cameras on the market including the e m10 series from Sony. The utility webcam feature is compatible with Windows and Mac PCs which makes it versatile and easy to use. This camera is great for clear and crisp images and if you are looking for a camera to buy at the right price, this M6 will get you value for your money.

9. Olympus E-M5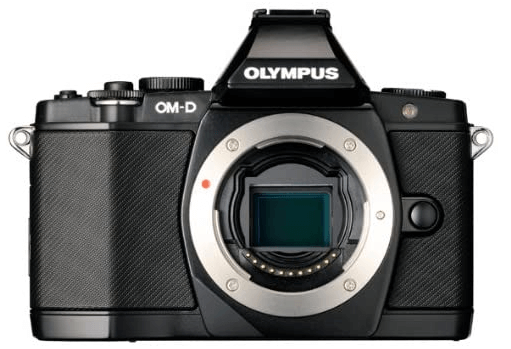 The Olympus E-M5 is a full-frame camera with superior lenses and video quality. It comes equipped with a splash-proof body that makes it resistant to water damage. The high image electronic viewfinder, 5 axis image stabilizer, and the 1080p resolution make this a very desirable. It is great for outdoor shoots due to its weather resistance and photographers who need to have shoots in unsavoury weather conditions will enjoy it. If you are looking for a camera that will fit your outdoor lifestyle, this is the product for you.

10. Sony Alpha A6000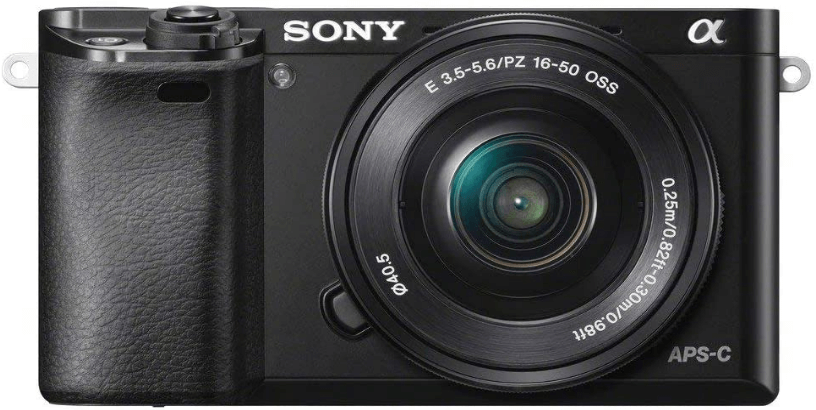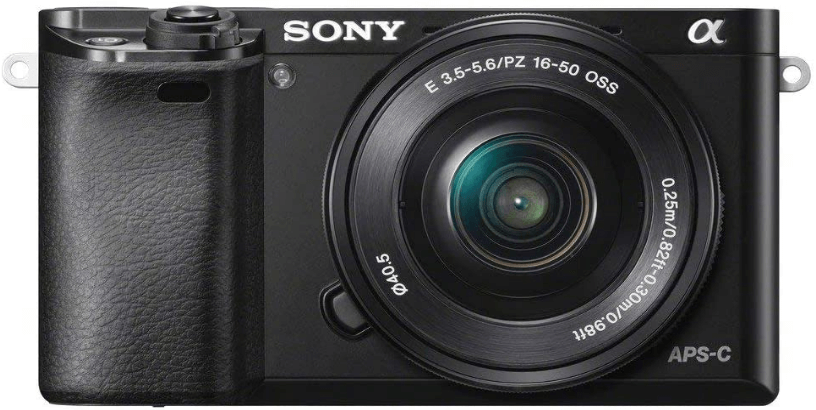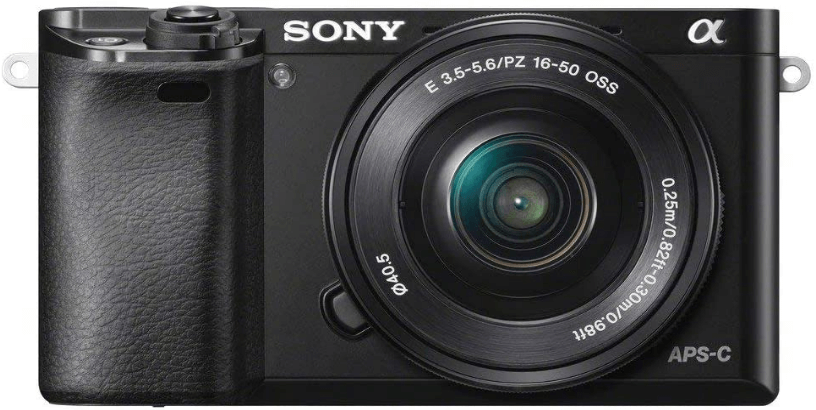 The Sony Alpha A6000 comes with superior picture and video quality. It comes equipped with OSS lens, 64GB memory card, 24MP, wi-fi, and NFC. The crystal clear resolution, extra long-lasting battery, and 1080p visuals make it the choice for most photographers new to photography. The 60 FPS is useful for taking rapid photographs without getting blurry images. It is great for outdoor shoots because it performs wonderfully under low light.

Benefits of a Mirrorless Camera
Why should you buy a mirrorless camera? What are the benefits it holds over traditional DSLR? In this section, we will address some of the benefits you will get when you buy a mirrorless camera. For the right price, you can get yourself all these benefits and more. Here are 5 reasons these cameras will be beneficial to you:
Size
Depending on who is buying, size is a deal-breaker for most people. These cameras are smaller than their counterparts (DSLR) and they pack features that make them good cameras despite their small size. Their size makes them easy to carry about, makes the cameras versatile and also makes them flexible. Their small size has not made them disadvantaged in any way as they are still packed with the latest technological advancements in photography. If you want a camera that is portable yet powerful, then you can not go wrong with a mirrorless camera.
AutoFocus
AutoFocus is a feature that allows cameras to accurately focus on images directly without any alignment issues. For the DSLR cameras, a stand-alone sensor needs to be purchased to improve the accuracy of the camera and gain AutoFocus. To get perfect alignment, all the working parts must work together which may be difficult for newbies to manoeuvre. Mirrorless cameras make it easy for beginners to take photos with an awesome experience and without needing to mess around with the camera settings. These capabilities put these cameras at a superior advantage over counterparts.
White Balance
White balance is an important feature for cameras to have. It helps photographers produce pictures that are colourful and it also helps them adjust the intensity of the colour in their photographs. This is most useful when you plan to shoot in JPEG formats as it helps bring out the quality of your photos. As a bonus, these changes made to the images will make them exceptional when viewed in the viewfinder or on an LCD screen or some other display medium. If you plan on taking photographs that will need a lot of colour corrections and adjustments, this feature will benefit you.
Manual Focusing
Focusing on a mirrorless camera is easy and this will be a bonus for entry-level photographers who may not have learned how to properly manipulate the camera settings. Manual Focus will allow you to take photos in all conditions including low light. This will help you have better control over your photographs and also allow you to attain various standards regardless of the quality of your vision. Enabling Focus Peaking will allow you to add a highlight colour to your photo. If you plan on becoming a professional photographer, you can use this to learn the ropes.
Dark Mode
The best cameras can all perform well under low light conditions. These cameras can adjust their shutter speed to allow extra light into the sensor to create brighter images. This extra light allows you to create brighter images while also allowing you to balance your photos properly. This dark mode allows you to shoot better pictures without needing to rely on natural light. If you shoot photos out in nature, you will need this feature to shoot your photographs if you want to take photographs regardless of the light conditions. With the top-notch dark mode feature, you can take your pictures in any environment.
Last update on 2021-10-24 / Affiliate links / Images from Amazon Product Advertising API