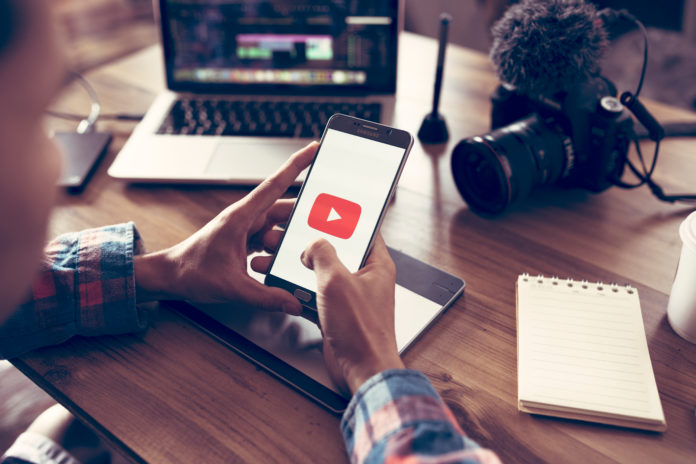 Wondering what cameras are good for youtubing? We all know that Vloggers, gaming streamers and general YouTube enthusiasts are streaming more and more content than ever. And, the community formed on the most popular video-sharing platform is continuing to grow. For those that create their own YouTube content, a quality camera can be key. Not only does it improve the overall videos made but it can make the difference when it comes to viewing traction.
There are so many different options out there when it comes to video cameras for YouTube, so knowing which are best is bound to come in handy. We've taken a look at what's hot in the world of youtuber cameras to compile a comprehensive list below. From cameras that offer great value for money to those with the latest technology, it's all below to help those who want to find a top-notch camera for making youtube videos.
First up here is a handy list of things to look out for in best cameras for youtubing:
Microphone input – A vital feature of youtuber cameras for audio videos, having this feature can certainly save on both time and effort when it comes to editing.
Autofocus – Have you ever watched a YouTube video and been frustrated for yourself and the YouTuber when their camera is out of focus? Manually focussing a camera can be a task in itself, autofocus does this automatically.
Stabilization – When recording its essential that the camera is set up in a stable way as to not avoid falling during filming.
Waterproof design – Content may be filmed outside under unpredictable weather conditions. A waterproof design is great for this and peace of mind.
Eye-tracking – Measuring the point of gaze can add significant quality to a video produced. Some of the more recent youtube cameras offer this as a feature.
Resolution capabilities – An obvious thing to look out for, the better the resolution capabilities on a YouTube cam, the higher the quality of video.
Price – Buying affordable cameras for youtubing can be done and with our wide selection we cater for all budgets and levels of enthusiasm.
10 Best Cameras for YouTube in 2023
Cameras are available in all different shapes and sizes in this day and age to suit many different photography and video needs. With the boom of YouTubers came a surge in camera production for this exact type of videoing. Long gone are the grainy recordings uploaded from mobile cameras (though some do still exist) as YouTube today now supports HDR content meaning youtubers are able to upload their very own high dynamic range 4K masterpieces using premium cameras.
Known as a career path in itself, Youtube videos cover every corner of content imaginable. From reviews to documenting the top travel destinations, there is a whole youtubing world to discover…
1. Canon PowerShot G7 X Mark III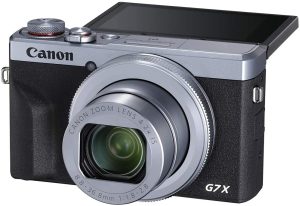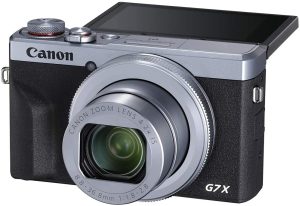 Reliable, powerful and versatile. The Canon PowerShot G7 Mark III deserves its ranking as one of the top cameras for youtube. Compact with a 1-inch sensor and 20.2MP, the camera's 24-100mm lens is great for easy live streaming to YouTube. With a microphone input, this camera has quickly become a loved device amongst vloggers and video makers. Allowing up to 4k video resolution, the high-end compact camera really is impressive. The 3-inch touch tilt-screen makes it easier than ever to capture content and directly upload to the video-sharing platform. Allowing fuss-free live setups, users won't need to invest in capture cards or even a PC. The flip-out screen allows a clear view when shooting and with a 20.1MP 1-inch stacked CMOS sensor and Digic 8 processor, this camera is awesome for stills too. As far as claiming that this is the best camera for youtube videos, that would be a biased opinion, but the Canon PowerShot G7 Mark III  really does deliver everything you'd expect and more for video making.
2. Sony RX100 Mark VII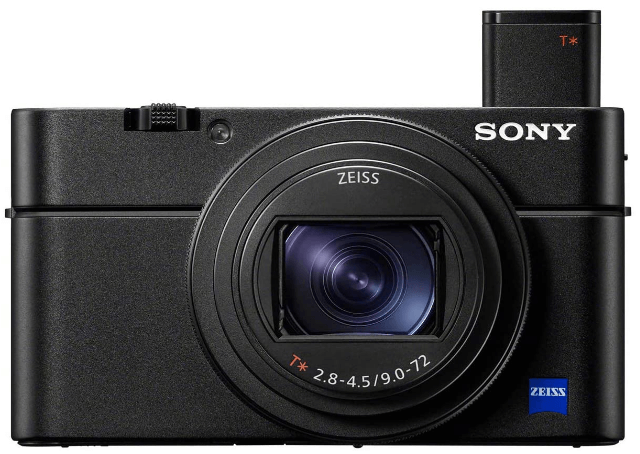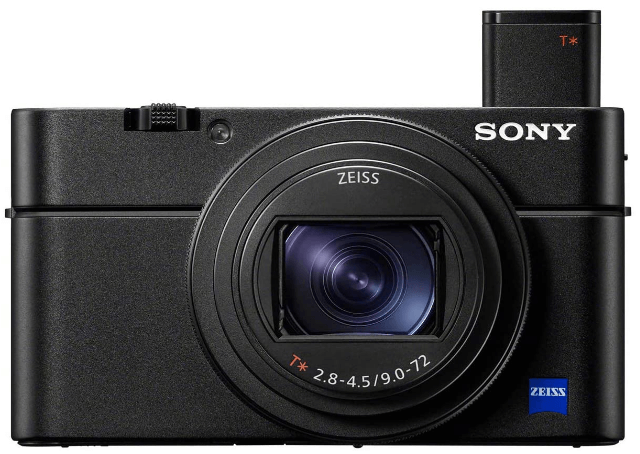 For travel vloggers, certain features are essential. The Sony RX100 Mark VII pretty much ticks all the boxes. With a microphone input, a 1-inch CMOS sensor, video resolution of 4k, a 24-200mm lens and excellent continuous autofocus, it's not surprising that this device has made onto the list. While looking extremely similar to the RX100 Mark VI, the newer version of the youtube camera offers eye-tracking and handy autofocus. The camera's screen faces forward and down making it ideal for vlogging while the lens delivers on quality. The maximum 4k capture time enables an automatic 5 minutes, however, users can set the power to 'Auto Power OFF temp' to extend this up to an excess of 1 hour.
3. GoPro Hero8 Black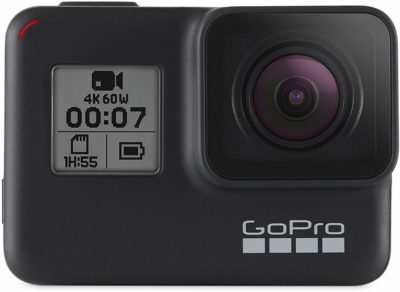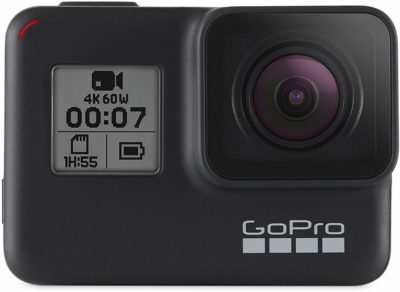 For those that want to capture footage on the go for youtube, the GoPro Hero8, is not the latest one but is way cheaper and lighter than the hero 10. The action camera, has a 1/2.3-inch sensor, operates at 12MP, features 2-inch screen and comes with a microphone adapter too. Offering great stabilization and lots of accessory options, it delivers big for its small size. GoPro is renowned for its range of cameras for youtube, the world-class product doesn't falter in image quality either. The Hero8 Black is a fantastic choice for anyone who enjoys the process of capturing video and editing for YouTube.
4. DJI Osmo Action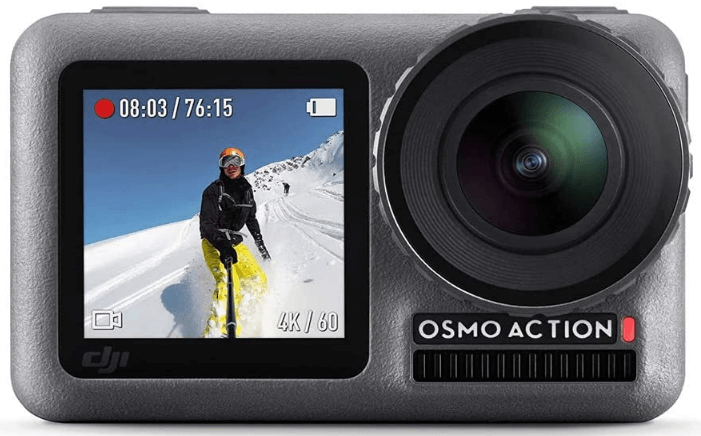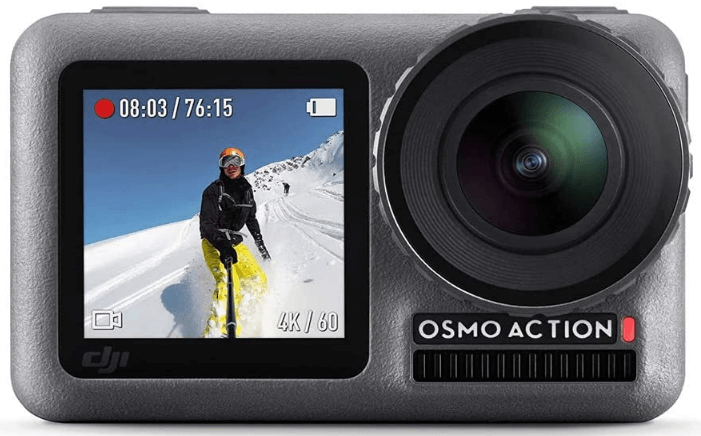 We love this camera for its amazing image stabilization and waterproof design. The camera is excellent for YouTube novices as it features everything needed to capture action footage. With a 1/2.3-inch sensor, operating at 12MP and an adapter for a microphone, this cam lines up well with the GoPro. Thanks to an all-encapsulating ultrawide angle, the youtube camera delivers big on image quality consistently and is stable at all times. The Osmo Action's front display is handy for framing and videos are practically YouTube ready once recorded, cutting out editing time. At a more affordable price than similar cameras, this device is certainly up there amongst the best.
5. DJI Osmo Pocket


Who knew you that one of the best youtube video cameras also can fit in a pocket? That's right. The DJI Osmo Pocket offers incredible stabilization and is as compact as a YouTube camera can get. The action cam features a 1/2.3-inch sensor, operates at 12MP and has a handy mic adapter too. For those that want fuss-free content, this camera is mighty small but high-quality. An all-in-one device, the gimbal/camera can capture 4k footage and 12MP photos. Recording directly onto microSD cards and featuring a small screen, vloggers can easily frame footage. For those that require a large viewfinder, the cam also connects to the DJI's app for iOS and Android, which gives further granular control. The Osmo Pocket comes with a ton of add-on options to upgrade its features too which are certainly worth checking out depending on the content that's being produced.
6. Sony A6600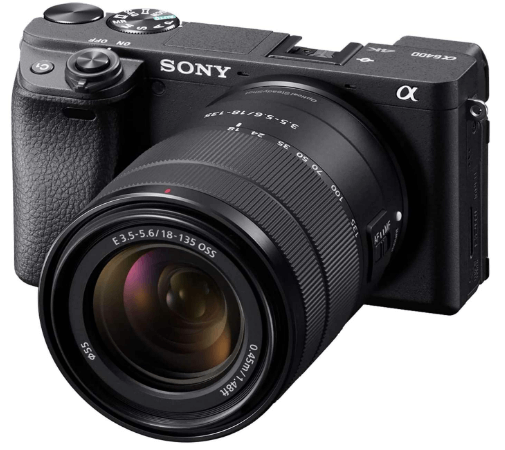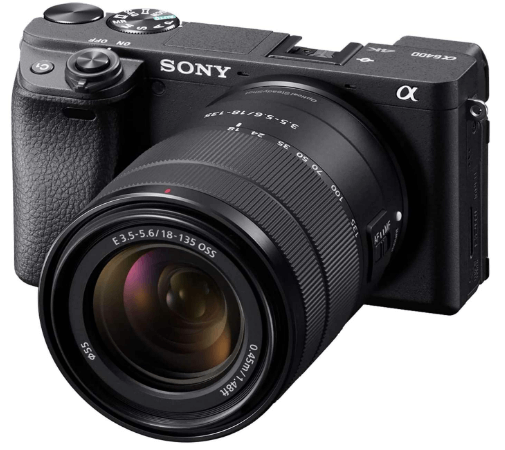 This mirrorless unlimited 4k video recording Sony A6600 is without a doubt one of the best youtuber cameras. Big on battery life, its features include APS-C sensor, operating at 24.2MP, a Sony E lens mount, a 3-inch tilting touchscreen and microphone input too. But the highlight of this device is its unlimited 4k video recording, which makes it the ultimate camera for all day long recording with little to no charging needed. The powerful NP-FZ100 battery can record for over 3 hours at once, pretty impressive right? And, the cam's headphone jack means that audio can be monitored with ease. While this camera is certainly on the pricier side, its full body stabilization and recording capabilities make it one worth investing in.
7. Canon EOS M6 Mark II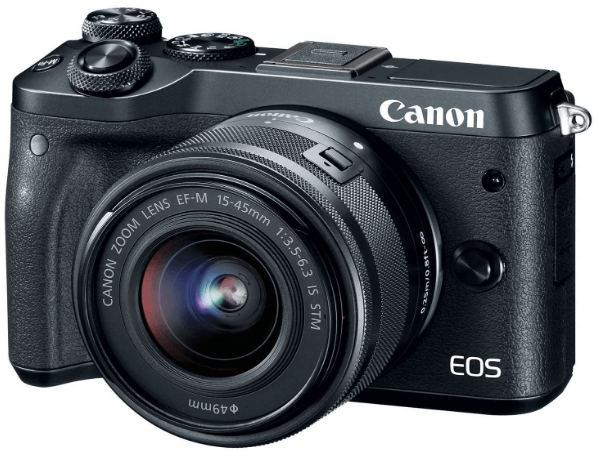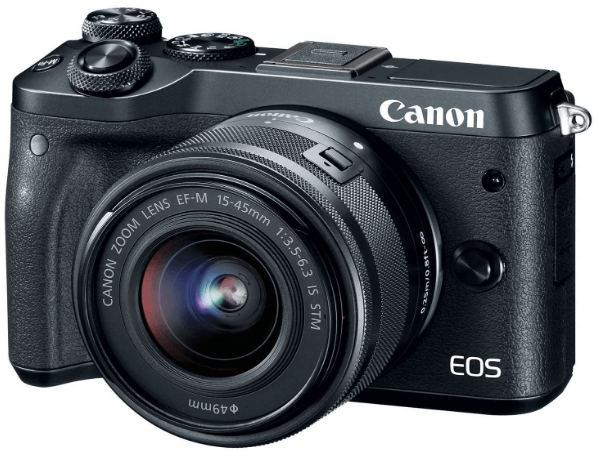 We're huge fans of the mirrorless Canon EOS M6 Mark II which offers uncropped 4k video and eye-tracking. When it comes to cameras to use for youtube there are certain features to look out for and this cam has the highest resolution of any APS-C type. It has a APS-C sensor, operates at 32.5MP and boasts a 3-inch tilting touchscreen too. For vloggers, the microphone input can be used and the uncropped 4k video capability makes it excellent for wide-angle recording. Dual Pixel AF makes this option ideal for solo Youtubers, and the flip-out screen is visible above the camera to review content. For those looking to upgrade, with use of an adapter, the Canon EOS M6 Mark II  can take EF lenses too.
8. Panasonic GH5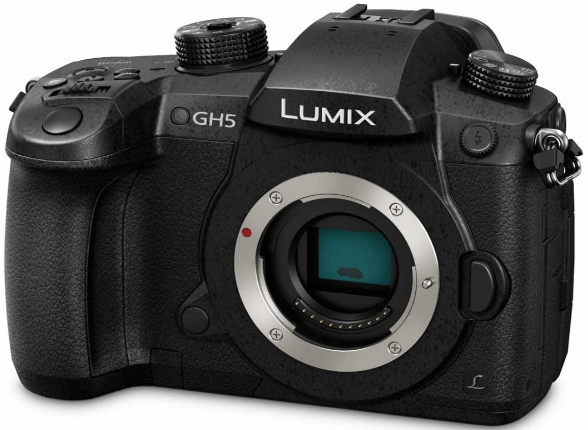 Type: Mirrorless | Sensor: 20.3MP Micro Four Thirds | Video: 4K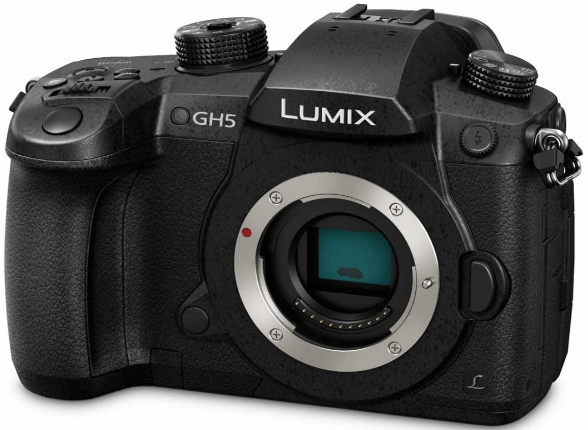 Type: Mirrorless | Sensor: 20.3MP Micro Four Thirds | Video: 4K
Panasonic has a reputation built on faithful cameras that deliver consistent quality and the GH5 doesn't falter. This mirrorless youtube camera has a Four Thirds sensor, operates at 20.3MP and reaches a 4k max video resolution. Boasting excellent in-body stabilization, this camera is a favorite amongst YouTubers. A good camera for youtube and filming in general, thanks to software updates this device's autofocus is amongst the best. It also can capture in slow-motion at speeds of 180fps in Full HD and 60fps in 4K. The display opens to the side which means no obstructions will be in place when vlogging and the HDMI-out allows for easy to clean videos.
9. Google Pixel 6 Pro
There's good reason that so many people use phone cameras to do just about everything these days. The google Pixel Pro 6 features a 50MP front camera and 2 rear cams a main camera with a wide-angle lens and a second camera with an ultrawide-angle lens  making it amongst the best. With a max video resolution of 4k 60fps, the phone's multiple cameras offer incredible optical zoom which is greater than 4x. 3 focal lengths are covered including: wide, ultra-wide, and telephoto. A great option for vloggers, the google pixel is  the best camera for youtube videos you'll find on a phone.
10. Canon Vixia HF G50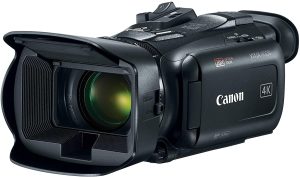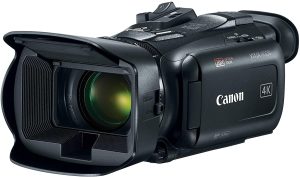 The Canon Vixia HF offers portability and power all in a compact camcorder device making it a suitable choice for vloggers. While ridding of unnecessary features, this camera makes it into our good cameras for youtube due to image stabilization feature, video recording in 4k UHD 30p , microphone outlet, optical zoom lens and 29 mm wide angle, tiltable electronic viewfinder, HDMI port and a flip touch screen.
What Is The Best Video Camera For YouTube?
From the list above, we've brought together those rated as good youtube cameras amongst Youtubers. Whether you're a vlogger or just enjoy creating content in your spare time, the truth is there is no right or wrong camera, it comes down to a matter of personal choice. As you can see cameras come with different features making each unique. Depending on your needs as a Youtube content creator, you'll want to consider several options. As a general rule, cams which offer stabilization are fantastic for shooting content and if you want to record yourself consider a device with eye tracking too.
For those on the move or out and about, you'll want to go for a camera such as the GoPro.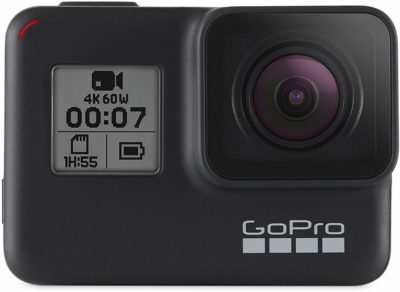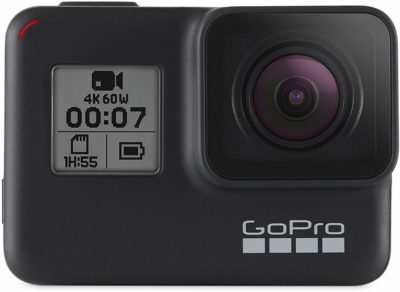 Additionally we can suggest the Sony ZV-1 which is the best APS-C camera for those working on their vlog, and it's also compact, with some of the last technical feature. In fact the autofocus is brilliant and the lcd-screen is a vari angle like. The video quality is a 4k  HDR 2160p and the camera comes with a cutter of wind noise.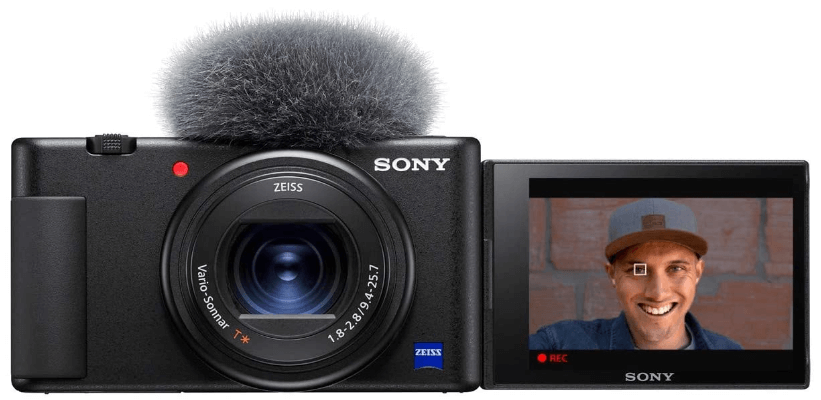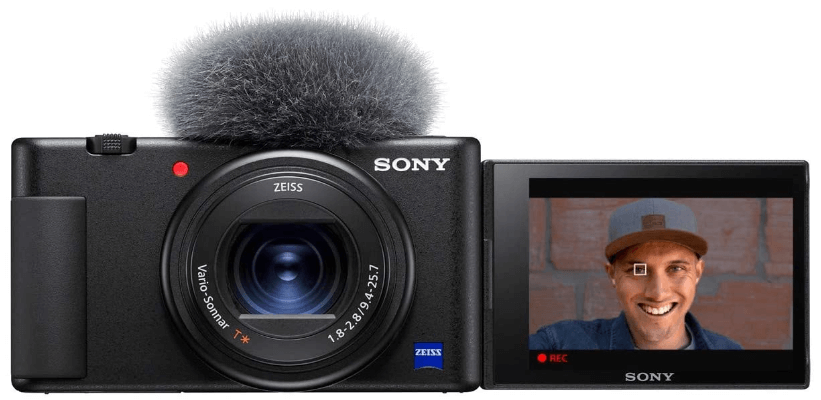 To conclude, the best camera for you will be based on your own individual needs and needs to take into consideration the type of content you're recording.
Where Can I Buy Top Cameras For Youtube?
There are so many places to get your hands on a good quality youtube camera. From online stores such as Amazon to speciality photography stores, there are pros and cons to each. Buying online can be good in terms of the reviews available. People love to share their opinions on cameras (Youtube probably even has content for this!) and you can get a good idea of everything you need to know this way. However, for many, there is no better alternative than seeing cameras in the flesh before buying. If this is the case for you, head to any tech store to check out the different types of cameras for youtube available to you. Always keep an eye out for offers as most of the time a huge amount of money can be saved this way, especially during special times of the year including Black Friday. Always buy your camera from a trusted retailer!
Last update on 2023-12-06 / Affiliate links / Images from Amazon Product Advertising API