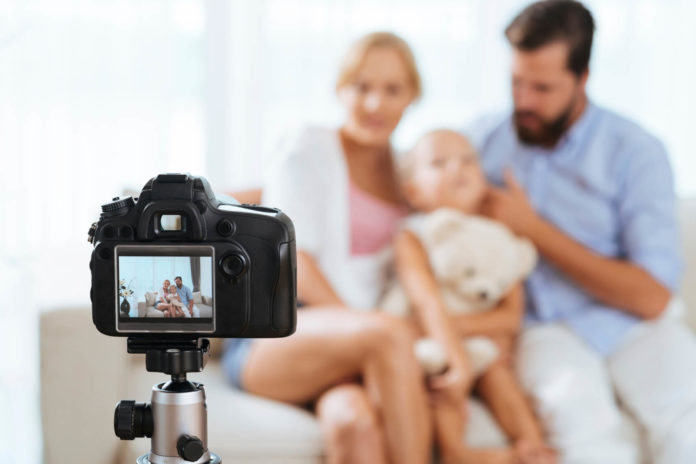 Wondering what are the best Nikon lenses for family portraits? There are so many different lenses out there, if you are new to photography, it can be difficult to find which is best for the style of photography you are interested in. So, here we have the best 7 Nikon lenses for family photography. We will talk about the key features of each lens, so you can easily compare depending on what you are looking for.
Keep reading to find out what the best lens for family photos and portraits Nikon has to offer is.
Top 7 Nikon lens for family portraits
1. Sigma 35mm f/1.4 Art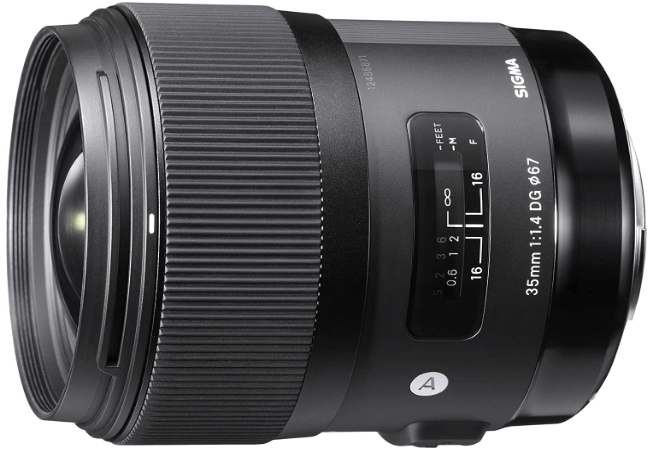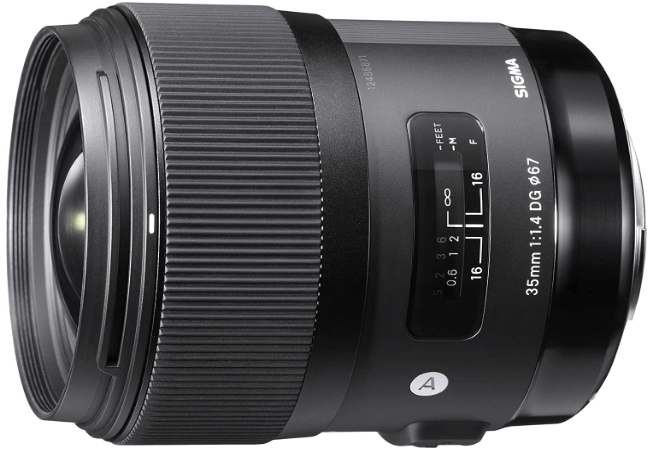 Kicking off our guide to the best lens for family photography we have the Sigma 35mm f/1.4. This is a fast lens with a maximum aperture of f/1.4 and a minimum of f/16. It has a fixed focal length of 35mm and cannot be zoomed in. Additionally you find a lens hood and a carrying case.
This lens is ideal for professionals as it is a very high-quality piece of glass. Even when shooting at very low apertures, it's possible to produce extremely sharp photographs. This is a great lens for capturing whole group photos- you won't see any distortion so long as you keep a reasonable distance from the subjects. Getting closer can lead to bulging features, so it's less suited to individual shots. The wider angle makes this lens ideal for shooting on a crop sensor camera, just check the camera's sensor size so you can work out the crop factor if necessary.
Pros
Very high quality lens producing sharp photos
Easy to fit everyone in the frame
Cons
Difficult to focus
Lens hood doesn't stay in place well
2. Nikon 85mm f/1.4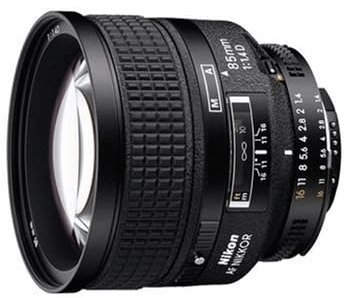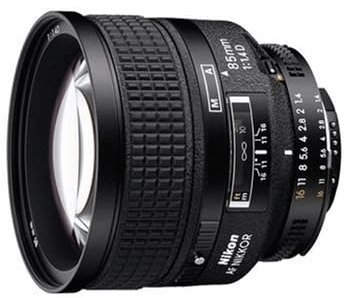 Choosing the best lens portraits require can be difficult, but this 85mm f/1.4 is a good all-rounder. The longer focal length on this lens results in less distortion, meaning the facial features of your subjects will look true-to-life and will not bulge unnaturally as is often the case with 35mm or 50mm lenses.
This is a fast, high-performance lens, and the rounded diaphragm ensures the out-of-focus areas of the photo look natural. If you want to capture a high-quality family portrait session, this is the lens to choose. The images are razor-sharp even when shooting wide open or in low light situations. One drawback is at 85mm, you have to back up from the subjects considerably to get them all in the shot. Outdoors, this probably won't be an issue, but at home or in a studio it could be problematic. On the whole, this is an excellent choice for professionals such as wedding photographers, as well as amateurs looking to increase their skills and quality as a photographer.
Pros
Extremely sharp images
Very little distortion
Cons
Requires a large space to back up enough from the subjects
Flare is common when using outdoors
3. Tamron 24-70mm f/2.8 G2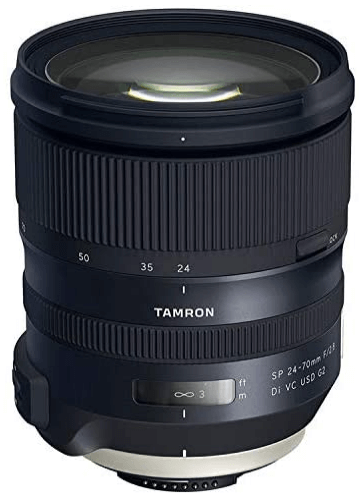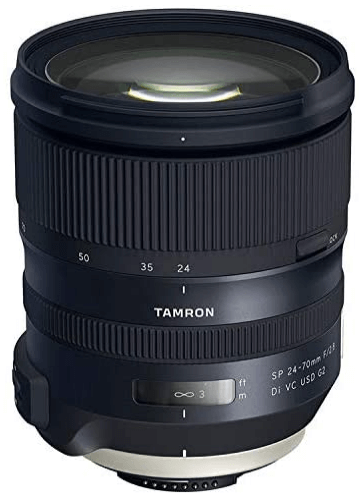 When it comes to the best lens portrait photographer can use, Tamron is one of the big brands to consider. This f/2.8 lens offers different focal lengths, ranging from 24mm to 70mm, with a max aperture of f/2.8. The glass has a coating to help reduce flare, reflection, and ghosting, so it gives great results in different lighting conditions, even bright sunlight. The autofocus on this lens is fast and accurate, so you don't need to worry about missing a shot when shooting family portraiture.
If you're looking for versatility but only want to purchase one lens, this is a great pick. You'll spend less time changing between different lenses, and won't have to worry about carrying so many different types in your camera bag. Having the flexibility to zoom in means you can capture the whole group, then easily zoom in to one or two members to take additional shots.
Pros
Can be used in a wide range of situations thanks to the varying focal lengths
Fast and accurate autofocus
Cons
Not as sharp as prime lenses
Vibration compensation could be better
4. Nikon 50mm f/1.8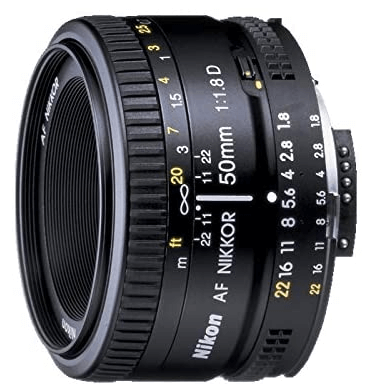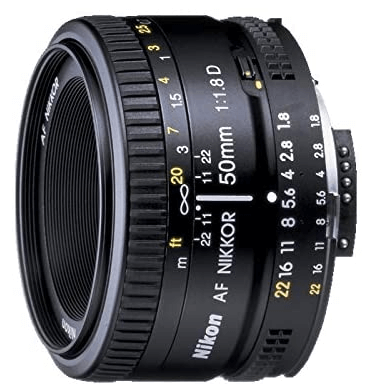 The Nikon 50mm f 1.8g is one of the most popular Nikon cameras and prime lenses, and it is perfect for family portrait photography. One of the major appeals of a 50mm lens focus distance is that it gives the result most similar to what is seen by the human eye. This lens, also known as the 'Nifty Fifty' is an essential for many photographers' bags, and for good reason. It is inexpensive, yet gives lovely image quality. So, it's ideal for new camera owners who are looking to buy their first prime. And, if you only want to buy one lens, it can be used for many different situations.
The compression on this 50mm lens makes it perhaps the best lens for portraits of families and groups. You won't have to walk miles away to fit all members in the frame, yet the compression is also just right – it will make the subjects look good whilst sufficiently blurring the background. The max aperture of 1.8 is ideal for poorly-lit situations and allows a high enough shutter speed to be used that capturing everyone looking at the camera is made easier!
If you don't want to buy a specific portrait lens, the 50mm f/1.8g is a great all-rounder that is sure to be attached to your camera body for a long time.
Pros
Can be used for a range of types of shots
Cons
Cheaper build quality
Autofocus distance is quite far
5. Nikon AF-S DX Nikkor 10-24mm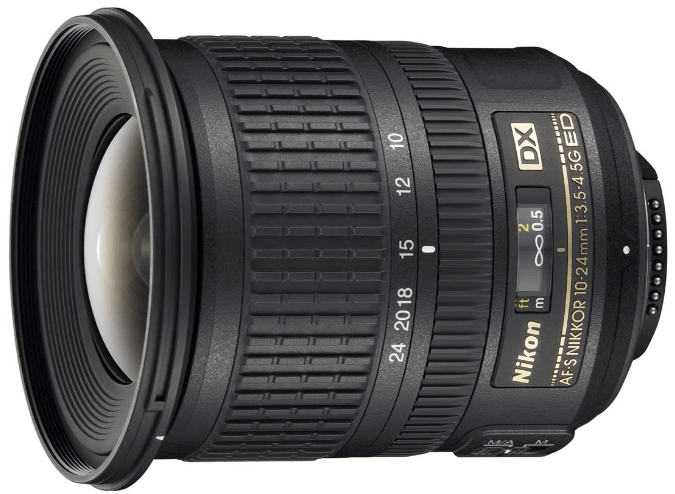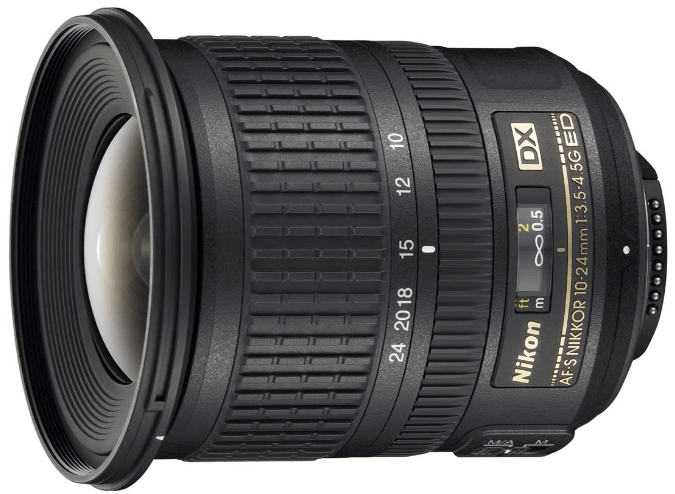 The Af-S DX Nikkor 10-24mm f3.5-4.5g ED lens is a great option too if you are looking for a wide angle lens. The silent wave motor ensures this lens is fast and accurate when using the autofocus system, and it is also sharp with nice colors and minimal chromatic aberration. The lens is also designed in such a way to reduce lens aberration, so it's unlikely you will notice this in photographs taken with this lens.
This wide angle portrait lens Nikon offers is for crop frame sensor camera bodies only. The zoom range makes it ideal for different types of shots – it is sure to be used often and not just for family portrait sessions. At 10mm, it's also excellent for landscapes, and produces a slight fisheye effect. Then, you can zoom closer to better capture close ups. The aperture value ranges from f/3.5 to f/29, so you can really take control of the depth of field of your shots.
Pros
Versatile
SWM is ideal for autofocusing and reducing ghosting and flare
Cons
Takes a bit of getting used to at 10mm
Not the fastest lens out there
6. Nikon DX 18-55mm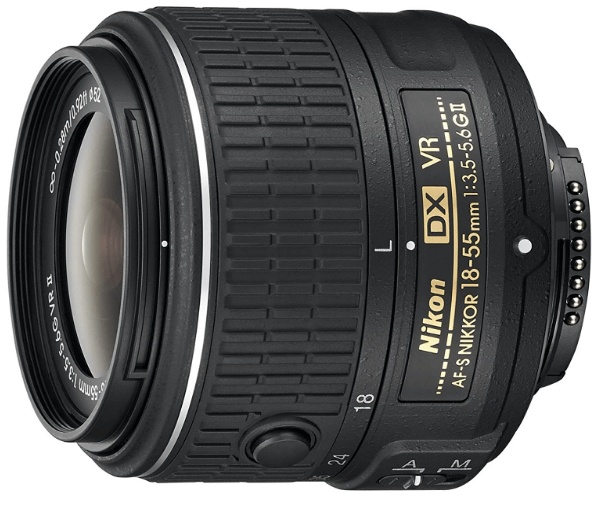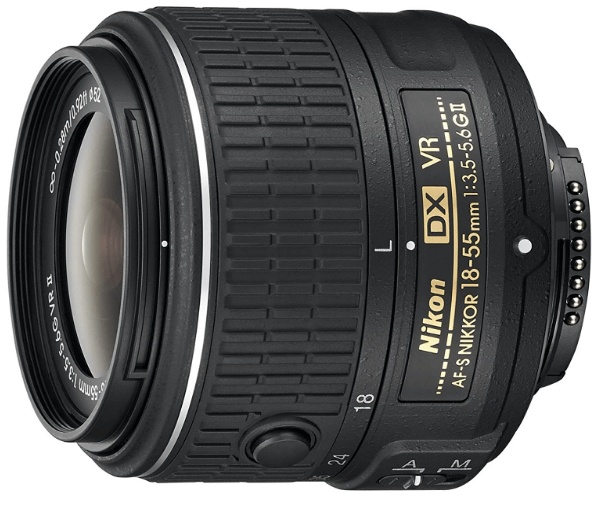 The Nikon 18-55mm lens is one of Nikon's kit lenses, often sold with DSLR camera bodies as it is lower in cost than many other Nikon lenses. However, it's one of the best zoom lenses in its class. It is designed for crop-frame cameras, so if your camera is full frame, this lens won't be compatible.
No matter what you're shooting, this lens is sure to be ideal. There is a coating to help reduce glare and give stunning colors, a feature often found on more expensive lenses. The seven diaphragm blades are rounded to ensure the out of focus areas look soft and natural. Sharpness can be ensured with this lens – it has vibration reduction so slower shutter speeds can be used without getting motion blur in your photos. So, if your camera doesn't have image stabilization, there's no worries with this lens.
If you are new to photography, this kit lens is an excellent choice. It's excellent for group portraits as well as close-ups, so it is sure to see a lot of use, no matter what your subject is. It offers great value for money and allows you to get used to the camera settings.
Pros
Special coating to reduce glare
Vibration reduction
Cons
Higher max aperture so less depth of field
Can be difficult to focus manually
7. Nikon 85mm f 1.8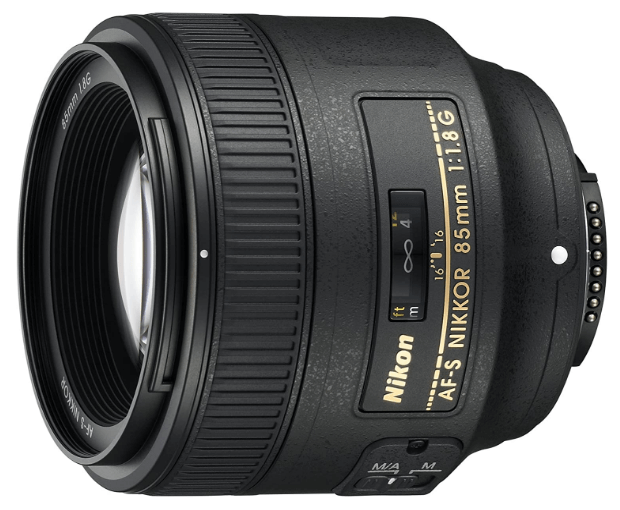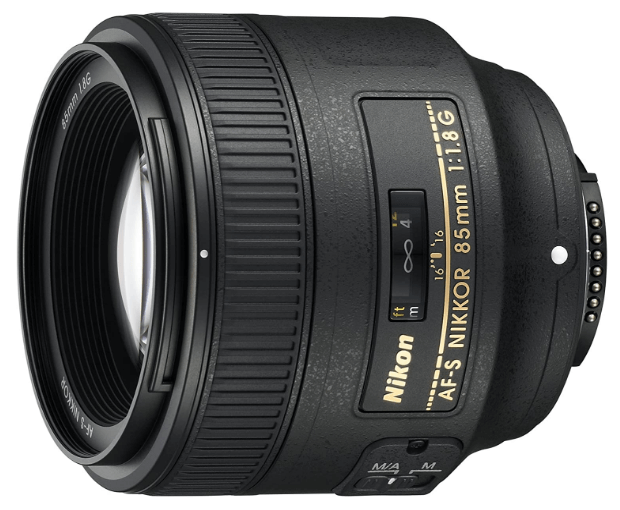 The Nikon AF-S nikkor 85mm f 1.8 g is similar to our #2 pick above, but with a larger max aperture of f/1.8 compared to f/1.4. This lens can be used for both manual and autofocus so is a good Nikon portrait lens no matter what your shooting preference is. The fast aperture ensures this lens performs well in any kind of lighting conditions, even low light, and gives natural background blur which is very pleasing on the eye. As this is a prime lens, you will need to move closer or further to your model in order to ensure the perfect composition of your photograph.
The 85mm lens comes with 7 aperture blades to give a nice heptagon bokeh effect. This lens is slightly smaller and less bulky than the f/1.4g, so it's ideal if you're looking to save space and weight in your kit bag. Unfortunately, chromatic aberration can be an issue with this lens when shooting wide open, particularly if the exposure is not perfect. The issue may become worse upon zooming in to an image, however it is mostly easy to fix with editing software.
Pros
More compact than the f/1.4 85mm lens
Very sharp
Cons
Chromatic aberration is sometimes an issue
Focus on moving subjects can be slow
Our Best Buy
After looking at seven great picks, you might be wondering what is the best Nikon lens for portraits of your family. The Nikon f/1.4 85mm is one of the best portrait lenses Nikon as to offer. Distortion is minimal with this lens, so facial features will look natural, and the images produced with the 85mm lens are tack-sharp. It's one of the best lenses for portrait photography and gives stunning results every time.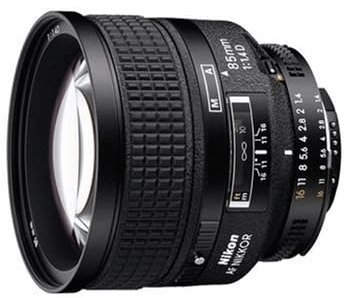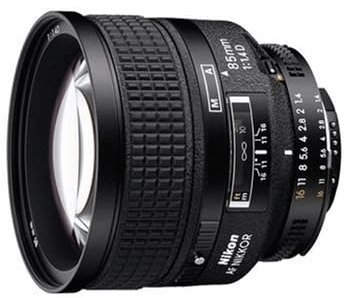 Considerations Choosing Nikon Lenses For Family Portraits
Wondering what to look for when picking a Nikon lens? Here are some of the key considerations to keep in mind when deciding which is the best lens for your needs when you're shooting portraits. Also, be sure to check the camera lens is compatible with your camera body – different camera brands use different fittings. Many mirrorless cameras require an adapter to use DSLRs lenses, so also keep this in mind if you have a mirrorless camera.
Large Maximum Aperture
Aperture is one of the key considerations when choosing any lens. So, what is the best aperture for family portraits? A wide maximum aperture is always nice for portraits, as it gives the background a nice bokeh blur, and also produces a stunning bokeh effect. A large aperture will allow you to capture a high level of detail in your images, so you can really draw the viewer in.
Family portraits are sometimes captured in low light situations, for example indoors at parties and gatherings. So, a large maximum aperture will allow you to shoot at a high enough shutter speed as to eliminate blur from movement or camera shake as well as to keep centre sharpness.
Focal Length
The focal length of the lens is important as it will determine how near or far from your subjects you have to be to ensure they all fit in the frame successfully. If you're shooting as a professional, this might be more of an important consideration than as a hobbyist. And, it also depends on what else you are planning to use the lens for, if anything. Some users prefer a prime 50mm lens for family shots, whilst others prefer the flexibility of a zoom lens. The best focal length to choose depends on how many people are likely to be in the shot, and where you will be shooting.
Versatility
This is somewhat linked to the point above. A prime lens offers certain advantages over a zoom lens, but a zoom is perhaps more versatile. You don't have move around to fit everyone in the frame, instead this can be achieved with a simple twist of the lens. Prime lenses can be somewhat more limited in their uses, although they do tend to offer a wider aperture and give a better image quality. A 35mm or 50mm lens is one of the most versatile if you are looking for a prime lens.
What Lens do Professional Portrait Photographers Use?
The majority of professionals will use a prime lens for shooting portraits, and simply move around to ensure the perfect composition for the shot. A 35mm offers the ideal focal distance for large group shots. A 50mm can also work, but if shooting indoors, you will need plenty of room to back up and fit everyone in the frame. For individual portraits, the best results are produced with a 135mm lens. This focal length works well for either head and shoulders close-ups, or full body shots.
Last update on 2023-12-06 / Affiliate links / Images from Amazon Product Advertising API