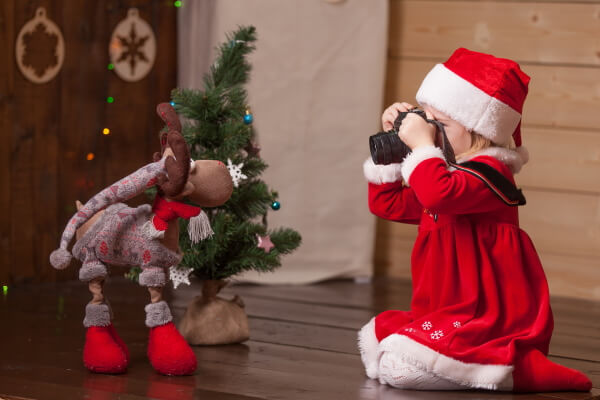 Every year when December starts many of us begin to wonder: what should I get as a gift for my best friends and relatives? This is the reason why we decided to make a list of cameras that could be a perfect fit for travelers, adventurers and photographers. If you missed it, we have already examined a camera suggestion for teenagers.
Unless you already took advantage of the black Friday this is the perfect time to plan your purchase helped by our next best digital camera to put under the Xmas tree.
1. Sony ZV-1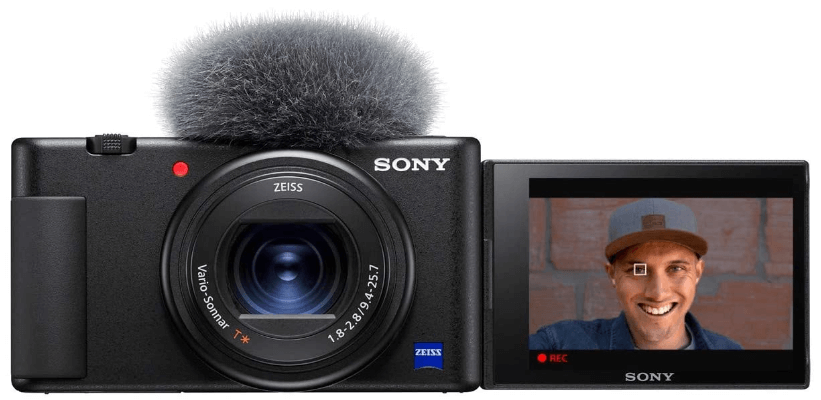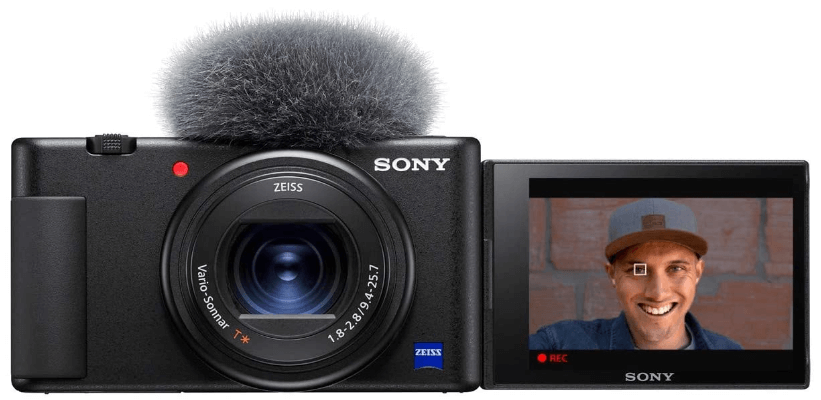 Firstly we start our list with the best APS-C camera for those who need to work on their vlog, it's also compact and with some of the last technical feature. In fact the autofocus is brilliant and the lcd-screen is a vari angle like. Obviously the video quality is a 4k and the camera comes with a cutter of wind noise.
2. Canon Eos M50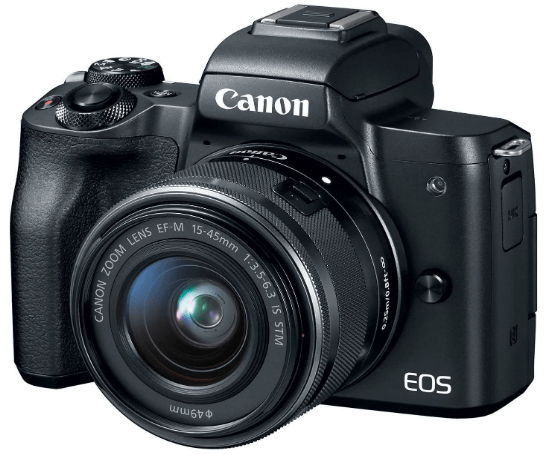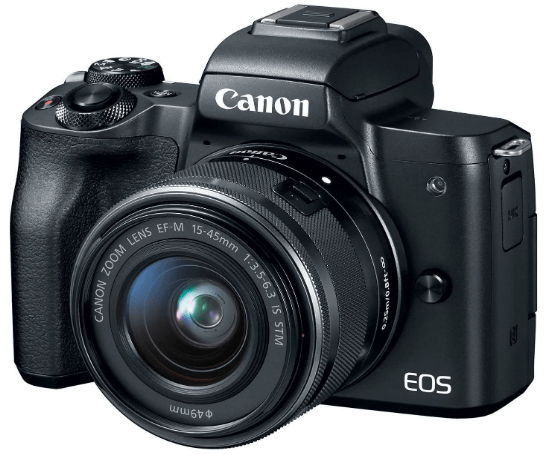 This is a mirrorless camera equipped with a 3-inch vari-angle touchscreen and an electronic viewfinder (EVF). This model is smaller and lighter than most Canon's EOS range of DSLRs at 13.76 oz / 0.86 lb (390g). Despite the smaller size of this camera, it still contains a 24.1 megapixel CMOS APS-C sensor, as well as the Digic 8 image processor, so you get outstanding image quality. It is the first of the M5 range to feature 4K video support which is a welcome feature.
3. Canon Eos rebel T7
Invalid table id.
For better picture quality and control over images from compact cameras, Canon EOS Rebel T7 is above. The T7 detail set is wide enough for those that want to improve their photography skills, and it is simplified for those not familiar with the camera use. This camera is one of the first DSLR under $1000 whose image quality is evidence of standard. This camera is structured such that it provides a 1-touch control to access most relevant shooting parameters like the low light adjuster and autofocus system. Furthermore it is lightweight and the grip covered in rubber for a better handhold by the user.
4. Sony RX100 VA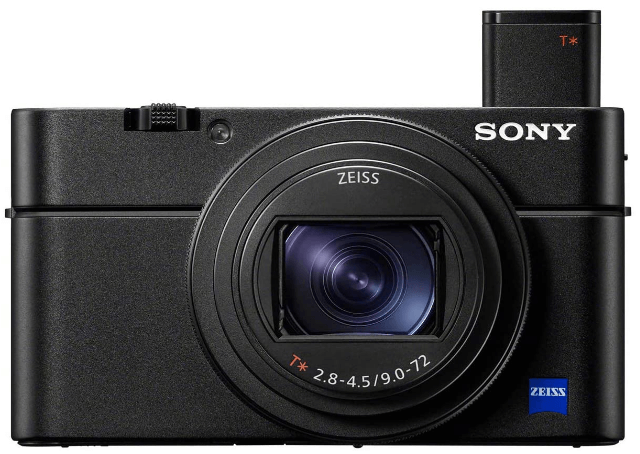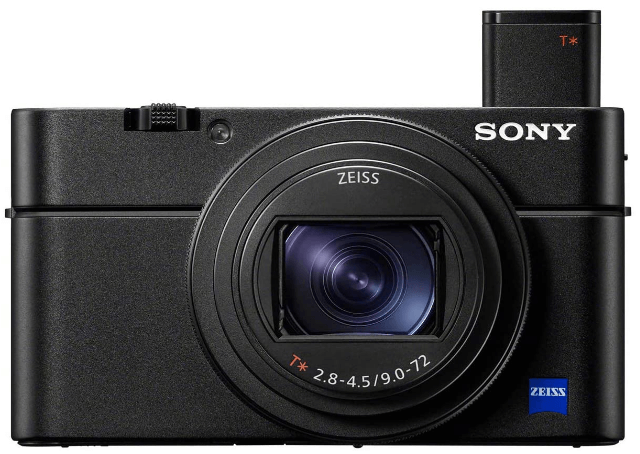 Best product 2020 it's another compact and light camera  high-end of compact zoom by Sony. Thanks to a new image processor, and a new 315-point phase-detection AF system, it has the world's fastest autofocus at 0.05 seconds, the  hybrid AF sensors is a phase and contrast-detection. Astonishing it can shoot at 24 raw images per second for a total of 233 shots. Furthermore can record 4K video with a full sensor readout, and up to 960 fps shooting. As a result it's 40 times slower the regular speed, for twice as long as before!
5. Minolta pro shot 20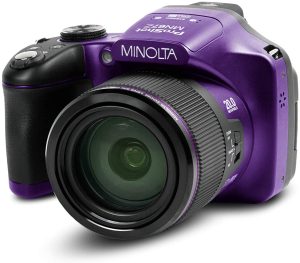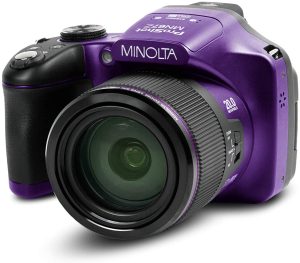 This Dslr camera has a 20-megapixel CMOS sensor with an impressive 67x optical zoom. Nonetheless it can record video in full HD and has an optical image stabilization and high dynamic range (hdr) Lens type: Telephoto Viewfinder, 3" screen with 360° panorama shooting, face detection,  photo touch-up, continuous shooting mode.
6. Nikon coolpix B500
Table could not be displayed.
This bridge camera has a 16 MP C CMOS sensor and an f/3.0 4-160mm lens which gives great image quality. This means it has 40x optical zoom and 80x dynamic zoom, so it can get right up close to far-off subjects.
The 3 inch LCD screen has 921,000 dots and also tilts to different angles so it can easily be viewed when shooting up high or down low. The video quality is great – 1080p Full HD at 30 fps. Connectivity is no problem for this camera – it has Bluetooth, WiFi, and NFC, for sharing to smartphone and other device. Image stabilization is included with this camera, so the chance of shots being blurry is minimized, even when shooting at full zoom. There is a full auto mode that is perfect for first time photographers – the camera will automatically consider the situation and choose the appropriate settings.
7. Fujifilm instax mini Liplay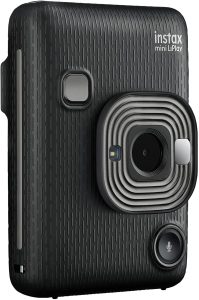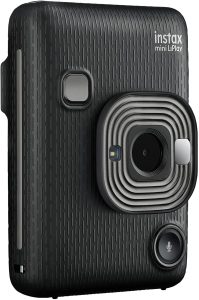 Released in 2019 the instax Mini LiPlay, is an instant camera that can print a QR code on the photo, allowing to couple a 5 or 10 seconds audio message to the picture, readable with smartphone app. It saves on a microSD the images, and also works with Instax Mini film. It produces 1.8-by-2.4-inch prints, with a classic Polaroid-style frame. The fixed lens offers a 28mm equivalent focal length, with an f/2 lens. the image size is 560×1920 pixels.
8. Panasonic Lumix G7KS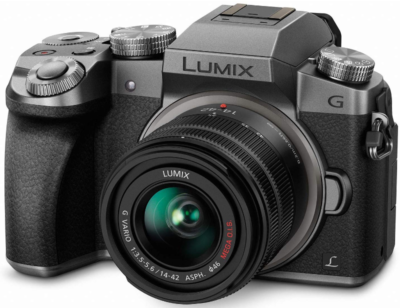 Type: Mirrorless | Sensor: MFT | Megapixels: 16 megapixel | Lens mount: MFT | Screen: 3-inch vari-angle, 1.04m dots | Viewfinder: EVF | Max burst speed: 8fps | Max video resolution: 4K | Battery Life: Good | User level: Intermediate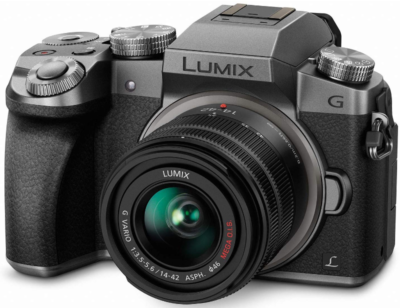 Type: Mirrorless | Sensor: MFT | Megapixels: 16 megapixel | Lens mount: MFT | Screen: 3-inch vari-angle, 1.04m dots | Viewfinder: EVF | Max burst speed: 8fps | Max video resolution: 4K | Battery Life: Good | User level: Intermediate
This a mirrorless camera with a retro style that hide a high ergonomic handle with a 3 inch display. Firstly the touch screen has a multi-touch gesture that zooms in or out of the displayed content like in smartphones. Then the 16 MP sensor is the same of the GX7, GM5 and GF7 and has a faster max rate of 8fps, and a contrast-based AF system, enhanced by Panasonic's DFD (depth-by-defocus) technology. This is the reason why the continuous Autofocus is easier by profiling the out-of-focus characteristics of Panasonic lenses. To conclude the new electronic shutter option also allows the camera to shoot in silence at shutter speeds up to 1/16000, beyond the 1/4000 fastest mechanical shutter – this is great for shooting at large apertures in bright conditions.
9. Motorola  G100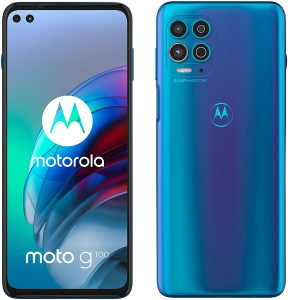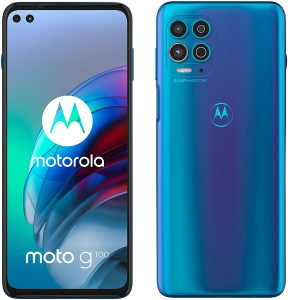 Lastly we have the tenth generation of the famous smartphone ,Moto G series, born in 2013. It has a Qualcomm 8 series processor, 5G connectivity, this is the first featuring the new "Ready For" PC desktop docking station functioning with a USB-C exit. As a result it's possible to work on a larger screen opening multiple folders upgrading our productivity like in a pc or notebook. However the Moto G100's display is 6.7" IPS screen and has a resolution of FHD+ with a 90Hz refresh rate and support for HDR10 content.
It's packed with a total of six cameras, too – two on the front and four on the back – which includes a 64Megapixels (f/1.7) main camera, a pair of ultrawide cameras(f/2.4)  and a depth-sensing unit. The Time of flight sensor giving faster image and helping  with blurred background portraits.
All in all we had go through some ideas, if you think phone camera are a good choice for you in order to save money we have a larger list of phone camera 2022
Last update on 2023-06-09 / Affiliate links / Images from Amazon Product Advertising API