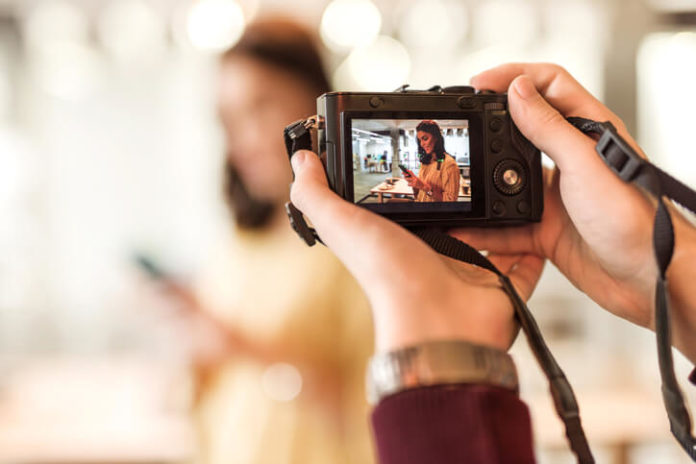 Looking for a cheap digital camera? A Camera that is under $50 but still good quality? We have sourced the best products at a great price for those of you on a small budget.
You would not be shooting any blockbuster movies with this camera. Your documentary made with this cam would not be nominated for any awards. But one thing that would ring true every day is that you would have fun! These cameras do the absolute basic and offer just enough for you to get by. These cheap cameras offer more than enough functionality for the price you have to pay.
With more people getting into photography every day, there is a need for a 'practice camera', especially for entry level photography enthusiasts who are just learning the ropes. It is easier to learn this beautiful art with a camera you can afford to make mistakes with. Also, when travelling, it is not advisable to do so with higher end cameras.
Considerations choosing digital cameras under $50
You need budget cams for these reasons and many other unmentioned. But before you are ready to make that choice, you need to get familiar with some of the most important factors and features to keep at the back of your mind. Understanding the following would help you narrow down the best budget shooter for your use and entertainment. They are:
Image Quality
In cameras, this basic, the most important feature is the number of megapixels. This tells you how good the quality of the shots taken would be. When shopping you want to keep an eye out for cameras with a much larger number of megapixels. For this price range, your best bet would be 20 megapixels, although 10 and 12 megapixels would also deliver quality images.
Size
Regardless of the price or intention of the camera, people often like for their cameras to be sizeable. This makes it easy to use and causes little to no discomfort. Small cameras can be safely stored in the pocket, waiting to be used and can be packed in travel bags when travelling. Their small size makes it ideal for capturing the sweet little moments with family and friends.
Build Quality
With budget cameras at this price range, you need to be watchful of the build quality. You want to pay attention to the kind of materials the body is constructed from; you want to compare the durability of the different materials and make sure there is nothing in the mix that could trigger allergies.
Battery Life
One feature that can really make or mar your choice of camera is the quality of the power source. You want to make sure that for this camera type you get a shooter that works with replaceable or rechargeable batteries. If you end up getting a shooter with a poor power source, you would be unable to enjoy the other interesting features and modes of the shooter. Ideally, a camera should be able to handle a day's worth of shooting on a full charge. Also, make sure to check the recharge time on the batteries.
Best Cheap Cameras under $50
1. AKASO EK7000 4K
When seeking a cheap camera that offers outstanding value for money? The AKASO EK7000 4K Action Camera is simply one of the best video cameras under $50. It offers outstanding video quality; this camera features a 4k ultra HD video recording able to capture beautiful and sharp images with the amazing video quality of 25Fps and 2.7K 30Fps.
It is a multifunction camera offering several shooting modes like the time-lapse, burst photo and the looping recording. It features a splashproof remote control mode that eases the switch between video and photo mode and is Wi-Fi and HDMI enabled to facilitate ease of transfer of content with mobile devices.
With dimensions 0.9x2x1.5inches and weighing 12ounces, this compact beauty is designed to withstand taxing conditions, waterproof and comes with a rechargeable battery. It's 170° wide-angle lens provides a more expansive field view making it one of the best cheap digital cameras under 50 dollars.
2. Digital Camera 2.7 Inch
This a wonderful budget camera and is easily one of the best if not the best cheap digital camera under 50$. It is a 30 MegaPixel camera with a five million-pixel CMOS sensor that can capture beautiful 1080P videos. It has an 8x digital zoom that seamlessly enlarges images and allows you to take images of objects and events that are not close to you.
It features self-timer and continuous shooting options that allow for several settings, letting you have the utmost control on how the images are captured. With dimensions 4.2×4.1x3inches and weighing 16ounces, it is a lightweight coming with a built-in flashlight, microphone and speaker, and long-lasting battery life.
It has an anti shake function that prevents blurry images and enhances image stabilization, a versatility of imagery under different lighting conditions and supports up to 128GB additional storage. This is definitely one of the best cheap digital cameras under 50$.
3. HD Mini Digital Cameras
The HD mini digital camera is one cheap digital camera under 50 that serve more use than its cost. This point and shoot digital camera possess an LCD display with an 8x digital zoom effect and a resolution that favours good photo and video recordings. Interesting features include the anti-shake, high sensitivity and face detection that makes the item worthy of exploration. It comprises sd card, camera bag and user manual for your kids. The Sunpak camera is made of lightweight and portable size, handy and ready for use anywhere.
4. Fujifilm Instax Mini Instant F
Fujifilm Instax Mini Instant Film adds fun and pragmatic dimension to daily photography. It is sure a desirable item to anyone that loves capturing moments around them. These inexpensive digital cameras under $50 are made up of 5 packs containing ten sheets in each pack. Asides the stunning and excellent instant pictures with detailed colors and sharpness, the produced pictures fit well in wallets and other small photo frames. It is important to note that this best cheap camera is of insignificant weight, making it less a burden to move around.
5. AbergBest 21 Mega Pixels
AbergBest Digital camera is the best digital camera under 50 you will love to own as a student and camera lover. The camera is very mobile and feels almost weightless in your pocket or backpack.
The camera features a 21-megapixel lens made of 2.7 inch lcd lens that captures clear and bright digital images and videography of both macro and distant model in HD, and supports external sd card up to . With its dial for continuous shooting speed of 6 pictures per second, anti shake system, and eight times digital zooming, you are assured not to miss the significant moments.
It is also equipped with a 550mAh lithium-Ion (Li-ion) rechargeable battery cap and a space for external memory of up to 64GB to save your pictures and videos. The photo geo-tag software. It allows you to edit your photos that can be shared through emails.
6. Digital Camera HD 1080P
This is a 7.24 Megapixels 2.4-inch lcd camera with the rechargeable battery up to 600mAh. The camera not only creates video content at HD resolution, but it also has an 8x digital zoom, continuous shooting amd anti shake features, which ensures that the camera can take photos from range while producing great quality. The camera also allows for sd card with memory up to 32GB so that you can take as many pictures as possible without having to worry about storage problems. This is the best cheap 2.4-inch camera on the market today; it is the best cheap digital camera under 50 dollars, pocket-friendly, and suitable for the entire family.
7. 24 Mega Pixels 2.4″ LCD
This is a 2.7-inch lcd vlogging Digital Camera HD 1080P resolution. The device comes equipped with a rechargeable battery of 750mAh capacity, slot for sd card up to 128 GB so you can continue to capture special moments without worrying about running out of space, smile shooting feature for capturing smiling faces automatically to ensure that you don't miss a happy moment, camera resolution under 50MP, 8x digital zoom to ensure great quality while capturing photo or video from far distances, and an anti-shake feature to ensure that the photo quality is good in unstable conditions. It is the best digital camera under 50 dollars available on the market that is good for all ages.
8. HD Digital Camera 2.7 LCD
This lightweight, compact camera has an 18MP CMOS sensor and an 8x digital zoom for capturing clear pictures and videos. It is easy to operate and can serve as an entry-level camera for amateur photographers. This camera is one of the best, cheap digital cameras under $50. This pocket-sized digital camera can be carried around easily to capture the random, beautiful moments in your life.
It has an in-built 600mAh rechargeable battery that lasts for 60 minutes of shooting on a full charge. There is an integrated express software for editing, sharing, or printing your pictures after shooting. It has anti-shake, facial detection, self-timer, continuous shooting, and smile capture functions available when creating your videos or photos.
All these features are accessible through its 2.7-inch LCD and buttons. This device is the best digital camera for anyone searching for an affordable, quality unit. It can serve as an accessory during activities like parties, weddings, travel, etc. The digital camera supports micro SD card of up to 32GB, which would help you store those beautiful memories.
9. Mini Digital Camera, Vmotal
This digital camera has a 12MP sensor, built-in flash, and image stabilization software that functions together to produce sharp pictures. The IS corrects blurry images caused by camera shakes. It also works as a webcam camera for your PC and has standard camera features like continuous shooting, smile capture, face detection, self-timer, and panorama.
The camera is powered by an 800mAh rechargeable battery that lasts for 80 minutes of constant shooting per full charge. You can make use of its 2.8-inch TFT LCD screen to monitor your settings and shots. HD videos, as clear as 720p, can be created by this mini digital camera. You can use micro SD cards with a storage capacity of up to 32GB. It has an electronic shutter control with an 8x digital zoom and a wide range of image effects for creating magic. This is one of the best cheap digital cameras under $50.
10. WOWGO Kids Digital Camera
This pink camera would be the ideal first camera for kids. It would help them develop an interest in photography and the quality that this camera provides would make them stay true to the art. The camera has a 12 megapixel lens and is capable of recording full HD video. It has cool features like timed shooting, burst shooting, stickers and amazing filter effects. And you need not worry about running out of space as it comes with an external 32gb sd card. All the amazing features make this camera one of the best cheap digital cameras available.
What to know before buying a Cheap Camera?
If you are new to photography, you will come across these words in the different product descriptions. We have defined their meanings and explained their importance below.
Image Sensors
These help you, with your camera, take quality images regardless of the lighting situation. The good image sensors come in two variants. The Micro Four Thirds and the APS C. The APS C sensor give you the better quality but suffer because it is bulkier. While the latter produces images of lesser quality but makes up for it in portability.
Lenses
The lens type matters in most cases the most when choosing cameras. In the higher end shooters, you get the option of using different interchangeable lenses. You have the option to choose among wide angle lens, telephoto lens, standard zoom lens and others. It is germaine that you confirm that these gear work with your equipment.
Manual Controls
Manual controls are a welcome feature in both pro and beginner shooters. These controls allow the photographer to make adjustments and finetune settings like the depth of field, expoure and shutter speed. This allows the photographer to bend the camera to dance to whatever tune being dictated by the event and premeditated concepts.
What is the best cheap digital camera under 50?
The Fujifilm Instax mini. Coming in at just $31, this is no doubt the cheapest of the bunch. And for this affordable price, you get a quality cam that has been designed to deliver crisp quality images. Asides the excellent sharpness of this cam, another advantage to going with the overall best cheap digital camera under 50 on this list is the facts that it delivers instant film technology. The bundles have 5 packs with you being able to take ten pictures per pack.
Which is the best $50 Camera for video recording?
The Akaso EK7000 4K. This, without any doubt, is the best camera to record videos on this list. It is capable of recording videos in 4K ultra HD and is four times as good as the regular basic camera. It comes with a wireless wrist remote that enables you to control the device remotely. This action camera comes with batteries that can be recharged and built-in HDMI and Wi fi for the easiest connectivity across devices, with the wi fi having strong reception up to 10 meters. It is no doubt the best cheap digital camera for video recording, as it is designed to withstand the harshest environments with its waterproof case.