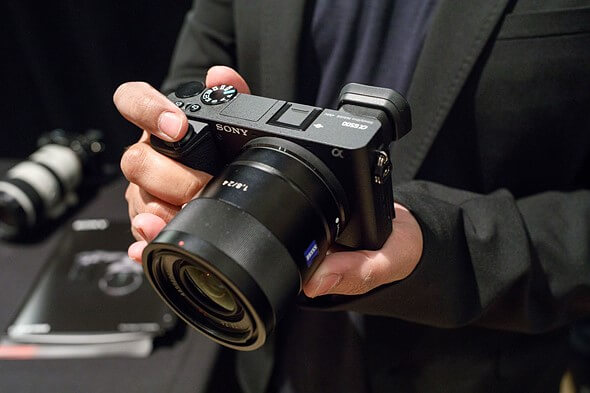 Looking to buy the best Sony camera? The new A6500 from Sony has all the tech you could ask for when buying a new digital camera. The Sony A6500 has 5-axis in-camera SteadyShot image stabilization and has a large increase in buffer capacity compared to the previous models. This amazing camera boasts 11fps continuous shooting speed and is able to persevere for 307 JPEG files or 107 Raw. This sounds impressive on paper, but how does the camera perform as a whole?
Considerations Choosing Sony a6500 Camera
Performance – Single-shot photography is no problems for the A6500 and performs really well with fast autofocus acquisition and quick responses so could be a great choice if that is the style of imagery you are focusing on. When taking more action styled images there can be a mixed outcome in the results. The power of Sony's autofocus system cannot be questioned but sometimes at 11fps in low light, the hit rate lowered as the focus was lost on the camera when the subject quickly changed.
Specifications – If tech spec is your thing then you need to look no further as the Alpha a6500 mirrorless camera from Sony is fully loaded with the latest camera technology making it a powerful piece of kit. With 24.2MP APS-C Exmor CMOS sensor and the ability to capture videos in 4K UHD at 30, 25 and 24fps, the image quality will never be a problem whatever your style of shooting. The 5-axis body-based image stabilization, ISO 100-25,600, 425-point phase-detect AF and 169-point contrast-detect AF will give you clear crisp images with not much post-editing needed. 11fps burst shooting is designed for action shots and the 3-inch tilting touchscreen will help you find any angle you are trying to reach. An extremely versatile camera with options for all kind of camera users of any ability.
Picture Quality – The quality of the image should be a big consideration when choosing the best Sony mirrorless camera for you. The a6500's 24.2MP APS-C Exmor CMOS sensor will enable you to extract JPEG formatted images straight from your camera at a very high standard. So if after shot photo editing isn't your strong suit, then the Sony a6500 could be the camera you are looking for.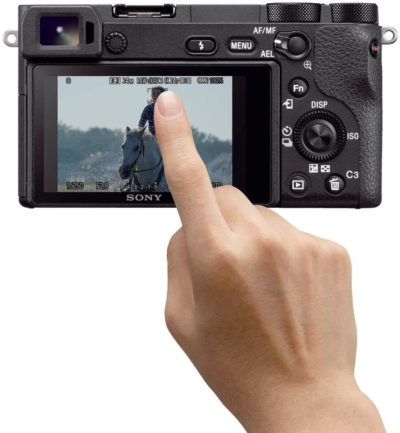 Sony A6500 Review
Features

The Sony Alpha a6500 comes with everything videographer could desire with the ability to capture 4K videos at 25p and 30p recording in a Super 35mm format. This mode allows the a6500 use of all of its sensor to capture 6K source, avoiding cropping. Then, video data is condensed down into a final 4K output with depth and detail enhanced completely. If you want to work with smaller files, this mirrorless camera allows you to lower the quality to full HD recording and the option to go up to 120p which means enables slow-motion video. capture. Professionals video makers will be happy that the Sony A6500 samples 4K footage at 4.2.0 internally and 4.2.2 externally over HDMI and also has flat picture profiles grading footage. although this camera has some amazing video features, it is disappointing that there is no headphone jack built on this camera, so monitoring audio is a harder task, looking at levels on-screen or the use of an external monitor containing an audio-output.
To improve texturing reproduction whilst keeping noise at a reduced level Sony has used a large-scale integration (LSI) chip and image processing algorithm within the camera. The A6500 specifically produces less noise in the mid-to-high portions of the sensitivity range using this new LSI chip and code. The screen resolution at 921k-dots remains the same as its predecessor but gains a touchscreen allowing you to change your focus point quick and easy, a really useful tool when capturing video.
Sony has completely changed the buffer of the A6500, providing a significant increase in how well the camera performs. This advancement in the buffer gives the camera the ability to capture 307 full-size JPEG files or 107 raws, all at an 11fps burst rate. The a6500 by Sony is distinctly the first Sony APS-C camera including 5-axis in-body image stabilization, the same used with Sony's second-generation Alpha 7 series of cameras. This is good news as this not only works with Sony's non-stabilized optics but can be used in union with Sony's OSS stabilized lenses.
Build and Handling

The Sony Alpha a6500 has been designed with a deeper grip compared to the previous model, allowing a firmer hold of the camera and also another change from the a6300 is the addition of another function button, now positioned between the shutter button and the mode dial. Due to a relatively fresh design, the A6500 has both a built-in flash and a multi-interface shoe accompanied by an electronic viewfinder. A command dial and second dial to alter the shooting mode are also fixed on this part of the camera. These dials such as the ones used on the a6300 use Sony tried and tested method of well-marked buttons to make menu navigation and image scrutiny as easy as ever.
The display touchscreen moves easily away from the back of the camera but is stiff and rigid enabling it to remain in the position that it has been adjusted to. Touchscreen control is a feature of the Sony a6500 but is a little disappointing, changing the focus point while taking photos and videos works really well and you are able to use the touchpad to change your focusing point while looking through the viewfinder. These are enabled through a tap touch working really well, but the swiping of different images and pinch to zoom are lacking The extensive menu system has 35 separate screens, thankfully color-coded making it easier to navigate and find what you are looking for.
The exterior of the A6500 camera is a half-plastic, half-metal design built around a magnesium frame, a familiar look to the a6300, while components such as the power switch, battery hatch and controls are all plastic.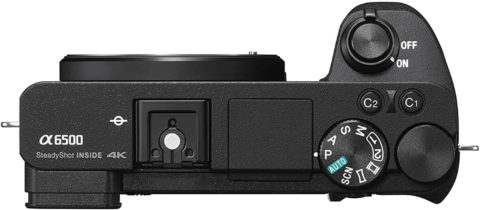 Performance
Battery life isn't the best on the A6500. Good for 350 shots, you will need some spare battery packs, especially if you are capturing 4K Ultra HD movies, as this will drain the camera at a speed of 1% per minute of video.
The A6500 is extremely fast due to the processing speeds being advanced over the previous A6300. This mirrorless digital camera has the same processing engine used in the Alpha A99 II which enables the A6500 a burst shooting buffer up to 307 JPEGs when shooting at 8fps. When shooting at 11fps this camera will capture 200 JPEGs in a single push of a button or around 107 raws.
There are lots of different white balance modes that come preset into the A6500 with three custom settings that you can play with to get the perfect tint and color temperature. Multi-zone metering means this camera won't have any problems with tricky lighting, metering perfectly on the dot without overexposure or underexposure. The white balance is faster than that of previous models, but definitely has room for some improvement in this area.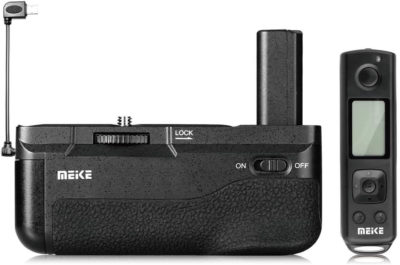 Image Quality

Sony's 24.2MP APS-C Exmor CMOS sensor achieves excellent performance in the A6300, so there is no shock that it has also been used in the A6500. For still photography, the image quality that the Sony a6500 can produce is outstanding. JPEG images straight out of the camera are very high quality, with captured shots showing amazing levels of contrast and sharpness, with the A6500's DRO system working to slightly raise up shadowed areas, to make images more fitting for immediate employment.
With the use of Sony's excellent Sony E 16-70mm f/4 Carl Zeiss Vario-Tessar T* ZA OSS zoom lens, the quality of the image is taken to the next level. The detail in raw files is very impressive, while the dynamic range boasted in the camera is not disappointing at all. It's feasible to brighten the image to rescue shadow detail without having any unwanted noise ruining the shot.
As in previous models, image noise is controlled extremely well regarding the sensitivity range when shooting JPEG images and captured shots are perfectly usable even at the higher ISO6400 settings. We do advise using the cameras Low noise reduction setting as the Normal noise reduction setting seems to be a bit too much in what it is trying to achieve in its procedure to high-ISO images.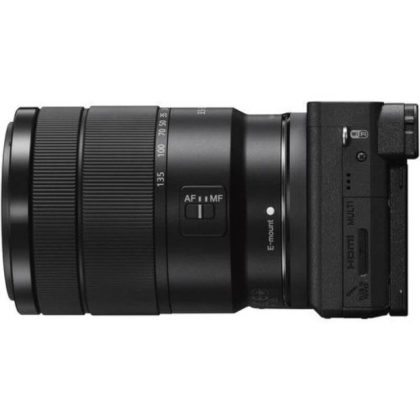 Verdict

Despite our qualms about the smaller more intricate controls and large menu system, no other camera compares to the Sony A6500 in its category. Still being an affordable choice, the Sony Alpha a6500 keeps up surprisingly well with many higher-end DSLRs and mirrorless cameras for sports photography and if you want to get more serious about your video, you will be hard-pressed to find a better option.
The Sony A6500 may only have five new features, but they come together to make a faster and more sturdy camera than the previous A6300. If you have been longing for an APS-C Sony with basically the same abilities as the brand's full-frame A7 Mark II, this is the camera for you.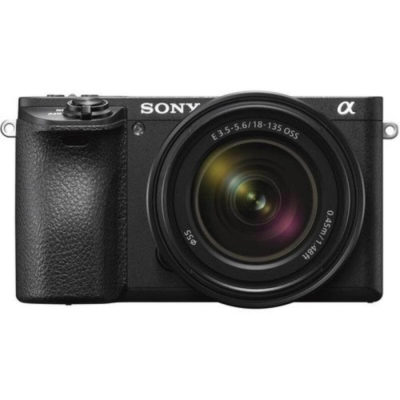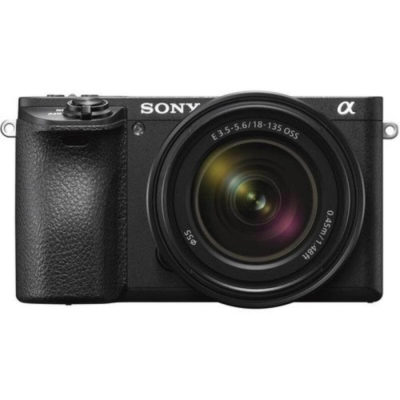 Last update on 2023-10-05 / Affiliate links / Images from Amazon Product Advertising API