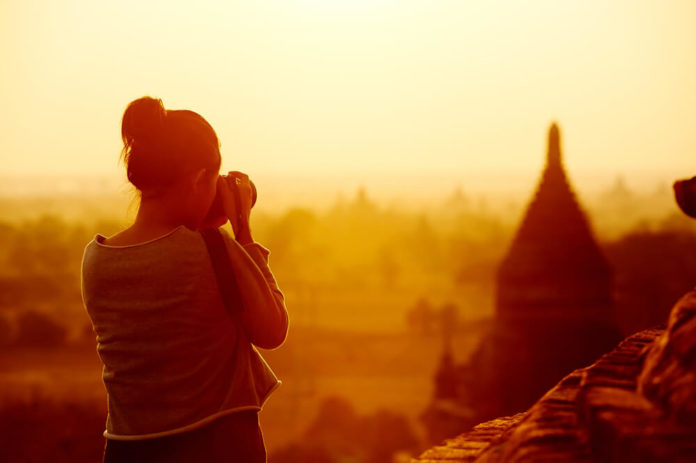 Whether you're a seasoned traveler or, about to embark on your first travel adventure, one thing you'll want to prioritize packing is a quality travel camera. This accessory is very much your travel companion, you'll want to be able to take the gadget everywhere and snap photos of memories on the go. With this said, there are a few specific features you should look out for. From its portability to image quality, we've put together a handy list of considerations to make for you to keep in mind when choosing the best camera for travel photography:
Portability – no traveler wants to be carrying around a heavy camera. It's important to ensure your new camera is portable and isn't going to cause any issues weight-wise. While most modern cameras are lightweight, some are heavier than others. Be sure to research this aspect of the camera before settling on a model. You'll want a camera that you can easily pack into a carry bag and one that isn't going too add extra bulk to your luggage. Leave the tripods and lenses at home, go for an all-in-one camera that is going to tick all the boxes.
Budget – Cameras can be expensive gadgets, for this reason, you should set yourself a clear budget before setting out to purchase one. There are many different scales when it comes to price. However, it is also possible to find a camera on the cheaper end of the spectrum. Think about how much you'll be using the camera, to begin with. If you wish to start your own travel vlog, for example, it will be beneficial to buy an expensive model with more features. For those that are just looking for simple compact digital travel cameras, there are options for this too.
Zoom Range – Choose a camera that is going to allow you to shoot a wide range of subjects. When traveling you will want to capture images of architectural sites and probably take group photos too. A camera that comes with lenses is going to offer lots of scope for photographing varied subjects and you should also consider the different conditions in which the camera can operate too.
Auto Mode – If you're not a professional photographer then you probably will appreciate an auto mode. This built-in feature will allow you to capture your subjects easily thanks to the camera doing the difficult actions for you that would otherwise need to be done manually. Trying to focus cameras can be a difficult task in itself, add to this changing lenses and you could find yourself wasting your exploration time!
Best Travel Camera
After covering the essentials of what you should be considering when buying cameras for travel, we've compiled a list of reviews below. All of the cameras that have been reviewed have been assessed specifically based on their suitability for travel. However, all of the cameras in our review section can be used outside of traveling too. The abundance of great features and lightweight builds makes them excellent cameras for general hobbyists too. It's time to take a look and be inspired, here are our reviews on the best camera for travel…
1. Olympus OM-D-Mark IV
The Olympus OM-D-Mark III comes out on top as the best mirrorless camera for travel due to its compact size and powerful features. Using the renowned Olympus Micro Four Thirds format, this camera is perfectly portable and boasts a small travel lens that is capable of excellent image quality. Users will be able to capture all subjects clear and concisely, due to easy-to-use twin dial controls. It also comes with in-body 5-axis stabilization and the ability to record 4k video. Add to this awesome art filters that allow you to edit photographs comfortably and you have a perfect travel all-rounder. Be sure to choose the 'EZ pancake lens' when buying this model as it provides a 3x zoom, a fantastic additional feature!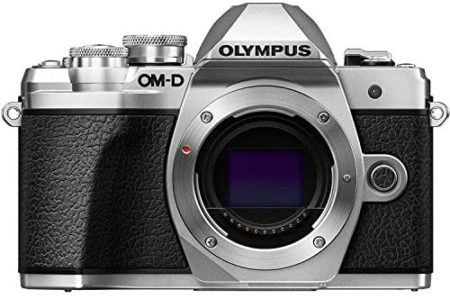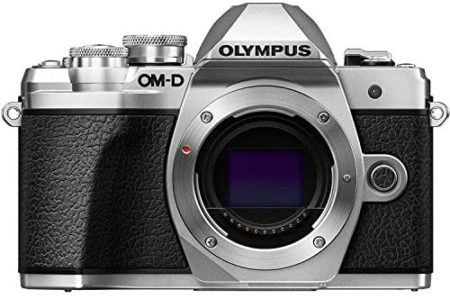 2.

Sony a5100 16-50mm Interchangeable Lens Camera
Speedy, reliable, and with built-in focus, this is one of the best travel cameras for beginners. Enthusiasts will enjoy capturing the sights throughout their travel to an incredibly high standard using the camera's 24MP APS-C sensor. With lens compatibility for all Sony E mount lenses, this camera is very versatile. You'll be able to record full HD video and will benefit from a camera that is compact and stylish, making it a fantastic choice for traveling. This camera also comes at an affordable price tag and outside of its impressive 6fps continuous shooting, it comes in a lightweight body that isn't going to add any extra bulk to your bag.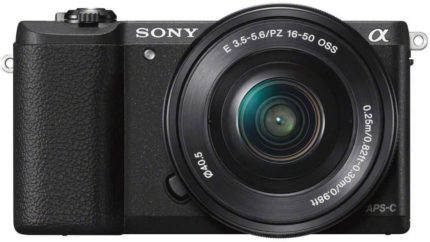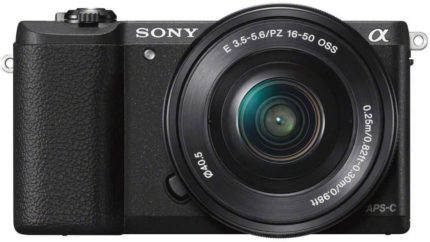 3. Panasonic Lumix 4K
The cool Panasonic Lumix is a camera worth showing off to friends. Making an awesome photography companion, this is the best point and shoot camera for travel out there due to a lengthy list of features and a lightweight body. The lens-mounted control rings allow for a DSLR exposure without the extra bulk and WiFi mobile connectivity reduces the need for fuss in between photography, editing, and uploading. The Panasonic Lumix is probably the best dslr camera for travel in terms of its controls, while this camera is not a traditional DSLR it still has the same functionality. You can use the Panasonic Image App which is perfect for on the go, giving you the ability to share and control features remotely. We love this camera's extensive features which also include an Eye-level electronic viewfinder and a touch-enabled LCD screen.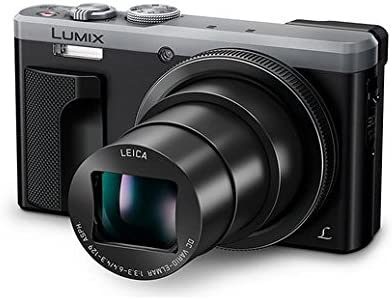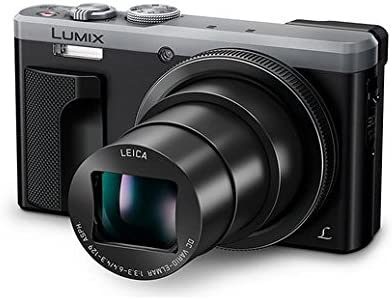 4. Canon PowerShot SX540 
If you want to go all out with everything you'd need for any sort of travel plan, the Canon Powershot SX450 is a fantastic option. In this bundle, you'll find everything you need to help you begin capturing high-quality images and video too. This camera is an exceptional choice for beginners and professionals alike as it's packed full of features. Offering a versatile 50x optical zoom, you'll be able to capture travel highlights with ease, even in motion due to the addition of image stabilization. Rather than buy the camera on its own, with this bundle you'll benefit from the addition of camera accessories that are sure to come in handy when traveling.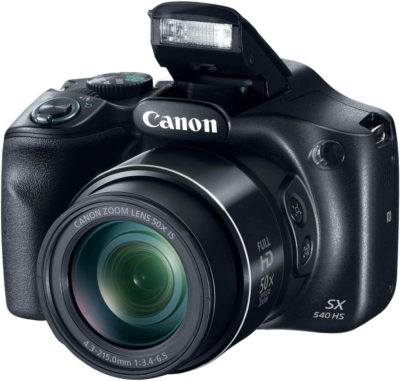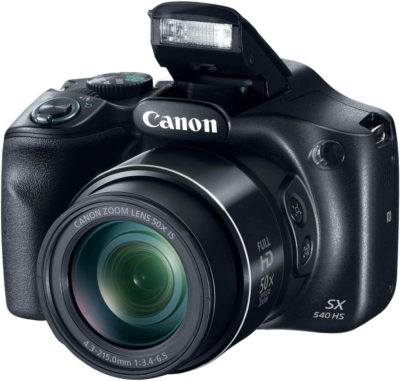 5. Fujifilm X-T200
Fujifilm is one of the most reputable camera brands out there and once again, they present a beautifully designed camera. The X-T200 comes equipped with a vari-angle 3.5 inch LCD touchscreen for full ease allowing you to conveniently navigate through images and control settings. This digital camera provides intuitive control to alter the camera's functionality depending on your preferences and without complexity too. You can adjust background blur, brightness, and film simulation to give the ultimate photography experience. The camera uses an on-sensor phase-detection which gives great focus and allows you to manage imaging environments. You'll be able to take high-quality selfies during your travel as the LCD screen can be flipped out to do this.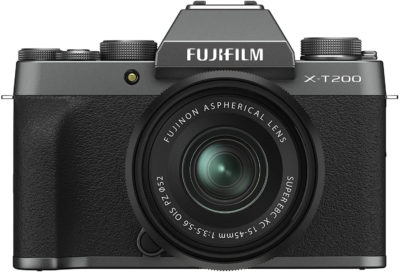 6. Nikon Z6 
If you're seeking a robust mirrorless Nikon travel camera that isn't going to slack on any of the key performance aspects, the Nikon FX is worth considering. The camera is built with a large, full-frame that comes with a Z mount to allow the best optical performance. This model comes with a 24.5MP sensor which promises an impressive pixel count for fantastic image quality. It performs quickly, giving you total ease of use every time and cuts out a lot of fuss found with manual controls. You can capture full 4k HD video as well as slow-motion, to top of its awesome features, the Z6 is fully compatible with all Nikon Z lenses and F mount lenses.
Table could not be displayed.

7. Olympus Tough TG 6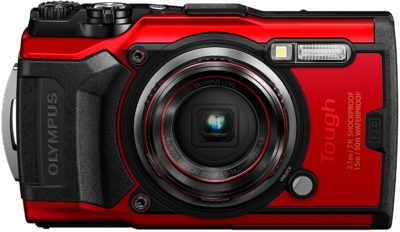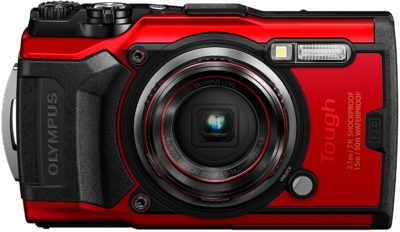 The Olympus Tough TG 6 is worthy of its name.  This compact adventure camera is extremely sturdy and is highly resistant. No matter where your travels take you, you'll have complete peace of mind knowing that this model is dustproof, waterproof, and shockproof up to 7 feet. In addition to its tough build and capability to capture high-resolution images thanks to a f2.0 lens and 8x zoom for a winner all round. We love how rugged this camera is, making it fantastic for those that know they'll be off the beaten path. Its macro system is varied giving you 4 different shooting modes including fantastic magnified shooting too. Use the camera underwater or while hiking mountains, this option is best for those that plan to get adventurous while traveling.
8. Sony Premium Compact F1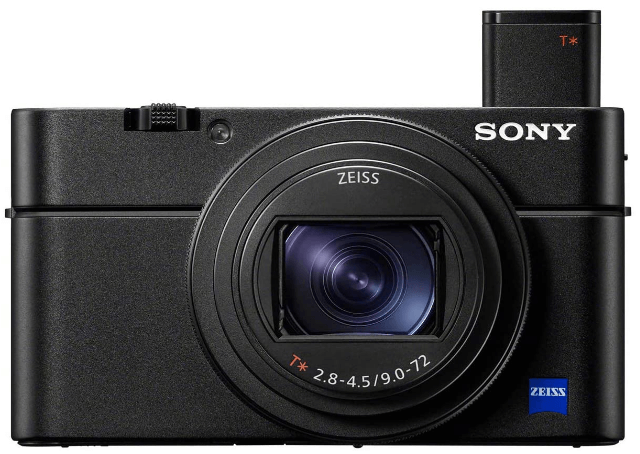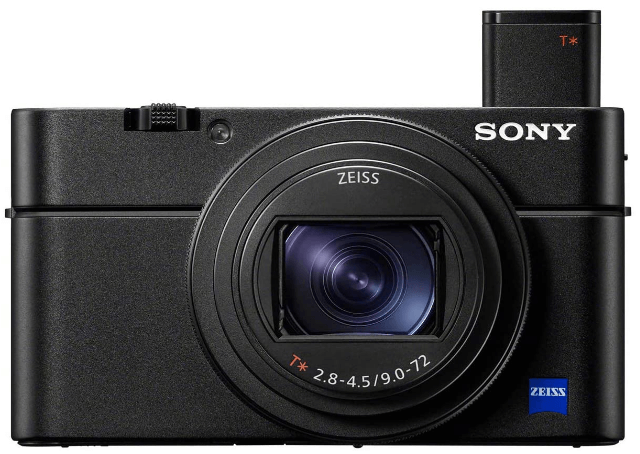 The Sony Premium Compact F1 is undoubtedly the best small camera for travel out there. It features a 209 MP 1 Exmore R CMOS sensor delivering optical 2.9x zoom and continuous shooting up to 10 frames per second. This camera may be petite in size, however, it comes with a big sensor designed to perform. If you're seeking a sturdy lightweight camera, the Sony F1 is certainly up there with the top models. For both beginners and professionals, this camera is a fantastic travel option and it comes with an electronic viewfinder that pops up for complete convenience.
9. Panasonic Lumix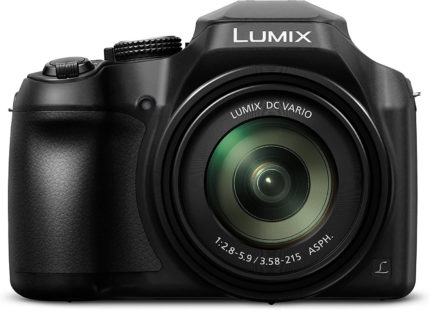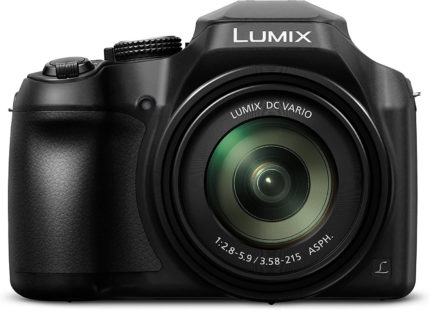 The Panasonic Lumix is one of the most popular point and shoot cameras for travel available and it's not difficult to see why. This affordable model comes in a lightweight yet strong build and has many features that are going to be just what you need while traveling. The 18.1 megapixel MOS sensor comes with 60x zoom giving users the ability to capture faraway scenes with accuracy. The model is designed to be as user friendly as possible and it comes with a high-resolution viewfinder and LCD display making it modern and convenient. You'll be able to capture 4k video on this nifty camera and even photograph in low light thanks to its performance which is designed for nighttime too.
10. Canon Powershot Compact Digital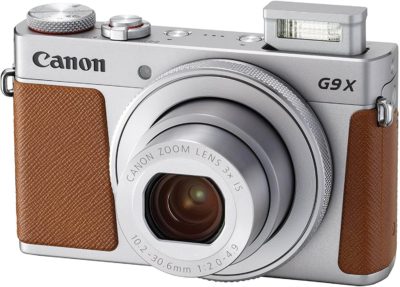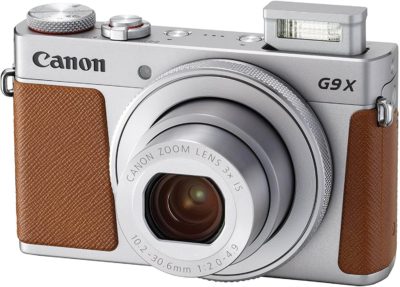 If you're a fan of retro design, you're going to love the look and feel of the Canon Powershot compact digital camera. Built for modern-day life yet taking on a dated aesthetic this camera not only looks fantastic but its a solid choice for a camera. The 20.1 megapixel CMOS sensor will allow you to capture images smoothly and with clarity, even when zooming. The camera also comes with a Digic 7 image processor that is compatible with its predecessors. We love the comfortable feel of this lightweight, slim camera that is small enough to slip into your pocket for on the go making it one of the best compact cameras for travel.
11. Fujifilm X A3 Mirrorless Camera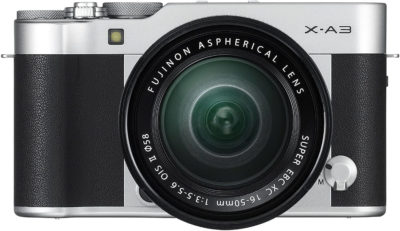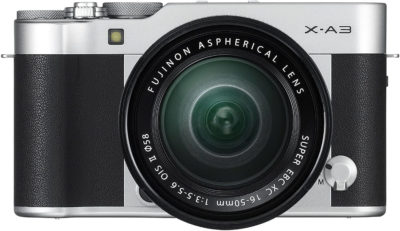 The X A3 mirrorless camera by Fujifilm is sleek and subtle. However, its performance is guaranteed to surprise. Built with a 24.2-megapixel image sensor and autofocus settings, capturing photographs while traveling has never been more convenient. It comes with 5 different mechanisms for self-portraits and much more while its rear LCD and comfortable grip make it extremely pleasant to use. You'll be able to record full HD videos too and benefit from wireless functionality which enables you to shoot remotely using a smartphone or tablet too.
12. Nikon B500 Coolpix Bundle
Table could not be displayed.
The Nikon Coolpix is one of the most popular digital cameras out there thanks to its versatility and how user-friendly it is. A great option for anyone seeking a camera for traveling, the Nikon B500 is a compact camera that is affordable and reliable. This 40x ultra-zoom device is battery powered and captures full-sized photos thanks to a wide range meaning you'll be able to capture subjects with ease in the distance. Its SLR style body is comfortable to hold, robust, and lightweight making it ideal for traveling with. The Nikon B500 Coolpix model is the best budget camera for traveling too, meaning you won't have to spend a huge amount to benefit.
13. Olympus M Zuiko Digital Camera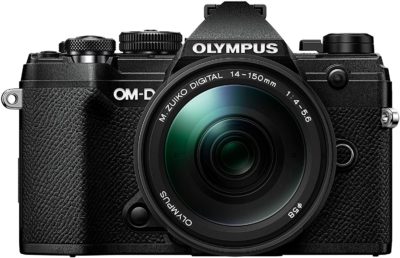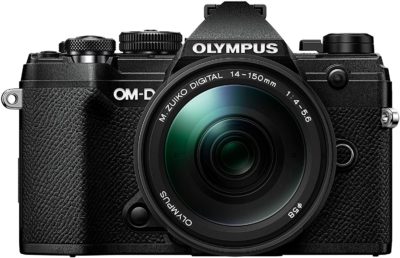 If you're seeking a small travel camera that provides excellent zooming capabilities alongside a light build that is portable enough to take anywhere, this could be the device for you. Featuring a 20MP live MOS sensor, this camera is easy to use for both beginners and professionals, providing fantastic images every time. The Olympus M Zuiko is an excellent all-rounder but it's also a great option for those traveling. It's entirely weather-sealed for total peace of mind and works well in all lighting conditions. You'll enjoy how easy the camera is to use thanks to in-body 5-axis image stabilization and the addition of an LCD viewfinder.
14. Canon Powershot Digital Camera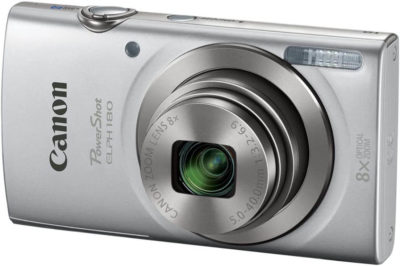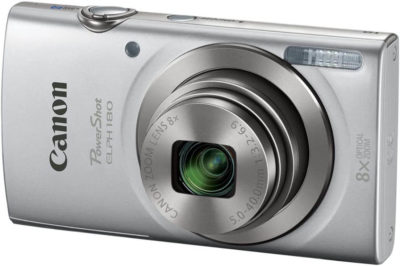 Canon consistently comes out on top for its range of high-tech cameras. The Canon Powershot camera deserves its spot as one of the best cameras for travel photography that is going to perform powerfully, the Powershot could be a perfect match. Equipped with 8x optical zoom thanks to a 24-megapixel APS-C sensor, this camera is ideal for shooting any subject. You can rest assured that image quality is going to be crisp and clear both for landscapes and portraits. The ELPH 180 camera has a 28-224mm lens that also allows fantastic wide-angle photography and HD recording too. This camera is lightweight, portable, modern, and an inexpensive camera for travel.
What Is The Best Travel Camera To Buy?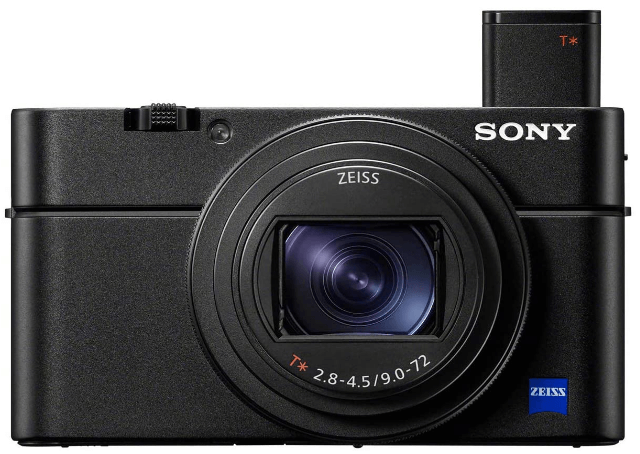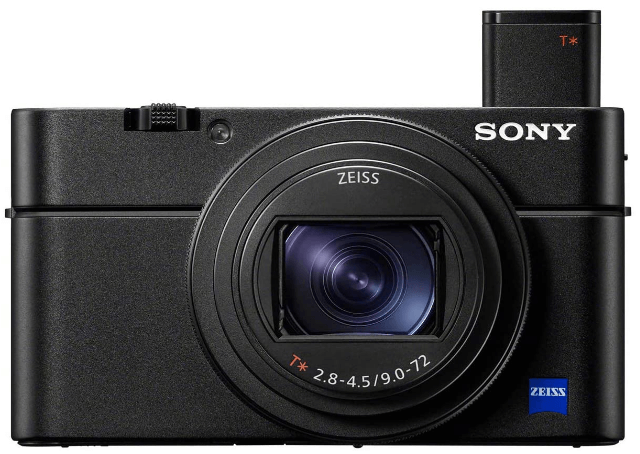 As you can see, there are plenty of exceptional travel cameras out there to choose from. Deciding on which is best for you will depend on a number of factors and considerations, that we've set out clearly before beginning our reviews. Overall, the best travel camera is going to be portable, lightweight, and robust while featuring a powerful travel lens. The Sony Premium Compact F1 came out on top as our personal favorite due to its style and how easy it is to travel with.
What Is The Best Small Camera For Travel?
The best compact camera for travel is the Sony Premium Compact F1, which ticks all of the boxes in terms of build and features. Its mighty 209 MP 1 Exmore R CMOS sensor allows you to photograph with a 2.9x zoom and offers continuous shooting of up to 10 frames a second. This camera's features come in a sturdy and lightweight build too, making it excellent for traveling with. You won't feel any bulk whether carrying the camera around your neck on a strap or if it's packed into your bag.
How To Best Travel With A Camera While Hiking
If you're planning on taking your camera with you hiking, you'll want to ensure its maximum protection. There are numerous things you should consider buying to package your camera for long walks, while traveling. First and foremost, if your camera didn't come with a carry case, you should seek a comfortable one that can be easily worn. You can find specific camera bags or go for a bag with compartments which gives you space to store accessories too, either buy this online or in a store – the choice is yours!
Comfort is going to be your priority when hiking and so you should ensure that your camera travel bag has a quality strap and is made to fit securely. Try on different bags for measure and spend a little extra cash with this. You may also want to look into the materials used for the carry case as some will offer water protection and others won't. If you want to use a camera strap so that you can wear the device around your neck while walking, there are lots of options. As with all products, before buying you should carry out research and read reviews so you have an idea of what is best for your needs.
As a general rule, straps that are thicker and have some sort of padding are going to be the best products in this category. Again, the more you spend the better quality the end product will be.
Last update on 2023-12-06 / Affiliate links / Images from Amazon Product Advertising API