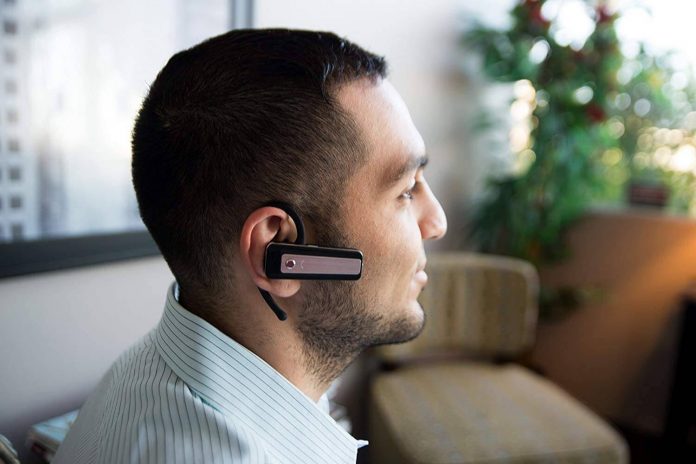 Some of the latest headphones have some awe-inspiring features – be it transparency mode for when you want to have a conversation with those around you or incredible noise cancellation to practically eliminate the sound of an airplane's engine. 
But have you ever seen headphones with a built-in camera? In fact, there is such a gadget, and in this short guide, we'll take you through everything you need to know about headphones with built-in cameras. 
Uses of Camera Headphones
First, why would you need a camera in your headphones? Well, they are expected to be popular amongst YouTubers and vloggers as an alternative to GoPros and other action cams. Some models can live-stream video footage straight to your followers, too. 
Not only can they be used to capture high-quality video footage, but you can also use them like any other Bluetooth headphones to listen to your favorite music. 
Because the camera in these headsets is hidden, they are also ideal for discreet recording. No one has to suspect that you are actually recording footage – these headphones look just like any others. 
Another idea to make discreet recording is through a Powerbank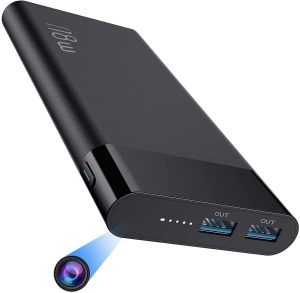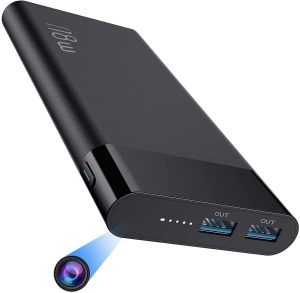 Our Top Headphones with Built-in Camera 
This technology is not yet too popular, so there aren't many options to choose from. Here are a couple that you might be interested in. 
Ugetde Bluetooth Headphones with Hidden Camera
The first headphones with built-in camera we have found is a discreet Bluetooth headset. This model is ideal for use as a spy cam, as the camera lens is tiny and is hidden on the edge of the earpiece. The camera can capture both still images and 1080p HD video footage, complete with crystal-clear audio. 
The device has a good built-in memory, which allows up to one hour of video footage to be saved. If you need to film for longer than this, the headset also supports TF cards, up to 32GB. The headset is comfortable to wear for long periods, as it is nice and lightweight, fitting over just one ear. 
This is a good choice for shooting first-person POV footage of your adventures and activities as well as for secret recording. The hook which holds it in place around the ear is designed to be anti-shake, so your final footage will be high quality.
Another model that is packed full of awesome features is the Soundsight camera headphones. The over-ear design offers full noise cancellation, so you can use them to enjoy your favorite music in all its glory. They also have voice control and a reasonable battery life of four hours with all the features (including the camera) running. 
In terms of the camera, it can capture 720p video footage and 1080p still image. Six microphones in the headphones ensure you can also capture every word that is said. It's easy to start recording with these headphones; just push the button on the side. 
Live streaming is also possible with the Soundsight headphones. This is in slightly lower quality, at 640p, but is still a pretty cool, unique feature. 
Android and iOS apps are available if you want to pair of the latest headphones with a smartphone. The app allows you to edit the video footage shot with the headphones by adding music and filters. As a results footage shot with the Soundsights will be automatically saved to your phone's camera roll so you can instantly share it with friends, family, and followers. 
Conclusion
While not all headphones have cameras and more often that not market tends to separate these 2 as unique products, wireless headphones for tv use being one and cameras for photography being another, however, sometimes combining them is possible and useful in certain circumstances, although uncommon.
Last update on 2023-10-05 / Affiliate links / Images from Amazon Product Advertising API