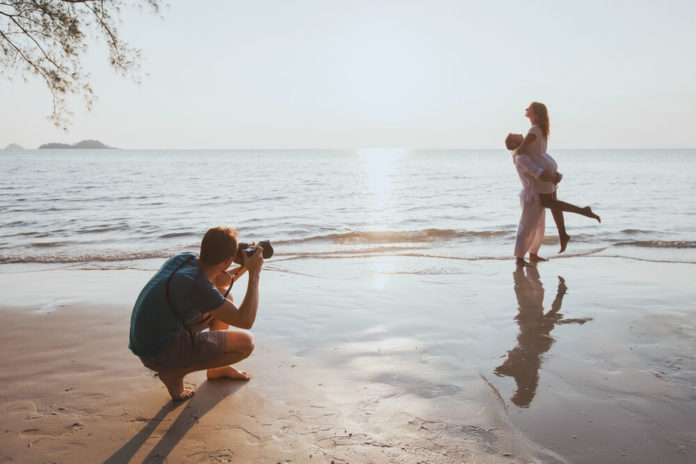 Modern everyday life has led to us needing things on the go. Smartphones, laptops and cameras have all developed in both capabilities and design since their chunkier days. This type of camera offers a great alternative for those who don't want to invest in an expensive mobile phone but still want to have the ability to capture photos easily. There are so many options out there however, it can be difficult to know where to begin and, what features to look out for. Whether you're shopping for a good point and shoot cam on a budget or want to spend a little extra, we've included lots of products below to select from.
Wondering what features make the best camera in this category? The truth is that many photographers whether novice or professional will have a completely independent opinion on this. Some favour bigger lenses for zooming in on subject matters while others look out for features such as full-frame sensors. Here are just a few of the features you should be mindful of when selecting your new point-shoot camera:
Sensor size – Sensor size really affects photo quality. The larger the sensor on a camera the greater the surface area meaning that better image quality can be achieved overall.
Video recording – A lot of point shoot camera reviews will mention the camera's video recording abilities. For those looking for a camera that can record footage keep an eye out for this feature. Even some of the cheaper cams in this category allow the user to record footage in 4K.
Zoom range – Again, the zoom range will impact the quality of the photographs that you can capture. For those looking for more of a professional gadget that you can snap some really good photos with, zoom range really matters.
The best pocket cameras can be as light as a mobile phone while offering a far superior image quality. Long gone are the days of cheap compact cams, instead, there is a range of sophisticated cameras to choose from. Whether you're looking to introduce yourself to this type of portable camera or want an alternative to a phone camera, you'll find plenty of inspiration below.
We've compiled a list of the top 10 digital cameras in this popular category taking budgets, features and design aspects all into consideration.
10 Best Point and Shoot Cameras
1. Sony RX100 Mark VII
Consistently reviewed as the best point-and-shoot camera 2019, the Sony RX100 Mark IV certainly packs a punch when it comes to features. While on the higher end of the budget scale, this gadget includes an intelligent viewfinder and has a long lens for extra detailed shots. The camera features a 1in type sensor, a 24-200m lens, 3-in-1 touching tilt screen and video recording at 4k. A simply stunning piece of photography engineering, this camera is renowned for its incredible burst speed making it a firm favorite amongst professionals. As the 7th model in the RX100 series, this camera really does tick all the boxes when it comes to packing features into a compact design. While its petite size makes it great for portability, it may require some getting used to for handling. Without a doubt, the Sony RX100 Mark IV is one of the top cameras out there in this category however, it is best suited for those with more cash to splash.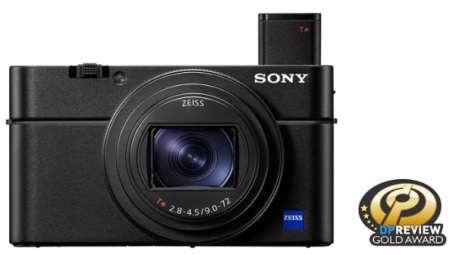 2. Leica Q (Typ 116)
Again, a camera for those on a bigger budget, however, the Leica Q is certainly worth the buck. Contemporary, bold and featuring a simply beautiful sensor and lens combo, this digital camera really deserves its spot amongst the best. Featuring a full-frame sensor for sublime photograph quality, a 28mm lens, a 3 inch fixed touchscreen, continuous shooting speed of 10fps and full HD video capture capability, this pocket-sized camera is really a treat. Blending classic design with modern touches of genius, this camera's autofocus and built-in WiFi really make it stand out. Users can easily capture high-quality images thanks to the 4MP full-frame sensor, something that is not usually present in such a compact cam. The fixed 28mm lens may not suit the needs of those who require a little more zoom, however, the rest of the Leica Q's features certainly make it one of the best small cameras you'll find.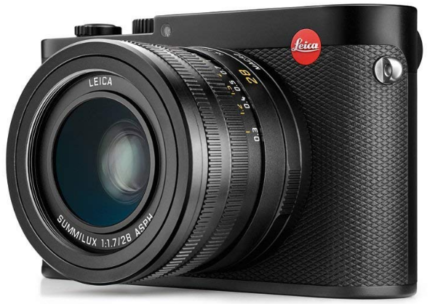 3. Nikon Coolpix P1000
The Nikon Coolpix P1000 is a bulky camera but worth it for the zoom feature. Offering an extensive zoom range and video recording, this 4k camera is the ultimate pocket gadget for photographers. Boasting a lens with the equivalent focal range of 24-300mm, the Coolpix is capable of even picking up the details of the moon (you'll see videos of this on YouTube!). The high-resolution electronic viewfinder and tilting LCD screen located on the pocket camera's rear makes this camera modern and efficient to use all round. While this camera is heavier than other comparable products, the impressive amount of tech packed into its design will have you glad you invested. As one of the best point/shoot cameras out there and, with unrivalled reviews, there is a lot of benefits that come with this Nikon gadget.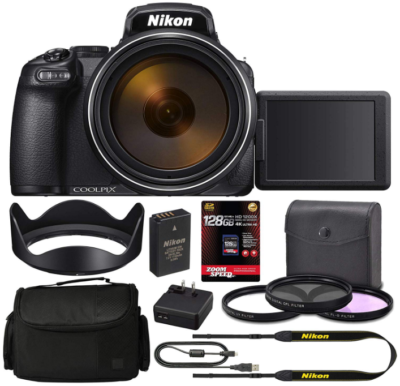 4. Panasonic Lumix ZS200 / TZ200
For those that are seeking a stylish design paired with all the modern features you'd expect from a digital camera, the Panasonic Lumix is a great choice. Its clever multi-aspect sensor makes photography easier than ever. Users can simply switch the dial on the lens for varied image taking when needed. Able to capture 4k video, this camera also boasts a touchscreen and a continuous shooting speed of 11fps. For those that have waited for the follow up to the Panasonic original LX100, this sleek camera with its solid metal body, led controls and sharp optic on the front is impressive in plenty of ways. Without a doubt, the Panasonic Lumix ZS200 is one of the best-advanced cameras and it has certainly been worth the 4-year wait for its release.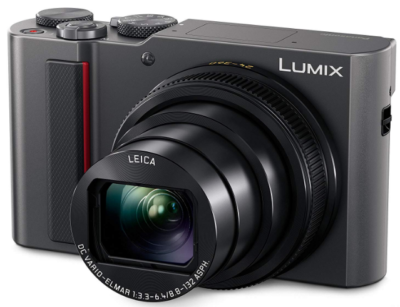 5. Sony Cyber-shot RX100 VII
Boasting amazing performance and crisp image quality, the Sony Cyber-Shot is excellent for pros on the go. It's no wonder this Sony model consistently makes it into the list of the best cams in this category. Much like its predecessor, this model features a 20-megapixel, 1-inch sensor and has 8x zoom capability which gives an equivalent focal length of 24-200mm and an aperture range of f/2.8 – f/4. This small camera also looks great too as it merges the styling of both old and new. On par with some of DSLRs and mirrorless systems, the Sony Cyber-Shot is one of the best small digital cameras you can get your hands on.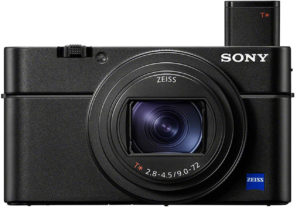 6. Fujifilm X100F
This retro camera is one for the trendsetters and delivers quality results too. Featuring a 35mm lens a max burst speed of 8fps, you'll be surprised at just how this cleve little camera delivers detailed images. Perfect for professionals and enthusiasts, this well-established product deserves its spot amongst the best. The camera also features a hybrid optical/electronic viewfinder making it easy and convenient to use. For those that want to experiment with creation, the Film Simulation modes give plenty of options to apply effects for personalization. While this camera sits at a mid-range budget for the category its placed in, it's worth every dollar. Those who opt for this little model will have a delight capturing photos on the go and will find endless inspiration through its range of nifty features.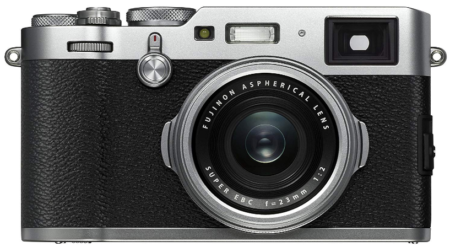 7. Panasonic LX100 II
At the cheaper end of this camera category, the wonderful Panasonic LX100 II doesn't skimp on features. The compact cam boasts a clever multi-aspect sensor, a 24-75mm lens, can shoot video at 4k and has a continuous shooting speed of 11fps. And, what's more, is that the camera's appearance ticks all the boxes when it comes to a contemporary and stylish design too. Great for photography enthusiasts, the gadget's large sensor and switchable aspect ratios make it a doddle to use. As one of the best pocket cameras available, you won't be disappointed with the range of image capturing capabilities packed into this petite design. We're certainly a fan of what is again another reputable and solid Panasonic camera.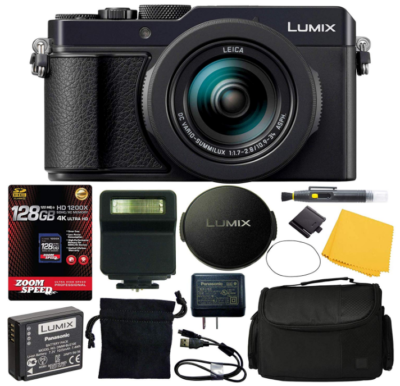 8. Ricoh GR III
Retro aesthetic fans assemble! Excellent for travelers wanting to capture inspiration on the go, the image quality delivered from this gadget is akin to some DSLRs. The GR series may not be the most popular point-and-shoot camera range out there, but those that are fans stay loyal and it's no surprise why as the gadgets are packed with all the mainstream features you'd expect. A touchscreen ticks the box when it comes to navigating through images with ease, while fast phase-detection autofocus and 5-axis image stabilization all add to the smooth photographing experience. The camera's 24-megapixel APS-C Sensor is far larger than some comparable products in this list which means sublime image quality in a pocketable form.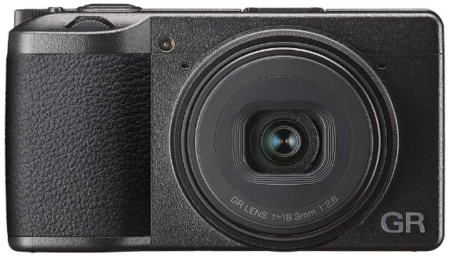 9. Canon PowerShot G9 X Mark II
Fantastic for casual photographers, the Canon PowerShot is affordable and provides excellent image quality. Thanks to its 20MP, the 1-inch-type sensor is able to capture high-quality photographs making it one of the best canon point and shoots available. While this little product may not have the speediest burst rate, it still delivers on what you'd expect from a camera small enough to fit in your pocket. This product is an ideal choice for those that want to advance their photography skills before investing in a more complex DSLR for example. Canon has built a sound reputation for their cameras over the years and the brand is definitely worth considering if you're seeking a small digital camera that will give you the freedom to capture on the go.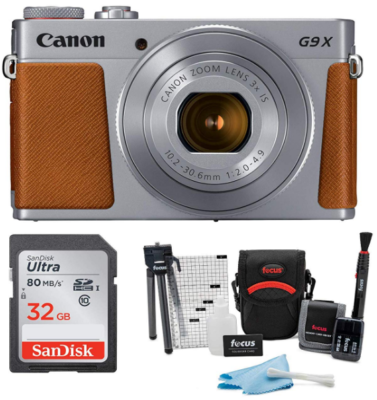 10. Fujifilm XP140
What does the Fujifilm XP140 not feature? From a waterproof design to creative effects to get the imaginative flow going, this nifty eye-catching cam is a bargain! The compact cam comes with a 28-140mm lens, a max video resolution of 4K and an impressive super zoom lens. Its solid body is virtually unbreakable as it's practically able to handle any sort of conditions. Outside of its tough build, this little camera is able to capture high-quality images across a wide range of lighting conditions too and, it can even film UHD 4k video for an extra surprise. Easy to pick up and use and with a helpful scene recognition mode, the Fujifilm XP140 is a great introductory camera to anyone looking for the best small cameras they can tuck into a pocket or bag.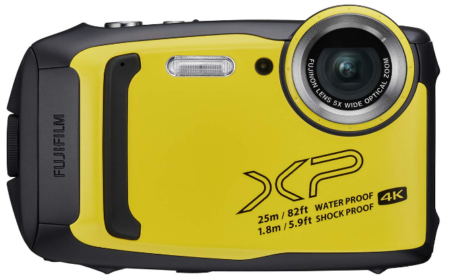 What Is The Best Small Camera? 
When it comes to selecting the 'best' digital camera, there is no product that can be truly ranked as no.1. Like most products, each will come with their own reviews and, there is always a matter of opinion for cameras. Some professional photographers may find some cameras incredibly difficult to use or basic in terms of features, while beginners may favour this. When deciding on the best camera for your needs it is always sensible to make a list of features that you want from your new product. This will not only help you to shop wisely but make it easier to communicate exactly what you're looking for when you go to a store to make a decision on which camera to buy. The list above contains some of the best-reviewed small cameras available to buy both online and in stores, taking into consideration all types of budgets.
The best point-and-shoot camera for travel
When it comes to finding a compact camera suitable for travel, there are plenty of options to choose from. From the above list, the Ricoh GR III is popular amongst globe trotters not just for its nifty set of features but its affordable price and retro design. The Fujifilm XP140 is also a firm favorite for its impressive ability to work effectively under almost any weather conditions. Its waterproof design is great for boat excursions, beaches and more while its durable body provides the peace of mind needed when travelling. Both of these options offer excellent image quality with zooming capability so that travel photographers can get as close to their subject matter as they want.
What is a point and shoot camera? 
Perhaps you've stumbled upon this article completely accidentally and you want to learn more about this type of camera. These type of cameras are easy to use and great for beginners, though plenty of professionals use them too! With this type of pocket camera, you'll simply need to press the shutter button to snap up a photo. The compact devices are great for on the go and provide some of the features of DSLRs in a far smaller package and at a lower price tag too. While some will have zoom lenses, others have fixed focal lenses. Unlike DSLRs lenses aren't removable and remain intact, this is why it's important to consider lens range when buying. This type of camera is one of the most popular and is used for both professional photography as well as amongst hobbyists. There are lots of benefits to owning a digital camera – from its portability to the range of cool designs, consider equipping yourself with one if you're eager to brush up on your skills.