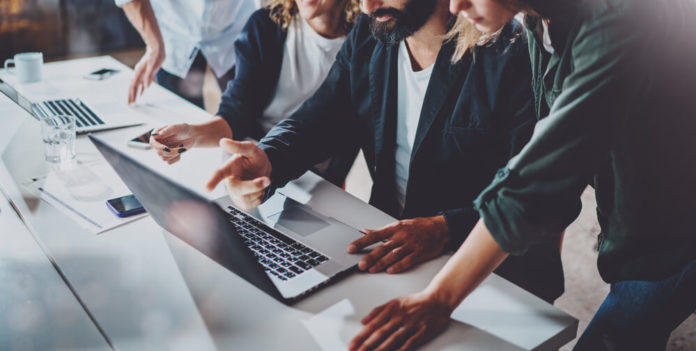 Are you a videographer or YouTuber looking for the best video editing laptop? You have come to the right place, as here we have picked out ten of them, and have also compiled some handy tips and advice to help you find the laptop which is best suited to your needs.
Choosing the best computer for editing is not a decision to be taken lightly – they tend to be quite pricey and must have all the correct features and functions to ensure they are fit for purpose. That's why we've created this guide packed full of advice to enable you to pick from the best on the market today.
So, whether you are making YouTube videos and looking to get more serious about it, or are making a short film, we have something here to suit all needs and budgets. First, let's take a look at some features your new laptop should have to make it well-suited for editing videos.
What to Look for in a good Laptop for Video Editing?
For this purpose, laptops need to meet certain standards to ensure they can handle the large file sizes and multiple layers of video and audio. Every user has different needs, but there are some general features to look out for to ensure the laptop can be used for its intended purposes. Here are a few factors to look at when making a decision:
Video software
First, think about which is your preferred software to use. This will probably determine which OS you should choose.
RAM
The higher the RAM, the better in the case of laptops which will be used for editing video. Choose at least 8GB, but more is better if it's within your budget. Laptops with less than 8GB RAM won't be able to cope with the demands of editing.
Processor
Look for a laptop with a multi-core processor, with Intel i5 or above. Again, if you can afford to do so, choose one with i7 or even better, i9. The later the model of processor, the faster and more powerful the laptop will be. You'll also get increased graphics performance with Intel i7 or above.
Screen 
You'll want to choose a laptop with a decent screen size, so you can clearly see the detail in your videos. The bigger the screen, the more comfortable you will be when working. Of course, high resolution is also important. If you're only going to be using the laptop screen, ensure it offers true color representation. It's also crucial to use a high-performance mode rather than a battery saving mode to ensure the display is fully-functioning. Do also look for the ability to connect other screens, as this can make your working time more efficient when at a desk.
Storage
The final thing to look at is the storage on the laptop. Longer video files can be quite large, so you'll need to make sure there is sufficient internal memory to store them all.
10 Best Laptops for Video Editing
We will now present our pick of the top ten laptops which can be successfully used for editing videos. We've chosen from a range of the top brands, so you can be sure to find one you will love.
1. Asus ZenBook Pro 15
Table could not be displayed.
First in our list of good editing laptops we have the excellent ZenBook Pro 15 from Asus. It has the latest Intel Core i9 processor, 32 GB RAM, and 1TB storage. It has a 15.6-inch, 4K display, so videos can be viewed in the same high-quality they were originally shot in. Also, the display is designed with a thinner bezel to give a higher screen-to-bezel ratio.
This laptop is equipped with a fast-charging Li-Polymer battery, which can reach over halfway charged in under 50 minutes. It uses Windows 10 Professional, with fingerprint recognition for secure login. The laptop weighs 4.2 pounds, has a sleek all-aluminum body and a dual-fan to keep everything cool when working.
2. HP EliteBook 1050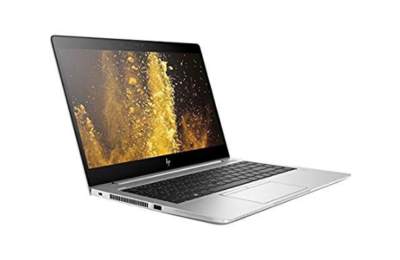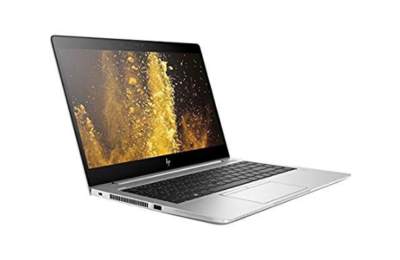 Next up we have the HP EliteBook 1050, which is fitted with an Intel i5 processor, 15.6-inch widescreen display, and 8GB RAM. It could be the best laptop for video editing under $1000 in terms of features, and it also has a HD webcam, making it ideal for keeping in touch with family, friends or clients.
This laptop runs on Windows 10 Pro and has a 256GB hard disk. The weight of the laptop is 4.54 pounds, and it has an impressive average battery life of 16 hours. The laptop has a slim and stylish design, but still packs plenty of power.
3. HP Spectre x360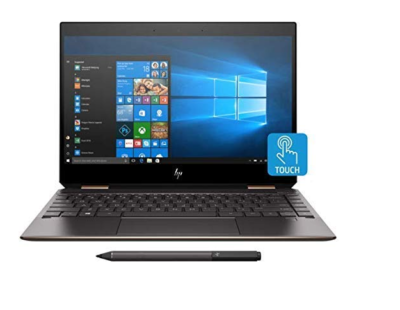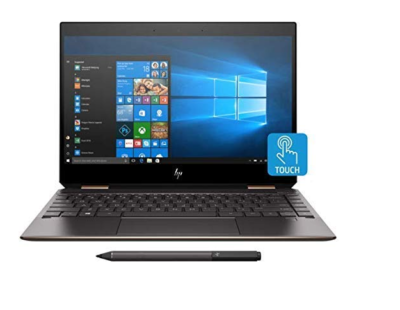 Our next best editing laptop is another HP model, this time it's the Spectre x360. This laptop has a 4K Ultra HD touchscreen display, 16GB RAM, 1TB SSD, and Intel Core i7. It also comes with a HP stylus for use on the touchscreen. The display measures 15.6 inches and has anti-glare backlighting to ensure it's easy to see in all different lighting conditions.
The full-sized keyboard is backlit, and you can also find quad speakers on this laptop for excellent sound quality when playing back the videos. This laptop comes in at just under 5 pounds, which is fairly typical of a laptop of this size.
4. Alienware Area 51M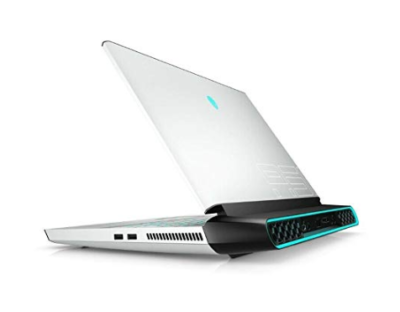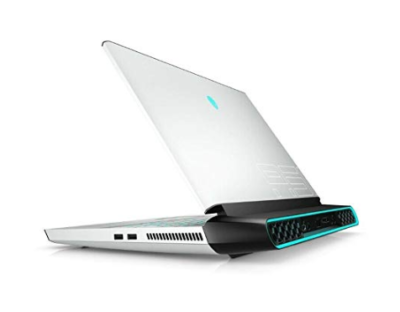 The Area 51M from Alienware has the 9th Generation Intel Core i7, with 12MB cache, 4.9GHz and turbo boost for maximum speed. It has a large 17.3-inch Full HD display with eye-tracking technology and anti-glare. The Area 51M uses the Windows 10 Home operating system. It also has a HD camera with dual-array microphones for optimal sound quality.
It's a good laptop for editing because it has 16GB RAM, making it perfect for multi-tasking. For connectivity, this laptop has Bluetooth 5.0, and it also has a lithium-ion 90Wh battery. This is a lot heavier than our other picks above, at 8.54 pounds.
5. MSI GS65 Stealth-006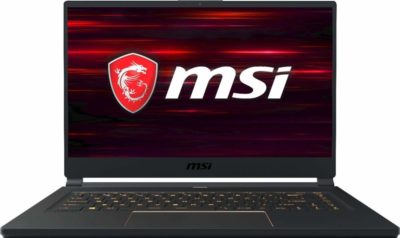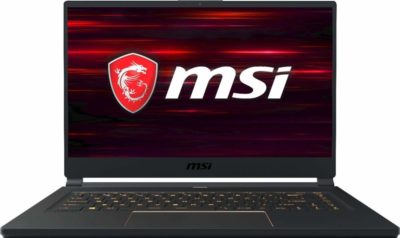 If you are going to do some editing on the go, this gaming laptop from MSI is an excellent choice, for many reasons. It has a full-HD, wide-angle 15.6-inch display, which is also anti-glare for easy viewing even in harsh lighting conditions. The processor on this laptop is the Intel i7 8th generation, which gives a 10% higher performance than previous generations. The MSI also has the NVIDIA GeForce graphics card. It has an excellent 16GB of RAM and 512GB SSD for storage. The laptop performs really well when running demanding programs – its specs should be sufficient for the majority of users.
Despite the high specs of this laptop, it is surprisingly thin and light, coming in at around 4 pounds. So, it's great for those who need to travel or move around with it frequently. There are four USB 3.0 ports for connectivity, and the battery life typically lasts for around 4 hours before recharging will be necessary. Aesthetically, the laptop doesn't have a lot of space wasted around the screen, so it appears sleeker.
6. Microsoft Surface Book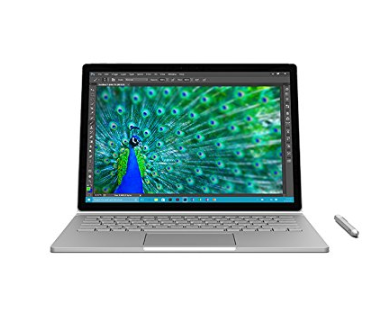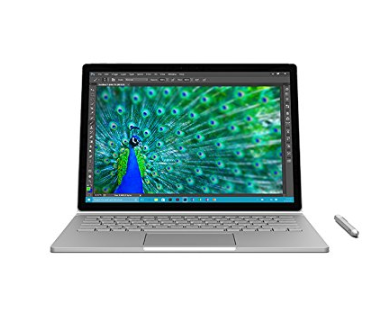 Next up we have perhaps the best Windows laptop for all types of video editing, the Surface Book. It has a touchscreen and comes with a stylus, the Surface Pen, to make using the touchscreen easier. The screen can also be detached for convenience and ease of use if required. There are different levels of specs to choose between, but for this type of use, the highest-spec model is the most preferable. It comes with a whopping 1TB storage, 16GB RAM, 6th generation Core i7 from Intel and NVIDIA GeForce GTX graphics card.
There are many options for connecting external devices to the Surface Book – there's an SD card reader, 2 USB 3.0 ports, a Mini Display Port, Surface Connect ports and a headphone jack too. It also has Bluetooth 4.0 and runs on the Windows 10 Professional 64-bit Operating System. The display on the Surface laptop is 13.5 inches and has a resolution of 3000 x 2000. It gives true colors and little glare, so you can view your videos in stunning resolution.
7. Lenovo ThinkPad P71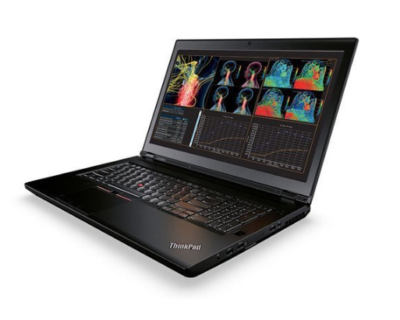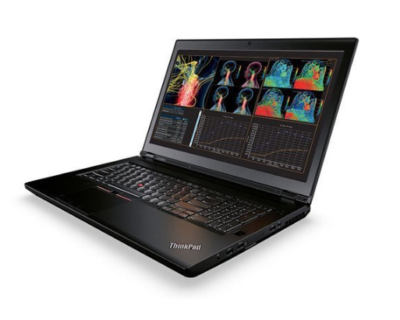 Next up we have the ThinkPad P71 from Lenovo.  It has loads of different options to choose from, so you can choose the features and functions which are crucial to you. You can choose from 8GB to 32GB RAM and various storage options from 500GB to 2TB HDD and up to 1TB SSD. So, this laptop offers options for all needs and all budgets.
The ThinkPad has a large, 17.3-inch display, as well as a backlit keyboard with a number pad. There's also a fingerprint reader for added security. All models of this laptop come with Intel 7th generation i7 processor, 2.80GHz. The graphics card on the ThinkPad P71 is the NVIDIA Quadro M620M. Windows 10 Pro 64 is the operating system that comes as standard with this laptop. The laptop weighs in at 7.3 pounds and has dual integrated speakers and microphones. It also has various media card slots such as SDXC and MMC.
8. ASUS VivoBook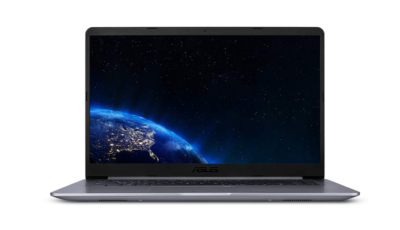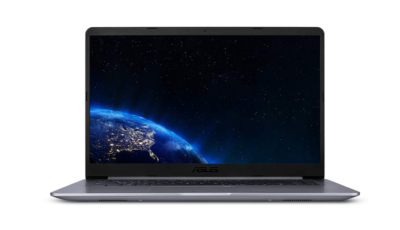 The VivoBook from ASUS has some great features for its very reasonable price tag. To start, the 15.6-inch Full HD WideView display, which is also anti-glare. Moreover, the display has a 0.3-inch NanoEdge bezel, so there's a greater screen-to-body ratio. Despite the nicely-sized display, the laptop only weighs 3.7 pounds, making it one of the lighter options in our reviews. Also, it's less than an inch thick, making it one of the most portable options we've picked out.
Inside the laptop, you can find 16GB RAM, a 256GB SSD, and an AMD Quad-Core processor up to 3.6GHz. So, there's plenty of storage for large video files, as well as enough power for successful and smooth multitasking. This laptop runs on Windows 10, and has multiple connection options such as USB 3.1 and HDMI. It boots up fast too, so you can start working in a matter of seconds.
9. Dell XPS 15
Table could not be displayed.
Our next pick is from Dell, the XPS 15. Inside, it has the 9th Generation Intel Core i7, with 12M Cache and up to 4.5GHz. It has a huge 32GB RAM as well as 1TB SSD. So, it can comfortably handle multitasking with CPU-heavy tasks. There's also plenty of internal storage for all kinds of files. The XPS has a stunning 4K OLED display with InfinityEdge – a very thin bezel for maximizing the screen size. The screen is also anti-reflective.
Windows 10 Home 64-Bit is the OS used on this laptop. It also comes with a backlit keyboard and a fingerprint reader. The XPS 15 weighs in at around 6.25 pounds, so it's not too heavy, yet not the lightest option either.
10. Apple MacBook Pro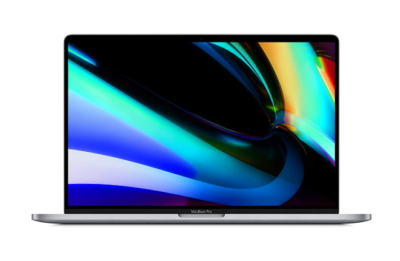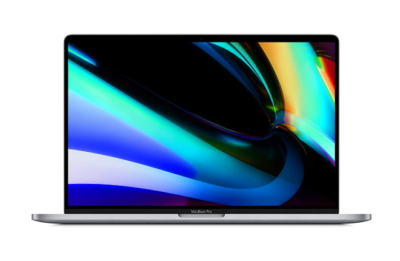 Finally, we present the best Mac for video editing, the latest MacBook Pro. It's one of the priciest models on our list, but it is packed full of top-of-the-range features and is certainly the one to choose if you will be using Apple editing software. You can choose between Intel Core i7 or i9, and a storage capacity of either 512GB or 1TB. We recommend going for the i9 option if your budget allows for it.
The display on this MacBook is stunning – it measures 16 inches and has True Tone technology to accurately show colors. To easily access this MacBook, there's a Touch Bar and Touch ID. You can clearly hear the sound on your videos in excellent quality, thanks to the six-speaker system on the MacBook. For graphics, you can find the AMD Radeon Pro 5500M installed in this laptop. This model offers more than double the performance of a quad-core MacBook Pro, so it can easily handle multiple layers of video and audio.
What Is the Best Laptop for Video Editing?
After looking at 10 of the best on offer, it's time to decide which takes the spot as the best video editing computer overall. After careful consideration, the ASUS ZenBook is awarded with our top spot in this case. It has all the top-of-the-range features needed by someone who is serious about videography and editing. You can even make shortcuts to your favorite apps with the mouse pad so it's quick and easy to access any software you need to use often. The 4K touch display is ideal for viewing video content, and the screen is also touch-enabled.
Table could not be displayed.
Best Budget Pick
If you don't have a lot to spend on your new laptop, don't worry. We've also picked out the best budget laptop for videographers. In this case, it's the HP EliteBook that takes that spot. It may not be as powerful as some of our other picks, but it is sufficient for the majority of users' needs. We also love the slim and sleek design of the EliteBook, so it has great portability.
Invalid table id.
Which Apple Laptop Is Best for Editing Video?

You might have noticed we have only included one Apple laptop in our guide, the latest MacBook Pro. That's because it's far superior to any other models when it comes to using for working with videos. It has the biggest display, the latest Intel processor and the highest amounts of both RAM and internal storage. So, it's certainly the only Apple MacBook you'll need.
How Much RAM Do You Need for Editing Video on a Laptop?
In general, the more RAM you can afford, the better. As a minimum, 8GB is necessary for editing purposes. If the laptop has less than this, it is unlikely to be able to handle the high CPU demands of video software. The larger the RAM, the easier it will be to work with videos. The more RAM a laptop has, the better its multi-tasking powers will be, so you can run multiple programs at the same time.
Which Brand Has the Best Laptop for Editing Video?
There is no easy answer to this question, as it's mainly down to individual preference. As stated before, it really depends on which type of editing software you wish to use, as not all will be compatible with all brands of laptops, depending on the operating system they use. Most major brands offer higher-end models that are suitable for this purpose, including HP, ASUS, Dell, Lenovo, and MSI. So, you can remain loyal to your preferred brand if you wish.
What Laptop Screen Size for Editing?
Screen size is again mainly down to personal preference, but in general, a larger screen is better. Look for one with a very high resolution to ensure videos look sharp and crystal clear. The Microsoft Surface Book is one of the best-performing in terms of high-resolution laptop screens.
How Important is SSD for Laptop Editing?

There are two options to choose from when it comes to storage within a laptop – SSD and HDD. Some even offer both with different capacities for each, such as the Lenovo ThinkPad, at #7 above, so you can choose which type you prefer. The main advantage of choosing SSD over HDD is that SSD is faster, more durable and also requires less energy compared to HDD. So, this makes it preferable for working with video. But, HDD is cheaper and comes in larger sizes, which might also be necessary for many videographers. In most cases, which type you should choose will depend on how big the workload is.
Last update on 2023-10-05 / Affiliate links / Images from Amazon Product Advertising API