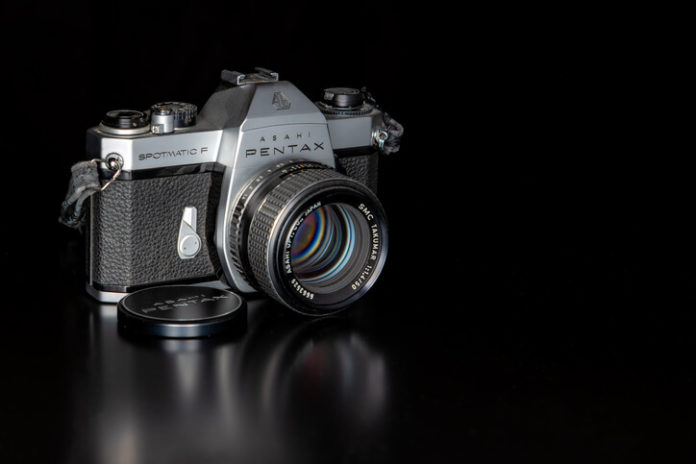 Pentax cameras are among the best if you're seeking an economic, robust camera that boasts a brand with a reputable history. As one of the most popular cameras out there, this brand is at the top with both Nikon and Canon. There is a range of older and modern Pentax lenses to buy, making it great for long-time users or those that have converted.
Considerations Choosing Pentax Cameras
For those that are completely new to the Pentax's cameras, there are probably a few questions in mind. From commercial photography to portraits, Pentax models come with their own unique assets to fine-tune your photography style. The two most popular types of Pentax cameras are DSLRs and the high-end medium format camera, the 645Z. Before we reveal the top cameras out there, here are some reasons that you should consider a Pentax:
Dustproof and weatherproof camera – Pentax lenses and cameras have a strong reputation for their durability. Able to withstand diverse weather conditions, they're great for adventures and outdoor photography.
Great mount compatibility – Users will have no issue with lens compatibility, in fact, these cameras are one of the most adaptable you can get your hands on.
Lightweight designs – Despite their robust builds, Pentax designs are lightweight making them ideal for travelling. They also come with built-in shake reduction too, a handy feature when out and about.
10 Best Pentax Cameras
1. Pentax K1000 (film camera)
The Pentax K1000 a 35mm SLR, it's one of the most popular cameras and has been for many years. The film camera doesn't rely on any battery to operate, though there is the option to install an A76 cell battery which helps to run the camera's light meter for better photography. What makes this camera stand out from other SLR cameras and DSLR models is that it's simple to use and extremely user-friendly.
In fact there are 3 simple shooting controls: aperture, focus and shutter speed. You simply need to set the film speed while loading and the rest is a breeze. This small, yet mighty, camera prompts photographers to think about what they're capturing and because of this, the model is recommended amongst teachers. instructors and professionals. Easy for instant pictures, this model is a timeless with asahi optical. There's nothing not to love about it.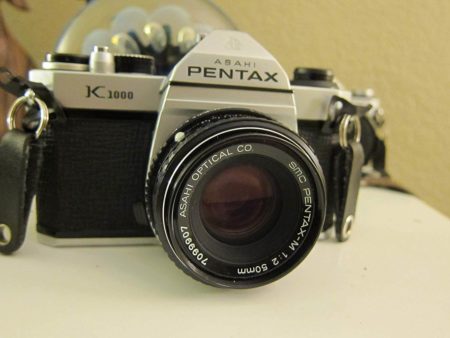 2. Pentax K1 Mark II – Full Frame Sensor Model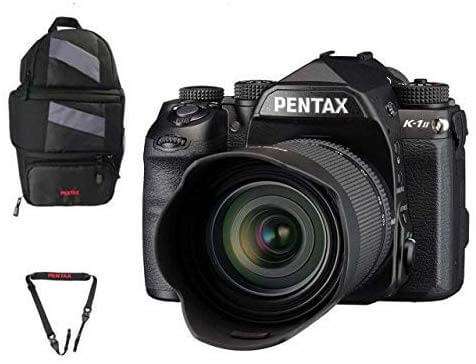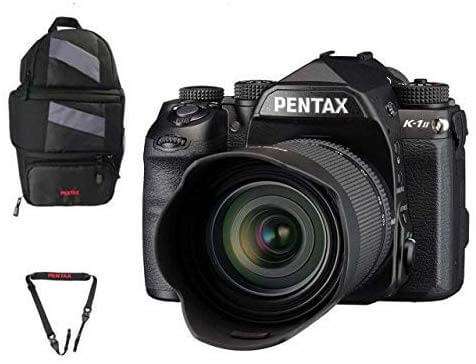 Next on our list, the Pentax full-frame sensor camera comes with an abundance of features making it highly desirable and effective. The 36 MP AA filter-less sensor reduces shaking and uses an APS-C crop mode for complete compatibility with all the Pentax k-mount lenses available. Through the use of hand-held pixel shift resolution, 4 images can be compiled together to form a larger, superior image that boasts increased color rendition and ultra-smooth sharpness too. The camera also has a built-in engine accelerometer which reduces image noise and allows faster focusing on objects. And, to top it all, this Pentax model comes with a magnesium alloy body that is weather-resistant in all types of environments.
3. Compact Pentax KP
For those that prefer sleeker, medium-format cameras, the Pentax KP doesn't fail. Boasting a 24.3 effective megapixel APS and a filter-less CMOS sensor with pixel shift resolution, this dslr camera is surprisingly powerful despite its small size. The 5 Axis shake reduction system ensures that images are top quality by manipulating the image sensor using single-pixel increments. This piece of technology allows the camera to capture 4 separate images that when combined produced a high-resolution picture. Photographers can easily take bow high and low angle photos thanks to a vertically tilted LCD monitor that facilitates this. To top off this model's feature list, users can expect the quality, weather-resistant body as with all other Pentax digital cameras.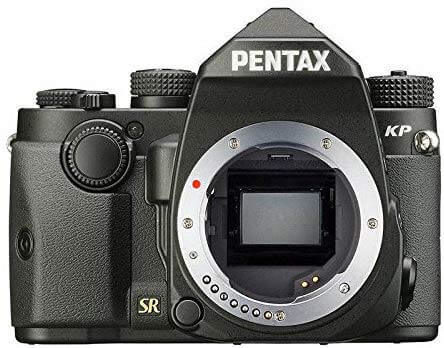 4. AZ421 Digital Camera
Table could not be displayed.
While this next camera on our best list isn't a Pentax, this Kodak model mixes things up. This model's highlight is a powerful 16. 1-megapixel CCD sensor which allows the user to enlarge, crop and zoom without comprising image quality. Added to this are a powerful 42x optical zoom facility and a 24mm wide-angle lens for photographing subjects closely. A facial detection feature allows you to easily recognize when an animal or human face is in the picture and this camera has a number of touch-up enhancements too. From the beautifier mode to the Panorama mode, this model is great for those that enjoy the post-editing side of photography. The AZ421 will take a standard SD memory card that doesn't exceed 32GB and while the gadget isn't compatible with Micro SD, it's still a great camera all-round.
5. Pentax K10D 10.2 MP camera
The Pentax 10.2 MP model comes with plenty of detail for top photo-quality given its smaller size. With this Pentax, you'll benefit from an in-camera shake reduction and dust reduction systems all contained inside a weather-resistant body. No lens is included with this camera however, it's extremely convenient given its lightweight construction and portable design. This camera has continuous shooting at approx 3 images per second and it can store images on SD or SDHC memory cards for complete convenience. Powered using a lithium-ion battery, it comes with both the battery and charger. Though this model is less attractive aesthetically than some of the other listed best dslr cameras, it's great if you're looking for a more traditional style.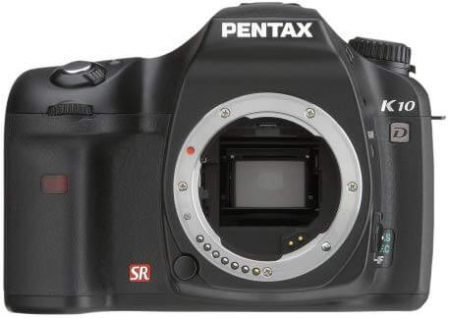 6. Weather-Sealed Pentax K70 Digital Camera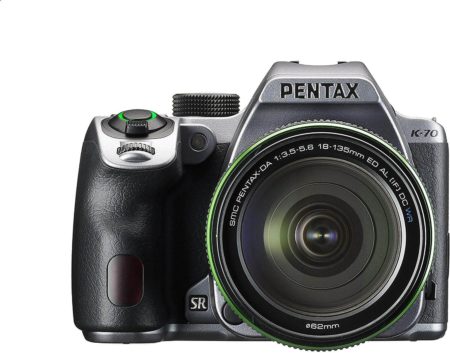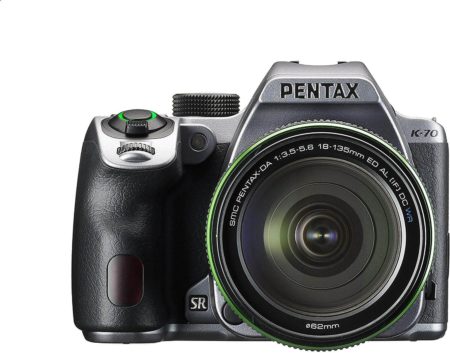 This Pentax full-frame DSLR is completely weatherproof. The all-weather Pentax dslr camera is strong enough to operate in all types of weather conditions and is dust-proof too. Taking the boundaries of photo shooting and expanding them as far as possible, this nifty camera is equipped with an AA filter-free design and an image sensor with 24.2 megapixels. The Pentax K70's viewfinder gives a sharp and uninterrupted view of the subject being photographed. Boasting super-sensitivity, the camera can capture dramatic scenes of natural landscapes in sharp detail for hi-res images. This camera, like many of the other Pentax models, comes with in-body shake reduction and utilizes a compensation effect at 4.5 shutter steps. You can use all interchangeable Pentax lenses on this model and capture sharp scenes across many different photography forms.
7. Pentax Mirrorless Digital Camera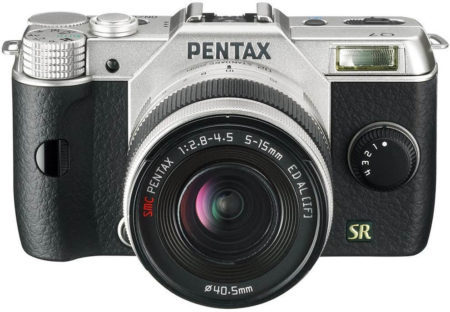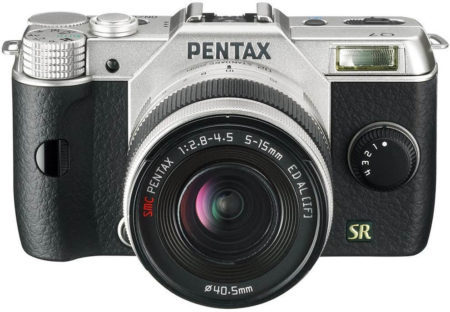 This mirrorless Pentax model comes features 12 megapixels and a 1/1/7″ BSI CMOS sensor for extra precision. It can capture up to 5 frames per second across continuous shooting to produce a clear and high-res end image. What sets this little gadget apart from many other cameras within the same budget range is its ability to capture HD video. Giving the user both raw and JPEG shooting, this model boasts many features all packed into an attractive lightweight yet durable magnesium alloy build. Modern, smart and great for those looking to find an affordable, quality mirrorless camera – choose this model and you won't be disappointed.
8. Pentax K30 Digital Camera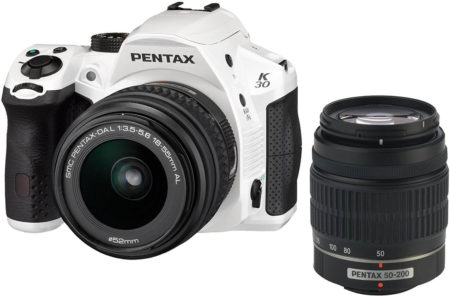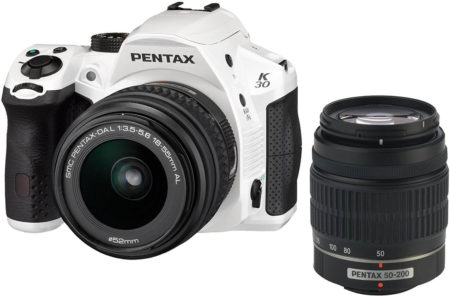 This cool model known as the Pentax K30 comes with a 16 megapixel APS-C CMOS image sensor and is fully weather-sealed for a durable build. The K30 comes with an ability to capture 1080p HD videos and features an h.26 compression as well as exposure controls and finishing options for HDR. The rugged body of this model makes it completely cold-proof and brings it to the top of the ranks as one of the best Pentax dslr models. Capturing speeds of up to 25600, this camera won't make excessive noise despite its powerful shutter speed. The glass prism viewfinder, users will be able to achieve a 100% optical field of view with every use.
9. Pentax 645D
The Pentax 645D packs a punch when it comes to features and is certainly worth the price tag. A modern version of the older 645 camera, this 40 megapixel camera with a CCD sensor will provide you with a top resolution of 7264×5440. As with the other models, it's completely weather sealed and its coldproof build makes it resistand in rain, snow and other conditions that might generally see cameras struggle to function. With 14 Bit RAW files in Pentax PEF and featuring Adobe DNG formats, this camera is highly attractive in lots of ways. The dual slot for a memory card supports both SD/SDHC formats for extra convenience. And, to top off the long list of camera features here, the 645D has a responsive 11 point SAOFOX IX+ autofocus system which boasts a light wavelength sensor giving improved focus speed across various lighting environments.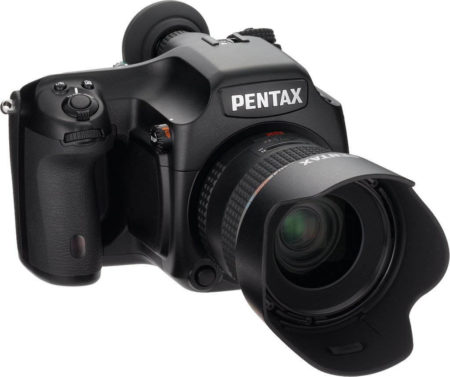 Where Can I Buy A Pentax Camera?
You can choose to buy online or in-store, each option coming with its own benefits. Most people buy Pentax DSLR models online from the official Pentax website as this can give complete peace of mind when it comes to trust for the buyer. The Pentax website is fairly easy to navigate and gives users the option to filter what they're searching for. There you'll find all the camera products and the best Pentax lenses too. You can read in-depth information about each camera and they are organized into different types including Pentax mirrorless and full frame cameras.
Another great place to buy online is Amazon. By using Amazon, you can review the products from buyers beforehand and ask any questions that you may have. There are lots of Pentax camera reviews on the website to give a full idea of what to expect. You may be  a bit more limited in choice when buying from Amazon however, as demand for products is higher on the website which can result in some Pentax cameras being out of stock. Other technology websites may also sell these cameras, so keep your eyes open.
You can also visit a physical store, which allows you to ask any questions that you may have and get answers from somebody with technical knowledge of cameras. Many people prefer to do this as they can pick up and hold the camera – getting a real feel for whether it'll be suitable for them. It's also a great opportunity to test out features and check out other accessories such as pentax lenses too.
Where To Buy Pentax Camera Parts?
You can buy the best Pentax lenses and other camera parts directly from the official site or other online stores. Also there are websites that allows sellers to list used parts, and you'll be likely to save money. Again, you can also swing by a store on the high-streer that stocks the brand and scout out parts there too. From the best Pentax k-mount lenses to memory cards that are compatible with your model, there are lots of different parts you may wish to buy.
How To Use the Pentax K1000
All Pentax film camera models will come with a user's guide and there are lots of resources out on the net to help you get to grips with your new camera. However, if you're looking for specific information as to how to use the Pentax K1000 which is one of the brand's most popular options – we've got you covered.
You'll need to know how to load the SLR camera for starters. While this can seem pretty straightforward, there are a few pointers to keep in mind. This camera model was in production from 1976 to 1997 so it has more traditional controls as one of the old pentax cameras. This can cause some confusion for those who are used to more modern cameras.
Here are the specific steps you'll need to use this camera:
Load the battery – while a battery isn't required to operate the K1000, the battery powered light meter that is built into the model will mean that you don't have to carry an independent meter. You need to first find the battery door, this is located on the bottom of the camera and will require a screwdriver to open. Next, insert a single SR44 or LR44 ensuring that the positive side of the battery faces outwards. You can now screw the battery door back into place and check it's functioning properly by operating the viewfinder.
Work out what film you need – the Pentax K1000 uses a 35mm film, however, they come available in various color types. From black and white to infrared, so it's best to give this some thought before buying. Secondly, you'll also need to think about film speed, carry out your research and be sure to get the right type of film for your photographing needs.
Choose a lens – this camera model uses the Pentax K bayonet mount though adapters can be used for the use of other lens styles. The K1000 commonly paired with a 50mm prime lens, however, some can be found with other types. So If you wish to mount a lens for this camera, first you'll need to line the red dot positioned on the side of the lens with the red dot on the camera's body and twist into place.
Set the film speed – ensure that the film speed you've inserted matches the setting triggered on the camera. This can be done by turning the dial which is found on the outer ring on the shutter speed dial.
Frame your subject and photograph – this may require some playing around with the camera's viewfinder, where you can make the subject larger or smaller depending on the photograph you want. You can do this by rotating the zoom ring on your camera, or switch between lenses. When you're happy with what is showing in the viewfinder, press the shutter button very slowly to prevent shaking from occurring. In conclusion you now have your shot and an understanding of how to use your new K1000!
Last update on 2023-12-06 / Affiliate links / Images from Amazon Product Advertising API