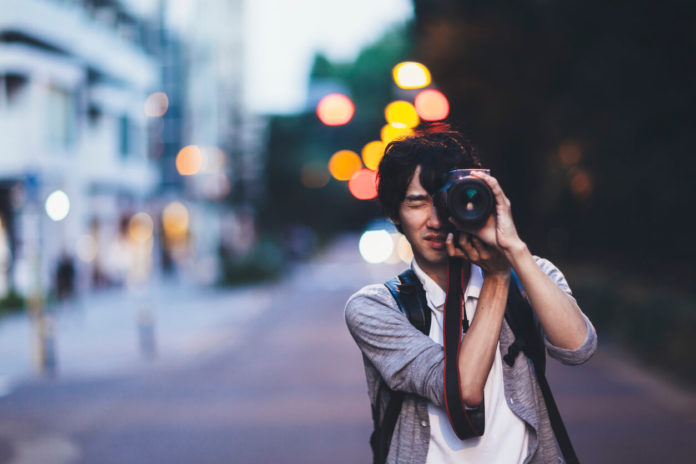 For most types of photography, having a specific type of camera isn't hugely important. Rather, it's a combination of using the camera's functions and settings and using the right lens for the type of shot you are hoping to achieve. However, when it comes to night sky cameras, there are a few key features to look out for which can really help you get the best night shots.
Below, we will take a look at the features the best camera for star photography should have and have picked out some of the best models to choose if night photography is the field you are interested in.
Considerations Choosing Cameras for Night Photography
The three main features to look for in the best camera for night shots are a good dynamic range, a large sensor, and performance at high ISOs. Let's take a look at why these are important for night photographers.
Dynamic Range
This refers to the ratio between the minimum and maximum light intensity – i.e. the lightest and darkest parts of the image. When looking for cameras for night shooting, it's essential to have an excellent dynamic range. Night sky images, and images shot at night, tend to be underexposed and will require editing to brighten them. A large dynamic range will allow you to do so without reducing the quality of the image or bringing in too much noise.
Sensor Size
A large sensor will allow the camera to capture as much light as possible, which is why a nighttime camera should have a large sensor size. Light in the night sky is limited, so this is a very important feature to look out for. Full frame cameras are the best for nighttime shooting, although it's possible to find a great camera with a crop sensor, so we have included some of these too.
ISO
The final main feature the best night cameras should have is an excellent performance at higher ISOs. Night sky photography often requires a minimum ISO of 3200, and often higher, so it's crucial for your camera to capture sharp, noise-free images at such high ISO levels.
Top 5 Best Cameras for Night Photography
We have picked out five cameras for night sky photography from some of the biggest brands, which perform exceptionally well in the above categories and are great for capturing images of the night sky.
1. Nikon D850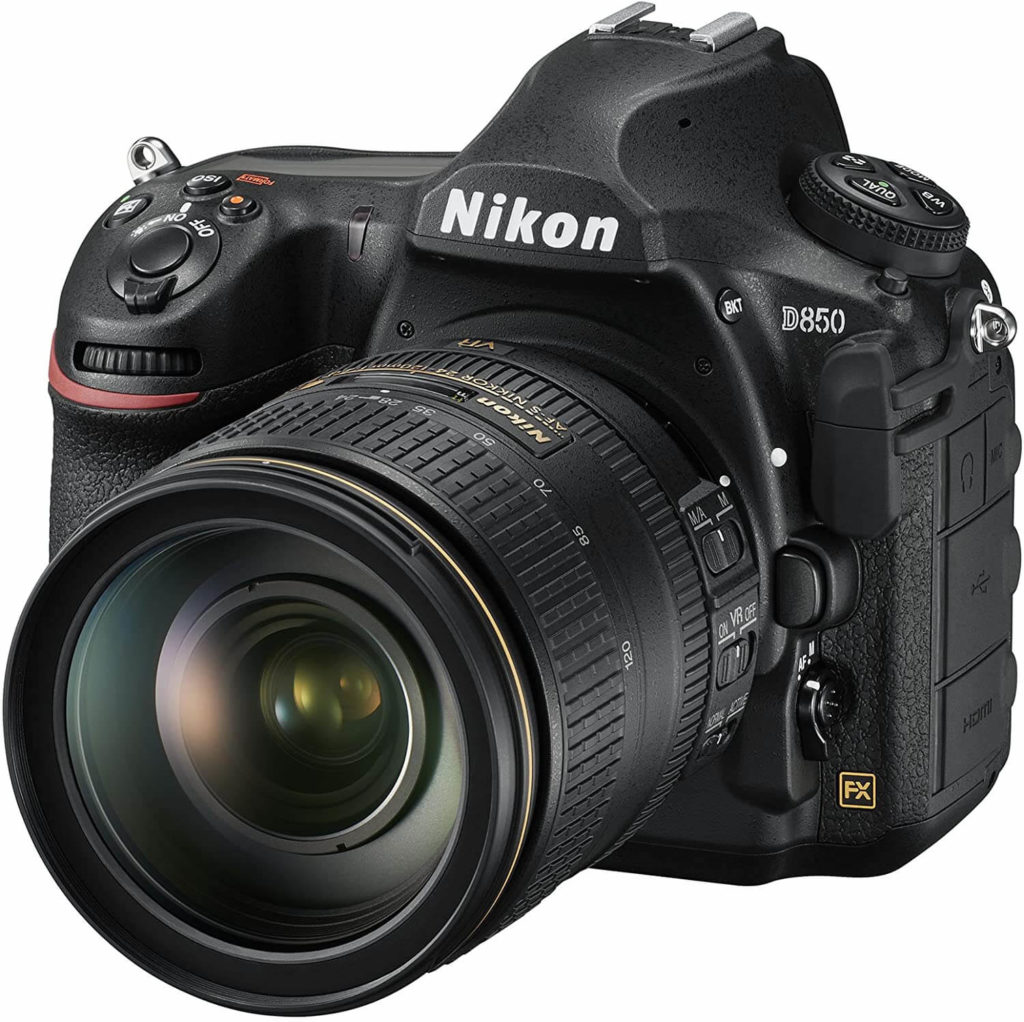 Type: DSLR | Sensor: 45.7MP BSI | Video: 4K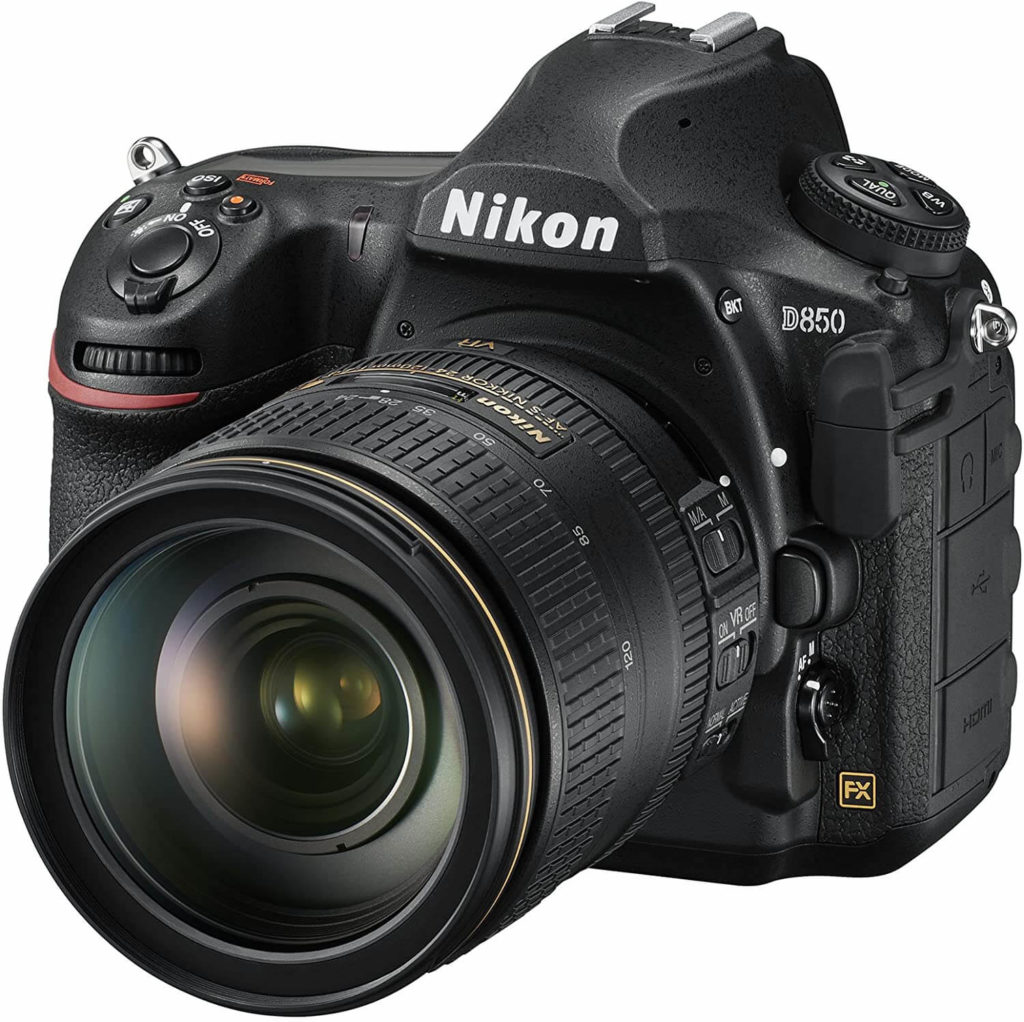 Type: DSLR | Sensor: 45.7MP BSI | Video: 4K
The Nikon D850 is an outstanding camera – just look at the incredible 45.7 MP resolution. This is one of Nikon's full frame cameras, and it offers an excellent dynamic range – both of which are key features when choosing the best camera for night sky photo. It also has a very good native ISO range of 64 – 25600 and can autofocus very well in almost complete darkness. There are 153 focus points, and you can use these in very low light, up to -4 EV. Even when shooting in low light, the enhanced light-gathering technology of this camera will ensure the colors look great in the final image, perfect for capturing the milky way.
The D850 is also very good for shooting video – capable of 4K resolution footage or 1080p slow-motion video at 120 fps. This camera can even be used to create 8K time-lapse movies with an amazing level of detail. Another useful feature of the D850 is its ability to shoot continuously at 9 fps. A battery grip is also available to increase the battery life, which might be useful when shooting outdoors for long periods. Overall, this is a great camera which produces stunning photos quality, as you would expect from Nikon's full frame cameras.
ISO Sensitivity: 64 – 25600
Sensor: 45.7MP full-frame CMOS image sensor
2. Canon EOS 5D Mark IV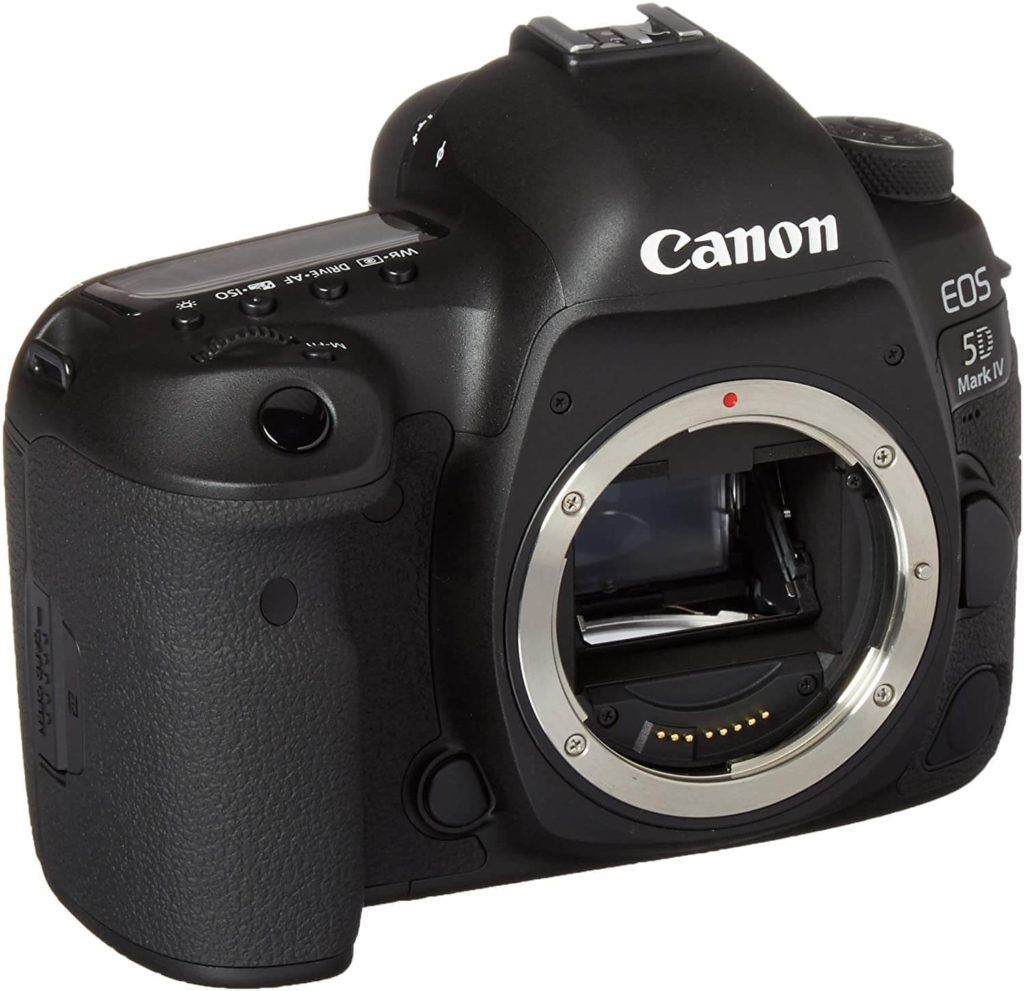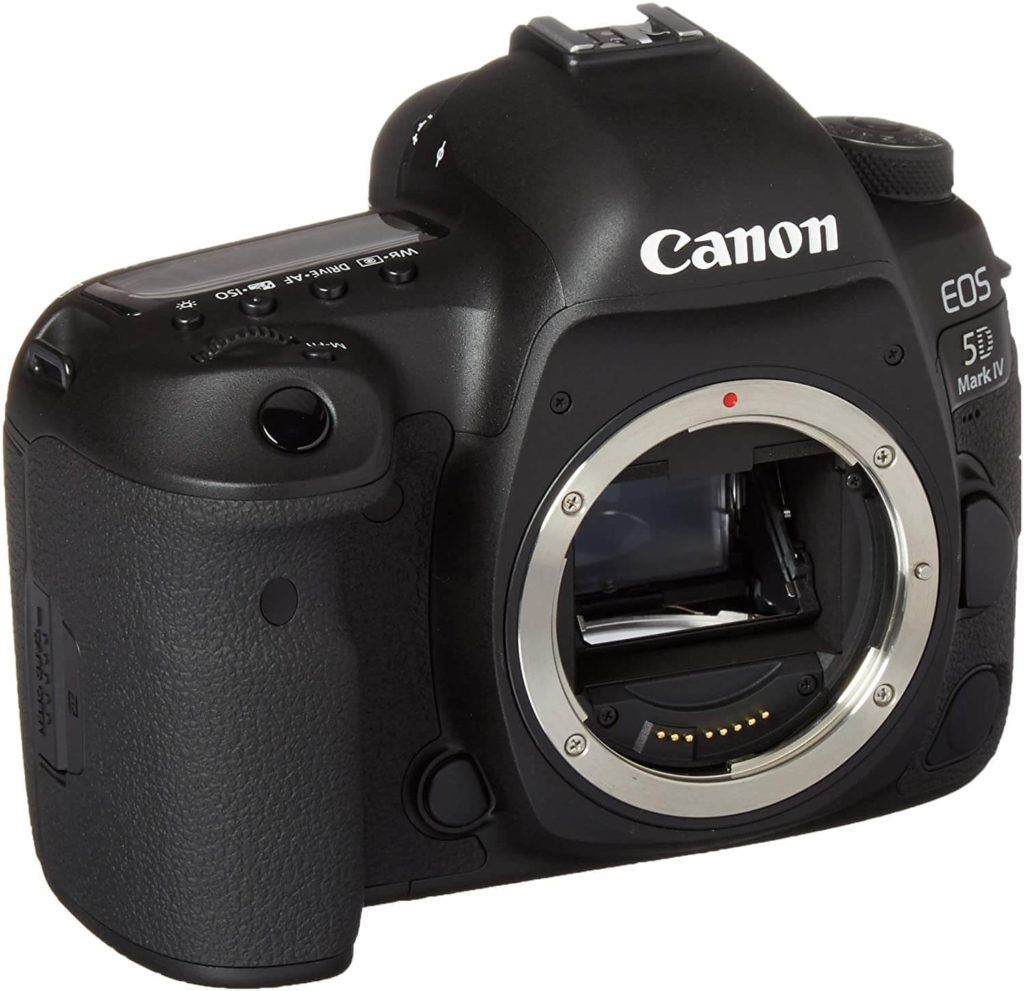 Next up we have one of Canon's best night time cameras – the 5D Mark IV. Like the Nikon above, this camera has a full-frame sensor with a high resolution of 30.4 MP. These full frame cameras also feature the DIGIC 6+ image processor and the image stabilization. The native ISO range of the 5D is 100 – 32000, so it is very well-suited for shooting in low light conditions. The ISO can also be expanded to 102400, although don't expect the image quality to be as high as it as at ISO 32000.
The Canon 5D Mark IV has an LCD touchscreen, so it is easy to operate in darker conditions without having to rely on the buttons. Other useful features of this camera include it's 7 fps continuous shooting speed and 4K video recording at 30 fps. Stills can also be grabbed from the video footage. You can even use Canon's EOS Utility Webcam software to use the Canon 5D as a webcam, so this is a very versatile camera that can be used day and night for a variety of purposes.
ISO Sensitivity: 100 – 32000
Sensor: 30.4 MP full-frame CMOS
3. Fujifilm X-T3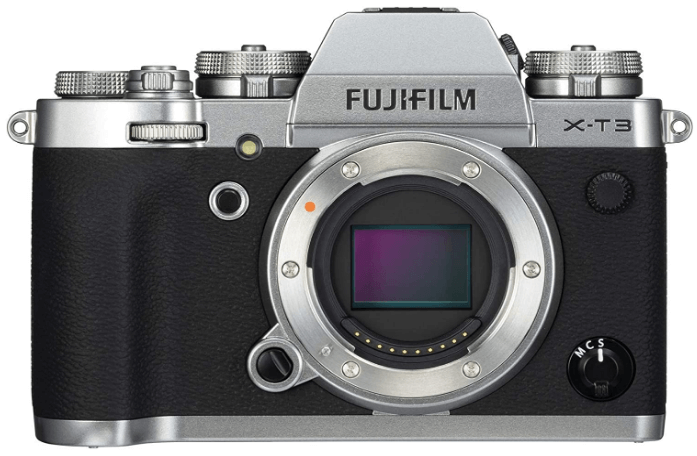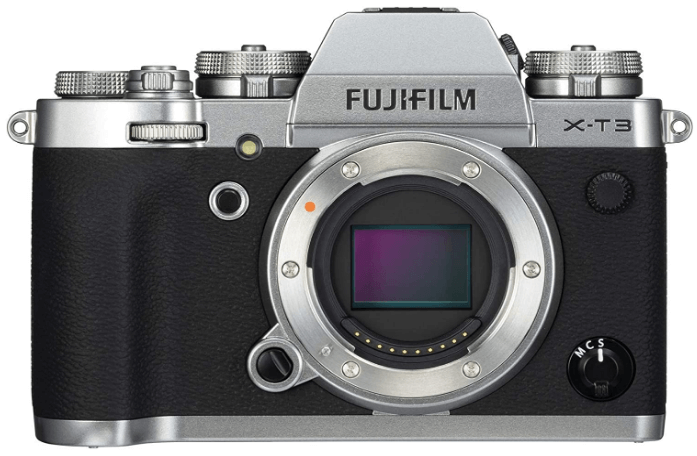 If you are looking for the best mirrorless camera for night photography, this Fujifilm is strongly worth considering. It comes at a reasonable price point and features an impressive 26.1 MP CMOS sensor as well as X-Processor 4 image processor. The low-light performance is much better than on the previous model, the X-T2, thanks to the increased low-light phase detection limit from -1 EV to -3 EV.
The LCD can be tilted in three different directions, so it's easy to shoot at different angles. It also has touchscreen capabilities so it is intuitive to use. Whilst the ISO range isn't as high as the previous two DSLRs, the Fujifilm performs very well up to at least ISO 8000, which is sufficient for most night shooting situations. Finally, Fujifilm's color science is very highly rated with vibrant and vivid images. As far as crop-frame body go, this is amongst one of the best night shot cameras.
ISO Sensitivity: 160 – 12800
Sensor: 26.1 MP X-Trans
4. Sony a9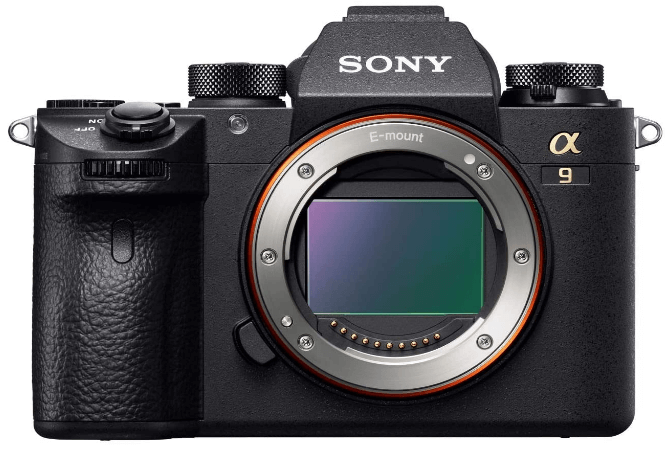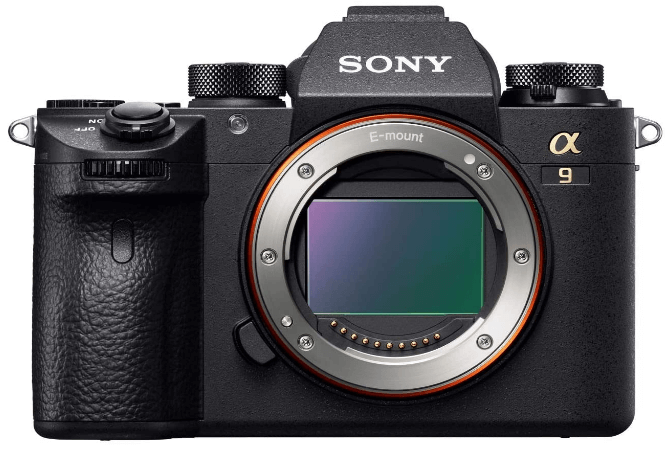 The Sony a9 is a full-frame mirrorless camera and it features the world's first full-frame CMOS stacked sensor with integrated memory. It also has a very impressive autofocus system, with 693 phase-detection points covering 93% of the frame. The camera can be used in temperatures from -32 to 104F, so it's perfectly suited for shooting on cold nights.
In terms of low light performance, the ISO goes up to 51200, with noise levels being acceptable until around 12000, after which point the quality drops off. It offers a great dynamic range, although perhaps not quite as good as our final pick, the Sony a7R below. Autofocusing is no problem in low light, even for taking portraits the eye autofocus works well in dimmer conditions. The Sony a9 has an electronic viewfinder, which means you can see exactly how your image is going to come out before shooting. This may be one of the more expensive cameras on our list, but it has a range of excellent features that make it not only the best camera for night photography but also an excellent camera for landscape photography. It can be used in almost any situation when paired with the right lenses and gives stunning results every time.
ISO Sensitivity: 100 – 51200
Sensor: 24.2 MP stacked CMOS full-frame
5. Sony a7R III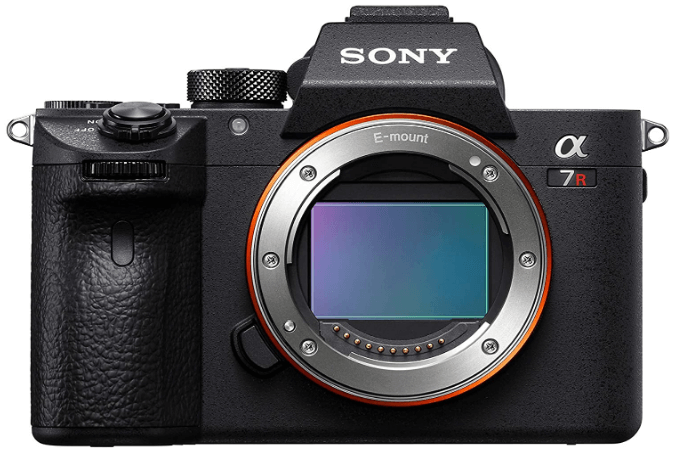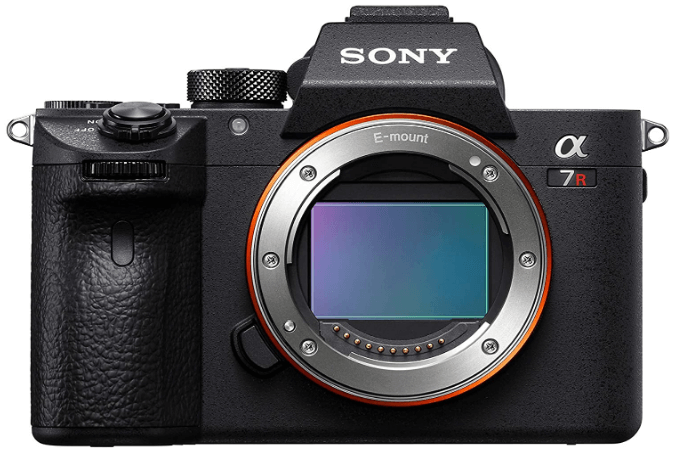 Our final pick of the best cameras for night photography is another Sony – the a7R III. This full-frame mirrorless camera is packed with a very impressive 42.4 MP sensor and the updated BIONZ X processing engine for excellent speed. The back-illuminated Exmor R sensor collects more light than on previous models, meaning this is perhaps the best night camera for shooting when light levels are very low.
The autofocus on the a7R III is a lot better than on previous models – it is very fast and reliable. This is even true after sundown. So, missing focus on night shots shouldn't be an issue with this camera. It also performs very well at higher ISOs, with noise levels being acceptable even up to ISO 16000, which is rare.
Not only is the Sony a7R III a great night time camera, but it also performs well in other areas too. It has an impressive continuous shooting rate of 10 frames per second, even with AF tracking and maintaining the full 42.4 MP resolution. It's also easy to get great portrait shots with this camera, thanks to the excellent eye autofocus system. It can accurately track the subject's eye, even when they are backlit. Overall, this is an excellent camera which is a worthwhile investment for anyone who is serious about photography.
ISO Sensitivity: 100 – 32000
Sensor: 42.4 MP Exmor CMOS full-frame
Best Buy
After looking at five great cameras, we have picked out the one which stands out as one of the best cameras for night photography on the market today. Our favorite night shooting camera is the Sony a7R III, #5 on our guide above. This camera offers a large, high-resolution sensor and very impressive performance even at higher ISOs. The autofocus system also performs very well in low light situations – all factors you need when shooting the night sky.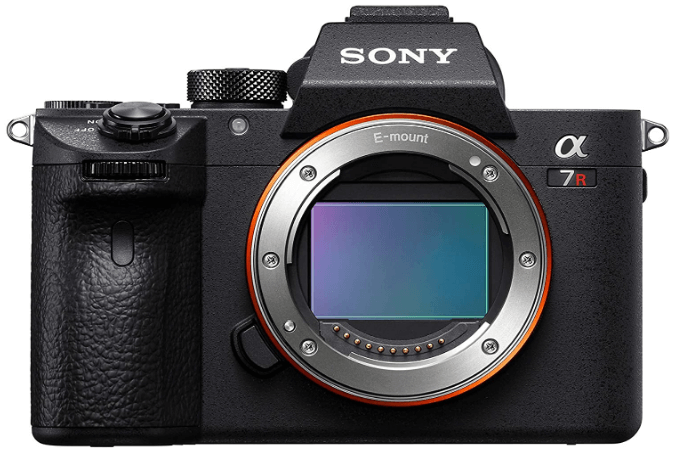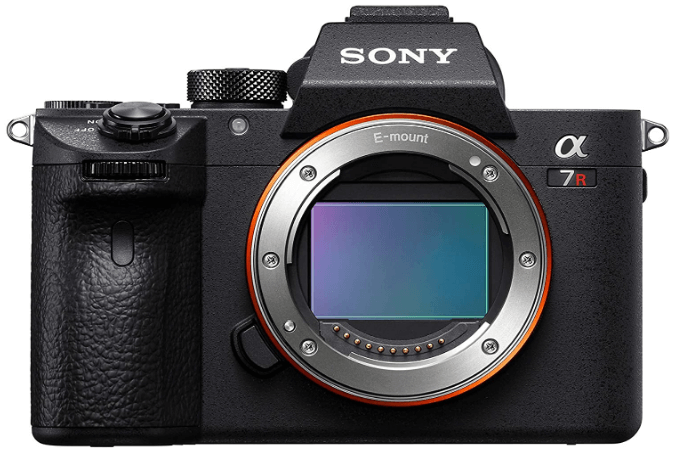 What is the Best Shutter Speed for Night Photography?
Nighttime shooting requires the photographer to use long shutter speed, but the exact setting depends on the subject and the effect you want to have on the final image. For star shots, it's often a shutter speed of 10 seconds or longer that you'll need to use. Very long shutter speed will enable you to create gorgeous star trail images.
On the other hand, if you're shooting in the city at night where there is a bit more natural light, you'll probably want to set the shutter speed between 2 – 10 seconds, again depending on the effect you wish to achieve. The best cameras for night photography will have a slow maximum shutter speed, so also look out for this when choosing between different models.
In either case, you are going to need a tripod when working with these very slow shutter speeds, otherwise, the images will be completely unusable, no matter how steady a hand you might have.
Last update on 2023-12-06 / Affiliate links / Images from Amazon Product Advertising API