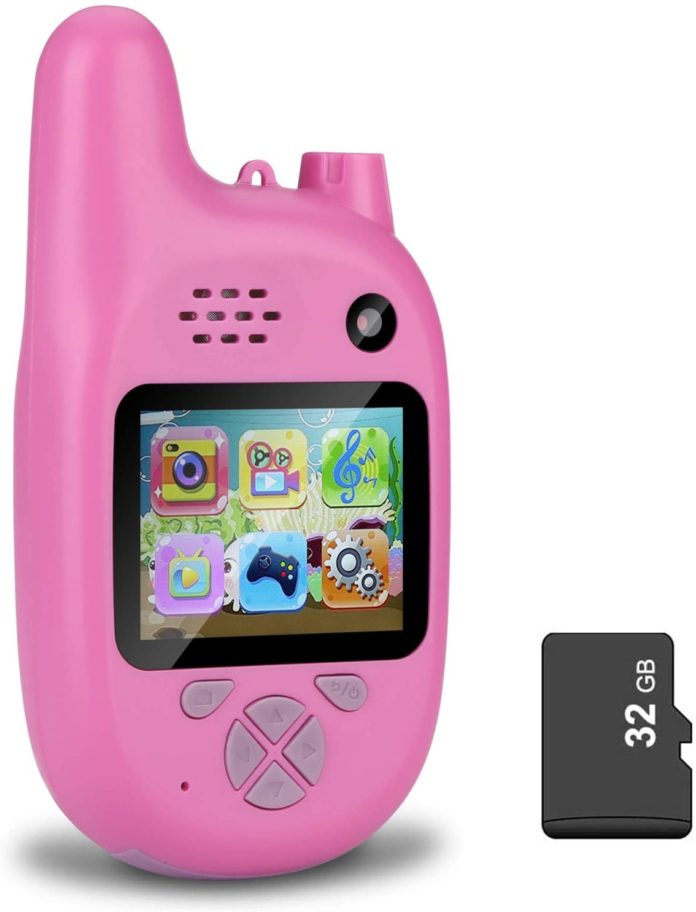 Walkie talkies are a great way to stay in touch, for both children and adults alike. But sometimes, speaking over a two-way radio isn't enough, which is why walkie talkies with cameras are becoming more and more popular. They offer similar features to an action cam, but with the added ability of being able to stay in touch with another radio user. The camera resolution varies depending on whether the camera radio is for children or adults use – we have a range of products here to suit all needs.
Considerations Choosing Walkie Talkies with Camera
There are a few things to think about when deciding which of these camera walkie talkies is the best for your requirements. Here are some factors to keep in mind:
Camera
Perhaps the most important feature is the resolution of the camera on the two-way radio. This will determine how good the image quality is – more megapixels means better-quality images. Some also offer a flash for taking photos in poorer lighting conditions, and others can shoot in a continuous burst which is ideal for a fast-moving subject.
Range
The range of the radio is another important consideration – this will tell you how far apart the two radios can be before communication between them will no longer be possible. Bear in mind that obstacles may affect the range performance between the two radios. A smaller range will be sufficient if the radios use will be for play, but for keeping in touch when hiking or enjoying other outdoor activities, a longer range will be necessary.
Video
Some of these walkie talkies are equipped with cameras that can record video clips as well as taking still images. So, you might like to check out how long the videos can be and what resolution they are captured in, as well as what the audio quality is like.
Ease of Use
Most walkie talkies are quite simple to use – they tend to feature a push-to-talk (PTT) button enabling your message to be transmitted instantly. When buying for children, it's a good idea to ensure the radios are easy to use so they can safely keep in touch. It might also be a good idea to choose a design that is ergonomic and comfortable to hold for long periods of time.
Storage
Photo and video files can take up a lot of storage space. So, if you want to keep a lot of images or videos, make sure there is sufficient storage space inside the device. In many cases, a memory card can be inserted to increase the storage space, so check what the maximum capacity for the card is.
Battery Life
The radio will be of no use if the battery runs out midway through transmitting a message, so it's important to choose a model with a decent battery life! Many walkie talkies have batteries that last for a long time in standby, however, it will deplete more quickly when in use either for communicating or taking photographs. Most have a rechargeable battery so there's no need to worry about stocking up on single-use batteries.
Additional Features
Each model of walkie talkie will have its own functions and features, so think about anything else you would like yours to have and choose accordingly. This could be anything ranging from a flashlight to a call function. Some of the children's picks below even have fun extras such as built-in games and can play MP3 music files from an SD card, ideal for keeping the kids entertained for a long time!
Top 3 Walkie Talkies with Cameras
Now that we know a little more about how to choose between the different models on offer, let's take a look at some of the key features of three of the best on the market today.
1. Zomfom Kids Walkie Talkie with Digital Camera
Table could not be displayed.
Our first pick is a walkie talkie for children, and it has loads of excellent features sure to keep kids entertained and having loads of fun when they are exploring the great outdoors. The camera is great quality – it can capture 20 megapixel stills and 1080p resolution video footage. Not only that, but there are some fun photo effects such as frames, a mirror effect, and different filters for editing the photos.
This model also comes with an MP3 music player – kids will love hearing their favorite music coming from the high-quality speakers! To get music onto the device, there's a MicroSD card of up to 32GB. There are also three games built in to this device, including a jigsaw puzzle game which kids will love to play.
Communicating with this radio is possible in both indoor and outdoor settings, and it gives a clear sound even over a long distance. Only one radio is included, however, so if you wish to use it to communicate, it will be necessary to buy two packs.
2. Mypin Camera Walkie Talkie
The next pick is another which is ideal for children, the Mypin walkie talkie. It features both a front and rear camera, so it can be used for taking photos of the surrounding scenery, or for shooting selifies with friends! The camera function can also be used to capture video footage, and it's possible to use the camera for around 90 minutes before the battery will be depleted. Like the pervious pick, the Mypin can accept a memory card in the TF format in order to be used as an MP3 player. So, kids can enjoy their favorite songs when they are on the move!
In terms of communication, this two-way radio is really more of a toy in that communication is only possible within a range of around 30 meters, or around 100 feet. That said, this is still a great range for kids to enjoy in the park, but the radio is also fun to use around the house for imaginary games. It's available the one-to-one or one-to-more communication depending on the number of devices within range.
The radio is lightweight and ergonomic for children to hold, and it even has a drop-resistant design so you can rest assured it won't break easily!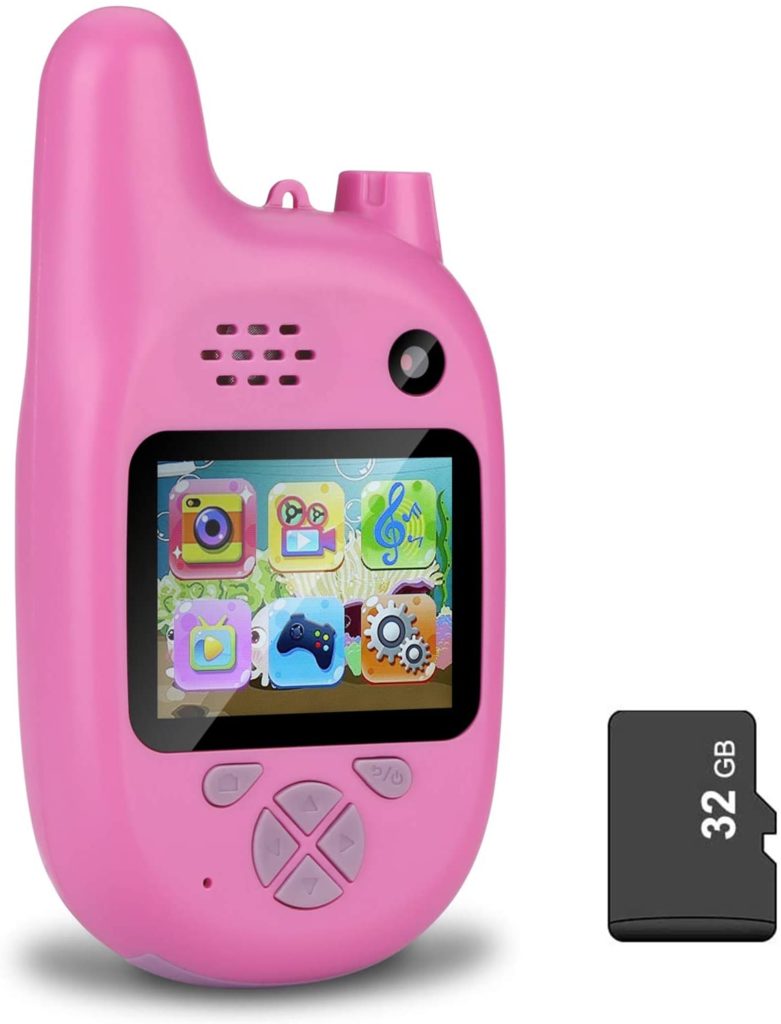 3. Alpha Digital Body Camera
Finally, we have this high-quality camera walkie talkie from Alpha Digital. The design is good for those working in law enforcement or security, yet it is also suitable for hobbyist use. The camera offers excellent 1080p HD video recording and can capture 21-megapixel images, up to 4608 x 3456 in size. The lens has six layers and a 140-degree wide-angle, so it can capture a lot of the scene in one shot. In this one you can take stills at the same time as recording a video, making it useful in many situations. The device can also burst shoot, which is ideal with moving subjects. In addiction you can record audio at the touch of a button, ideal for taking statements in professional use.
The battery life is excellent on this mode, lasting up to 10 hours and able to recharge quickly. The radio is ideal even in harsh conditions as it is waterproof rated up to IP65 and it also features a rugged enclosure to protect it against drops and bumps. There are two ways to wear this radio, and it makes the ideal alternative to a GoPro if you need the additional features it offers.
Some of the other features of this radio include HDMI output, strobe light, flashlight, and infrared lights to detect faces in very low light situations. The night-vision mode will automatically activate when lighting gets low, or you set it manually if you feel the need. There is no need for an additional memory card with this model, as it has a built-in memory of 32GB. Transferring files to a computer is easy – just plug and play with the including charging and transfer cable.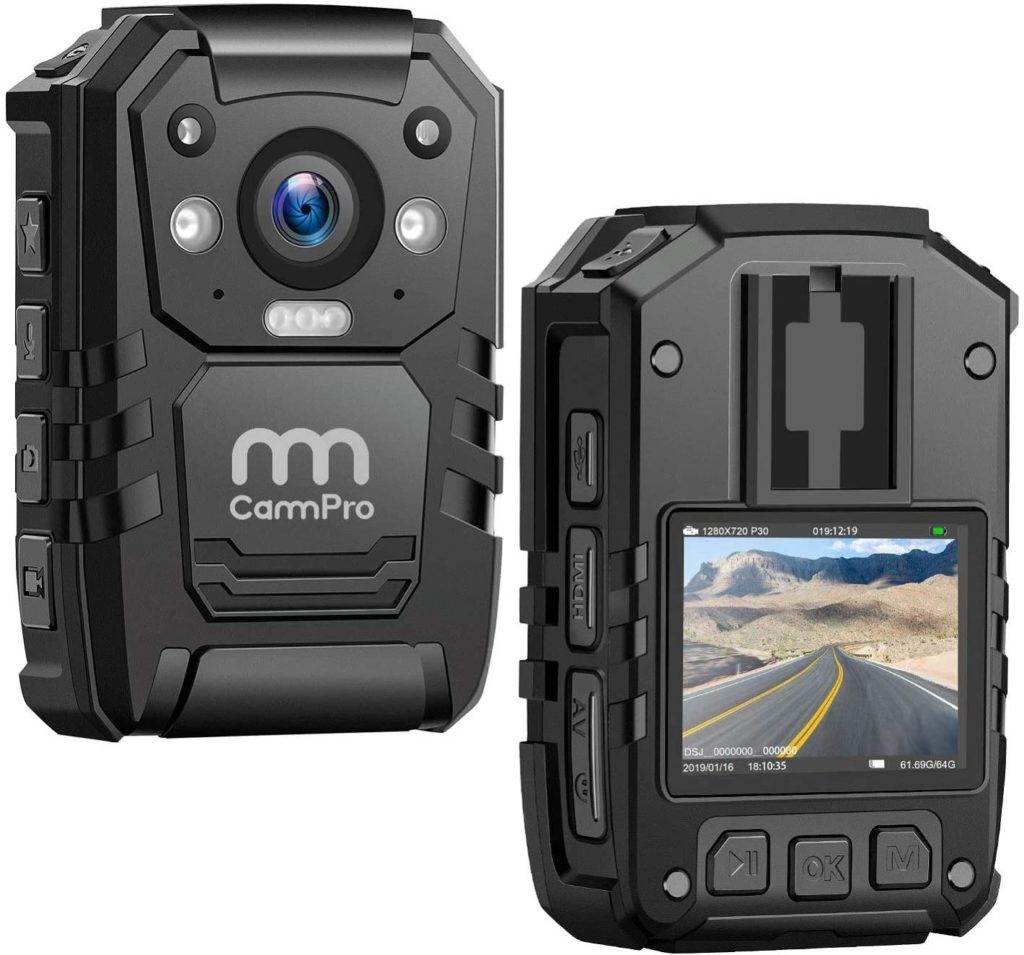 Last update on 2023-12-06 / Affiliate links / Images from Amazon Product Advertising API