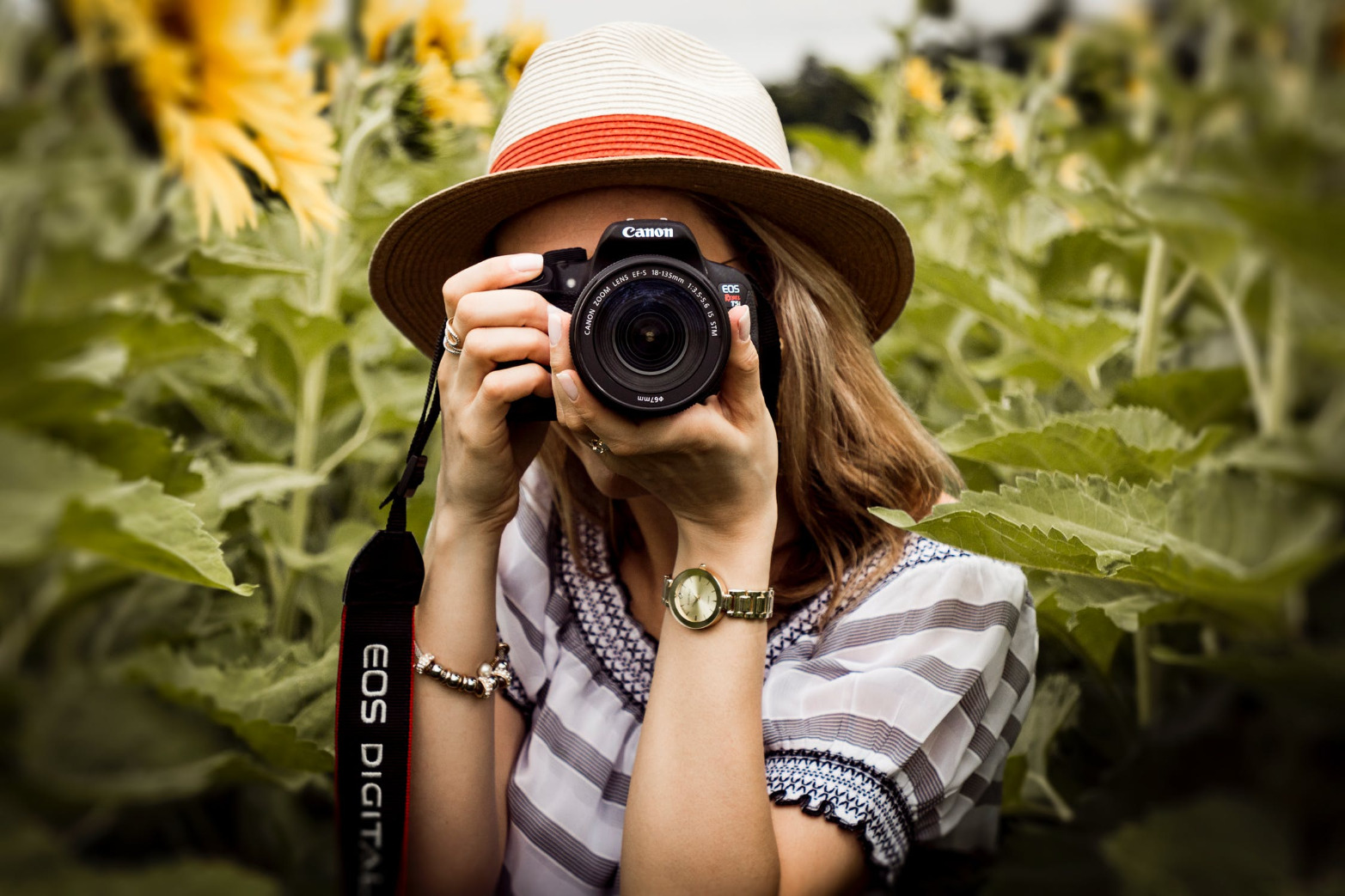 Are you looking for the best camera for teens who are interested in photography? You've come to the right place because here we have picked some good starter cameras which take great-quality images. Many of the cameras we have chosen also come with accessories, to make a great package for beginner photographers. So what should you look for when choosing a teen cam?
Page updated 22 May, 2021
Considerations When Choosing a Good Digital Camera for Teens
There are a few things to keep in mind when searching for a new camera.
Skill level: If your teen is a complete beginner something basic without too many features will probably suffice. However, if they already have the basics, they might be looking for a camera with great image quality as well as more features to improve their skills. You might wish to buy a guide book to accompany the new camera to help your teen pick it up quickly.
Accessories: Does the camera come with an accessory bundle? Your teen will need a few accessories when getting their first camera, for example a memory card and perhaps a carry case, tripod, strap and more. Check what comes with the camera so you know what else you will need to buy, if it's not already included.
Budget: Beginner cameras come at a variety of price points. So, it's a good idea to determine a budget and stick to it when shopping. However, sometimes it's worth paying more for a great brand and a camera which will last for many years. Cameras hold their value much more than most other technology, so they can be resold when your teen is ready to move on to something more advanced.
Best Cameras for Teenager Reviewed in 2021
Now we know what to look for when choosing a camera, let's move on and review some of the different models out there. You are sure to find the perfect camera here!
1. Fujifilm Instax Mini 11
This cute teen girls camera comes with a whole range of accessories, making it the perfect starter kit. It's ideal for teens and tweens to capture pictures with their friends, and has sticker frames and a photo album for them to create a special memory book to look back on. The Fujifilm Instax 11 improves on the wildy succesful version 9 and retains the key features such as auto exposure, flash, and a 60mm f/12.7 lens – just like its predecessor. The Mini 11 adds an automatic electronic shutter that allows it to capture great shots in varying lighting conditions, and the result is a better exposed picture. The photos are instantly printed out, which is nice because usually teens keep their photos on their phones or computers and never look at them again.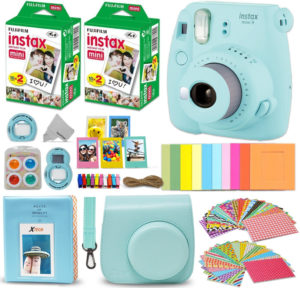 2. Canon EOS Rebel T100 with Accessory Set
The Canon Rebel is perhaps the best camera for photography, and it comes with a huge accessory bundle. Some of the items included are a 32GB SD card, a battery and charger, neck strap, lens filter kit, flash, tripod and much, much more. The camera comes with a 18 – 55mm lens with and an aperture range of f/3.5 – 5.6. This is an ideal starter lens and works well in a variety of situations. This is an excellent camera for those interested in taking their photography to the next level and is a perfect entry-level DSLR.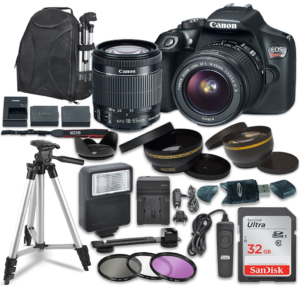 3. Akaso 4K Action Camera
This 4K action cam is a good camera for teen boys and girls who are interested in sports and the great outdoors. It can capture 16MP photographs and 4K, 25 fps videos. The camera features a 2 inch touchscreen with a crystal clear display. It has electronic image stabilization to ensure videos have the best quality. The camera is waterproof to over 130 feet, so it's ideal for teens who love watersports and other fun activities. It's possible to adjust the view angle so the whole scene is captured every time.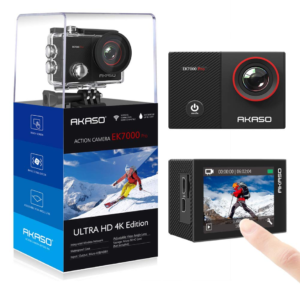 4. Polaroid Snap
The Snap is perhaps the best polaroid camera for teens and it comes in a range of bright and bold colors so you can choose which they will love best. There's the option to add between 20 – 50 sheets of photo paper, which is perfect for starting off with. The images are automatically printed after capturing, in a 2 x 3 inch size. No ink or toner is required for printing, meaning the photos are smudge-proof straight away. There are different modes to choose from as well as a selfie mirror for taking photos with friends. The camera can take a MicroSD card up to 32GB, which can store plenty of photos.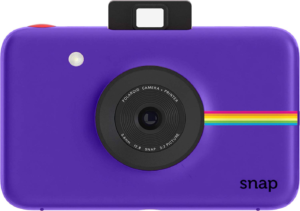 5. Nikon Coolpix with Accessories Bundle
This Nikon Coolpix is a great digital camera for teenager, and it comes with 13 items making it a great gift set. It has a 64GB SDXC card, batteries and a charger, a case, a strap, a cleaning kit, and more. The camera has a 3 inch display and image stabalization, and has 40x optical zoom. The resolution is 16MP, which means the images captured are great quality. The display screen has an adjustable angle so it can easily be seen no matter what your teen is shooting.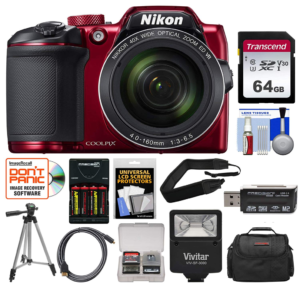 6. Decomen Underwater Camera (discontinued)
This video camera for teens and kids has a cute compact casing which is sure to appeal to the younger generation. It can take good-quality images and videos – 12MP and 720P respectively. The camera is waterproof up to a shallow depth of around 10 feet, so it can be used to capture interesting underwater images. Included in the package are 4 AAA batteries to power the camera and an 8GB memory card which can be filled with photographs. This point and shoot camera is drop-proof and can zoom in and out. It is also fitted with a timer for capturing the perfect selfies.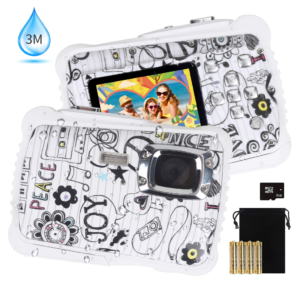 Our Best Buy
After reviewing some great options, the best camera for teenager interested in photography is the Canon Rebel. It has the highest image quality of the listed models and the range of accessories included is fantastic. It's the perfect bundle for a teen who is interested in taking up photography as a hobby or even a possible career choice.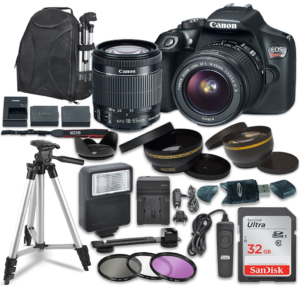 How to Develop Your Teens Photography Skills
Once your teen has their own, new camera, they will probably want to learn how to get better at photography. Why not check out local photography classes for teens – perhaps there is something on offer at school? Also check out YouTube videos and tutorials which can help them practice a particular skill. Once they get a little better, look for teen photography contests either online or in your local area so they can enter and gain some confidence.