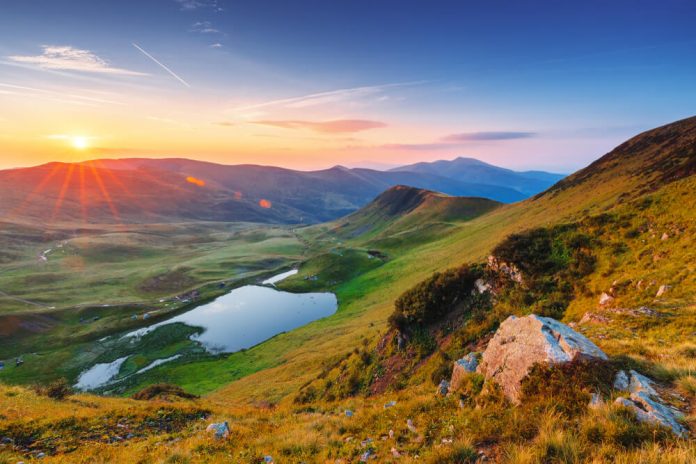 10 Best cameras for landscape photography
Like all types of photographers, landscape photographers have unique needs when choosing a new camera that best suits their style. As such, there are many features that the best cameras for landscape photography should have that might not be so crucial for those who focus more on other styles of photography.
In this guide, we will look at some of the key features that cameras for landscape photography should have. We've also picked out 10 of the top cameras for landscape photography so that you can find your next dream camera right here.
Each of the models we have chosen has a range of features that are simply perfect for shooting landscape scenes – read on to find out more.
Top 10 Best landscape photography Cameras
Let's take a look at some of our top cameras. We have chosen 10 from some of the best-known brands in the world of photography, including Canon, Nikon, and Sony.
1. Fujifilm GFX 100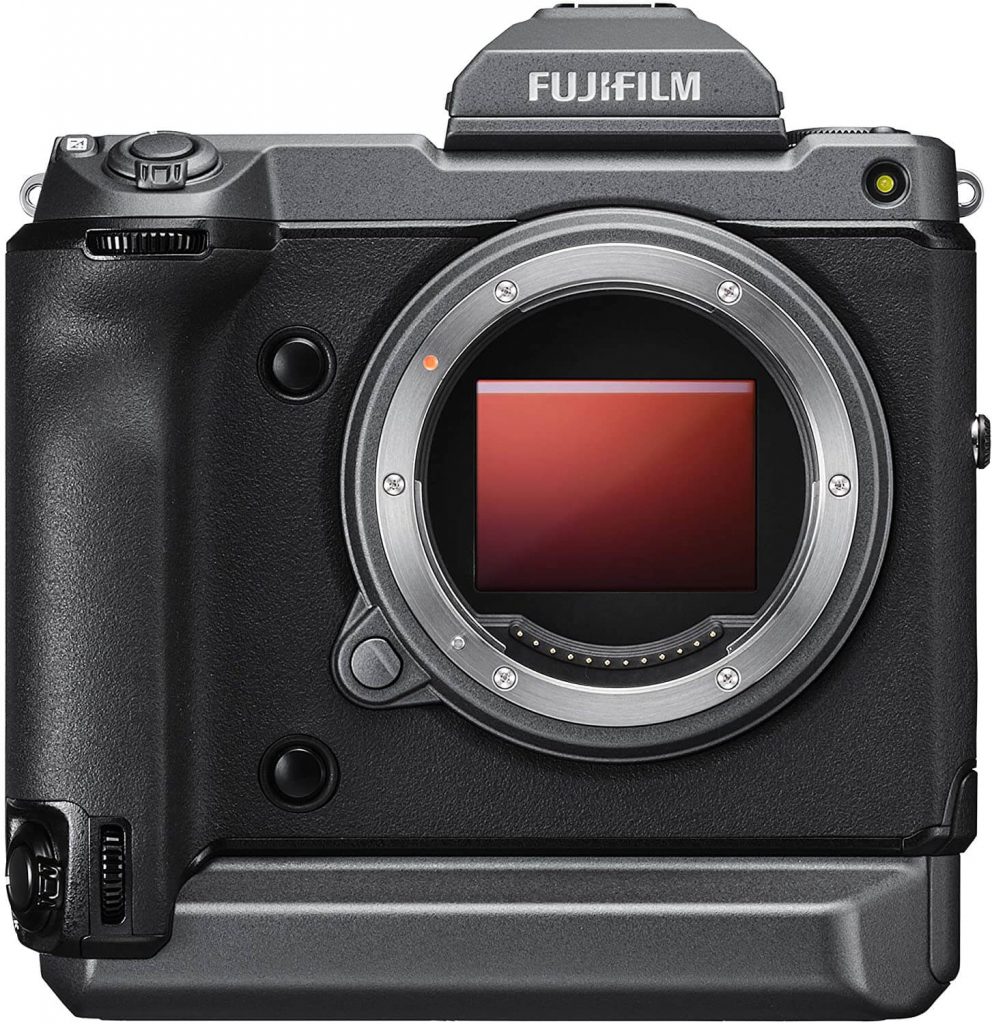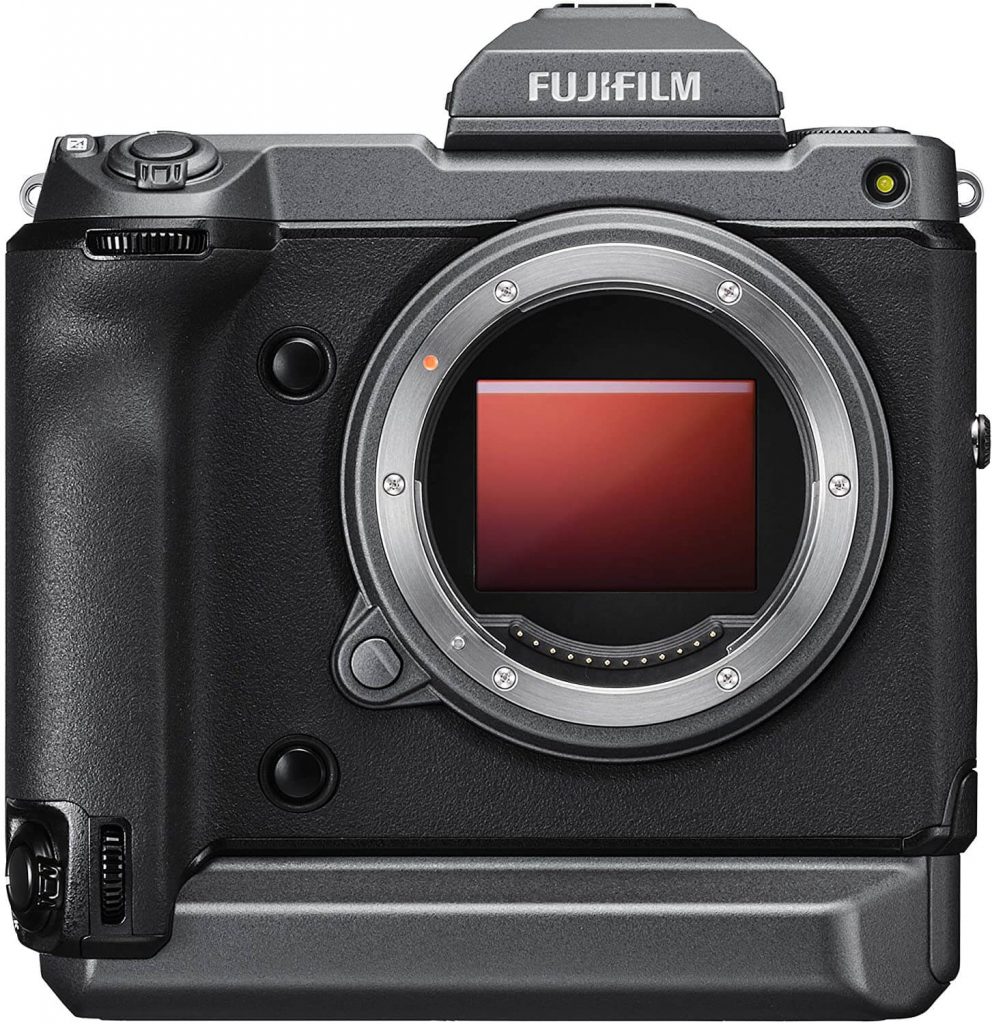 Professional landscape shooters looking for exceptional image quality and high-resolution cameras should definitely consider this Fujifilm camera body.
The medium format camera has an astonishing resolution of 102 megapixels, meaning your images will have an extraordinary level of detail. You also get a wonderful dynamic range with the Fujifilm GFX 100.
Hand-held shooting is no problem with this model – it features in-body image stabilization. There are many other useful features for landscape photography, too. To name just a few – on-screen histograms to obtain the perfect exposure, simple focus stacking, focus peaking, and bracketing.
The tough magnesium alloy construction is lightweight yet incredibly robust – a necessity when working outdoors in challenging conditions.
If you are looking for the very best and have a big budget to spend, it is difficult to look past the Fujifilm GFX 100.
Pros
Incredibly advanced features
Outstanding image quality
Customizable buttons
Cons
Very expensive
Features might be too much for the majority of users
2. Fujifilm X-T4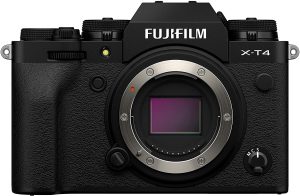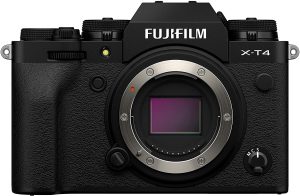 Our next pick is a mirrorless camera with an electronic viewfinder, and it has many excellent features for the landscape photographer.
For a start, the controls are very easy to use and allow instant access to many of the most important settings. There are dials to adjust exposure compensation, ISO, and shutter speed so you can easily get a well-exposed shot.
You can also customize all of the buttons and dials to adjust the features you use most often. The touchscreen also makes this camera very easy to control, although you can also use the joystick if you prefer.
The camera is not too large and bulky yet has a solid construction making it ideal for using outdoors.
Pros
Powers up very quickly
Works very well in both lower light and bright light
Can reprogram all buttons
Cons
Can overheat when shooting video
Lower resolution than others in this price range
3. Sony Cyber-Shot RX10 IV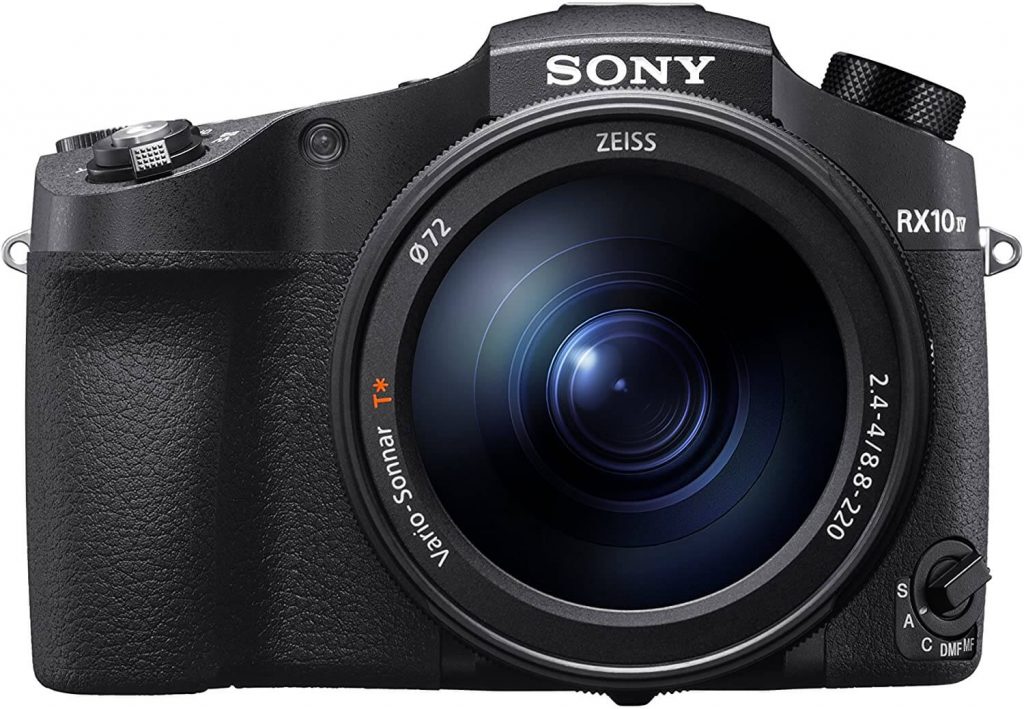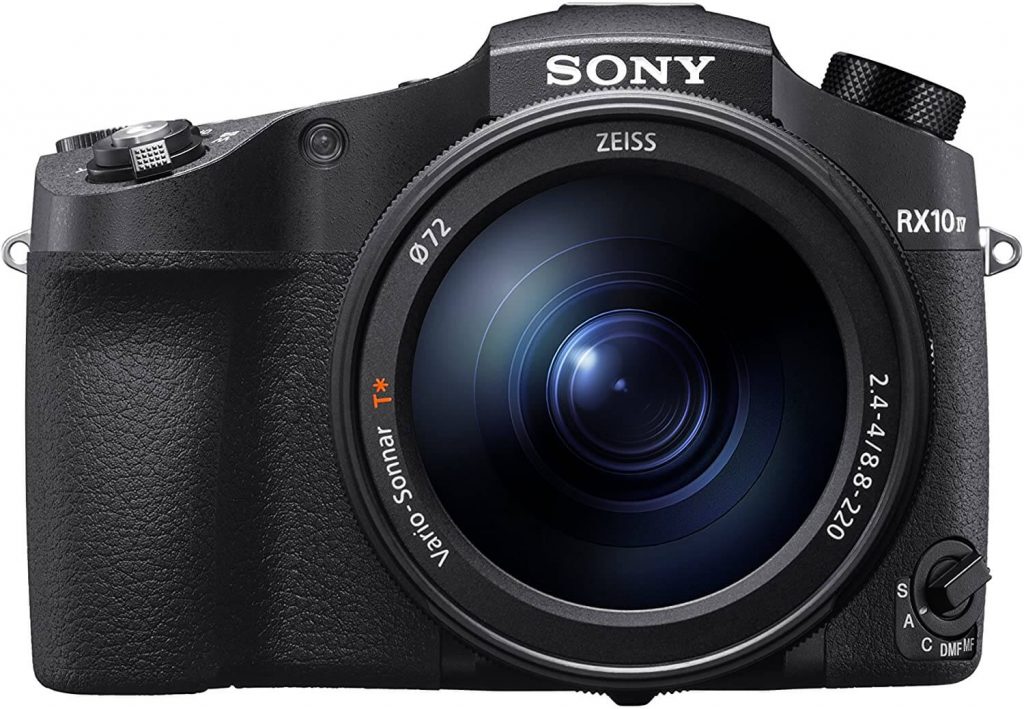 If you are looking for a bridge camera for landscape photography, this is an excellent pick. You don't have to worry about investing in multiple, expensive lenses, as you can easily capture both wide-angle shots and close-up images of finer details. In fact, compared to other cameras, the RX10 IV has one of the widest zoom ranges at 24-600mm.
The electronic viewfinder is one of this camera's best features. It is highly detailed with 2.36 million dots and can easily be used on bright, sunny days. The autofocus system can struggle a bit with moving subjects, but for landscape scenes, you'll have no problem getting a perfectly sharp shot.
Pros
Outstanding zoom
Excellent stabilization
Eliminates the need for multiple lenses
Cons
Quite heavy and bulky
Controls are not too intuitive
4. Canon EOS Rebel T8i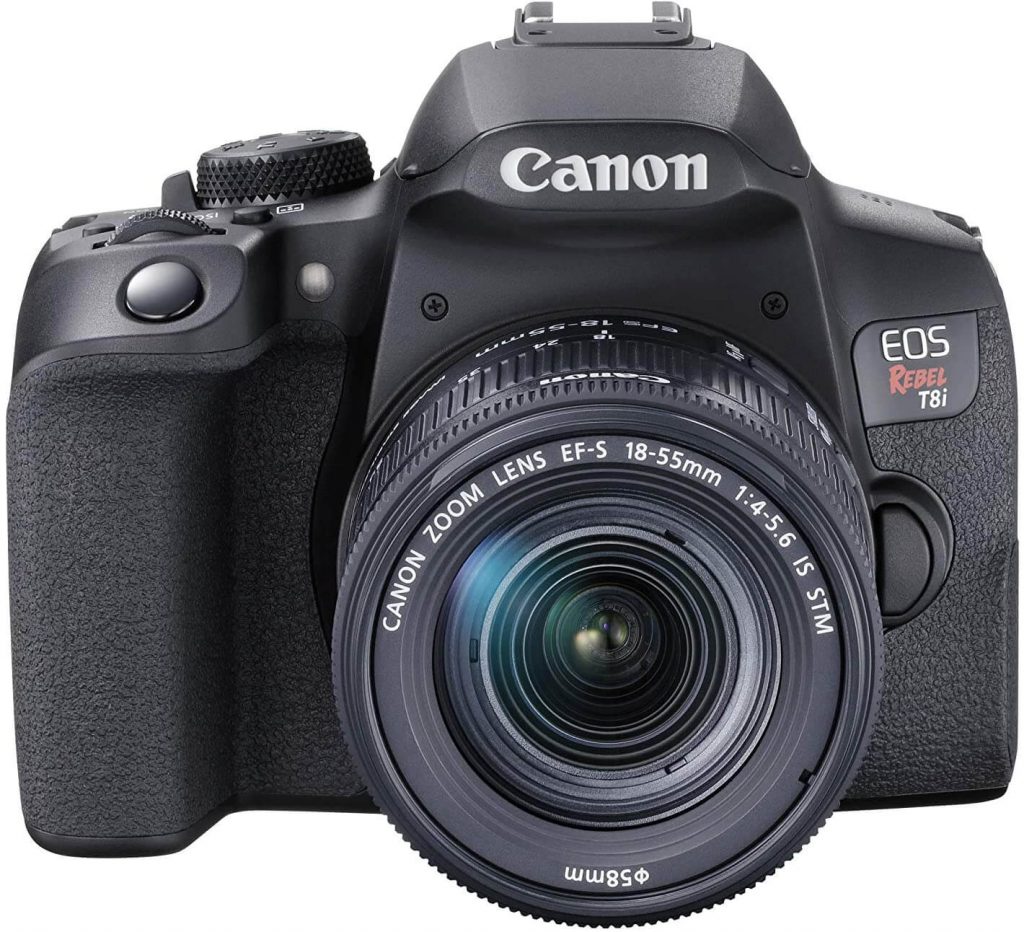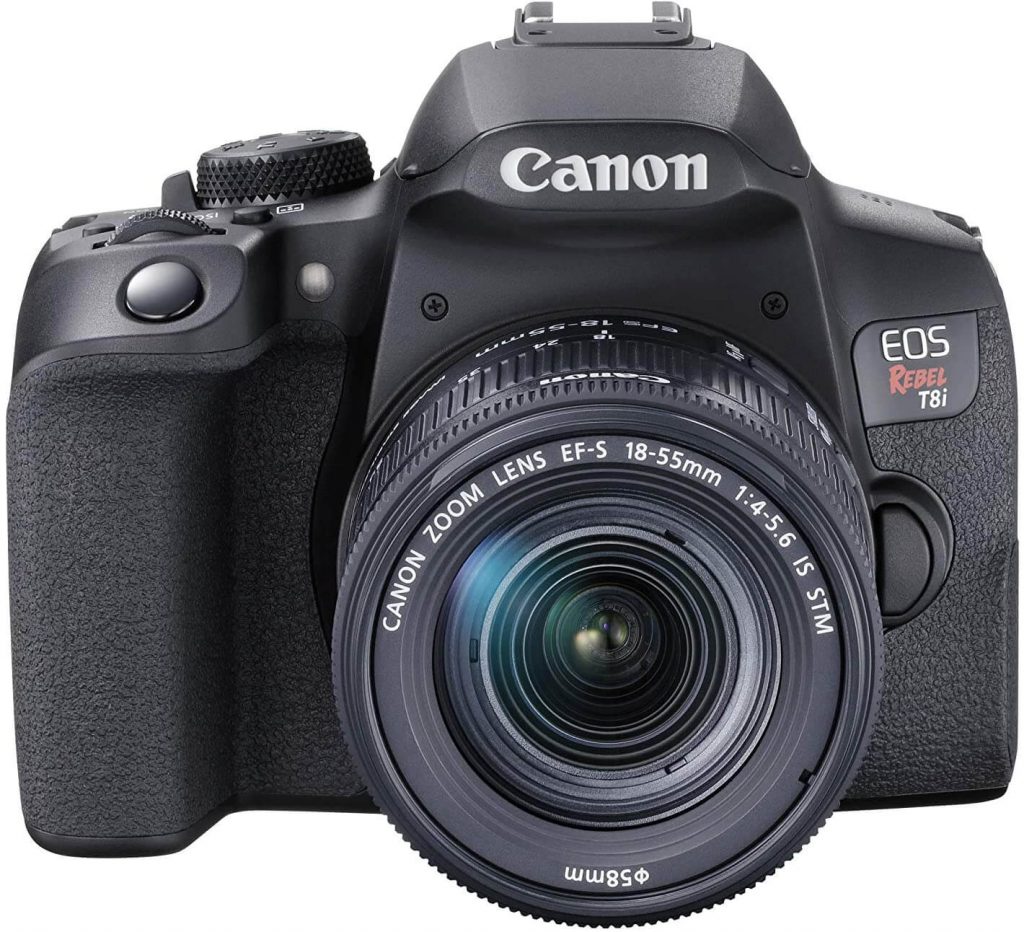 This Canon camera is perfect for landscape photographers on a somewhat limited budget – it is the cheapest on our list. With an optical viewfinder offering 95% coverage, this is a very capable camera.
You'll be able to take plenty of landscape photos on this excellent camera without worrying about charging the battery – it will last up to 800 shots on a single charge. It's also very lightweight and easy to carry around as it is a crop frame rather than a full-frame model.
Overall, this is an excellent buy for beginners who don't want to spend a small fortune on a camera.
Pros
Inexpensive
Battery lasts for hundreds of shots
Lightweight, especially compared to full-frame models
Cons
Quality of images is not as good as higher resolution, full-frame cameras
Included accessories aren't the best quality
5. Nikon D850
The Nikon D850 (full review here) belongs to the brand's professional range of DSLR cameras, so of course, you can expect outstanding photo quality from this model.
The full-frame camera has a massive resolution of 45MP. Whilst this might not be as high medium-format cameras, you can still expect your landscape photography to look excellent with the D850. The lack of an optical low-pass filter further helps increase image quality.
The EXPEED 5 processor ensures a huge dynamic range. This is further helped with the incredibly low base ISO of 64 – you get an even better dynamic range the lower the ISO.
The camera body is weather-sealed and has a deep, comfortable grip. So, it is the perfect companion for long sessions outdoors.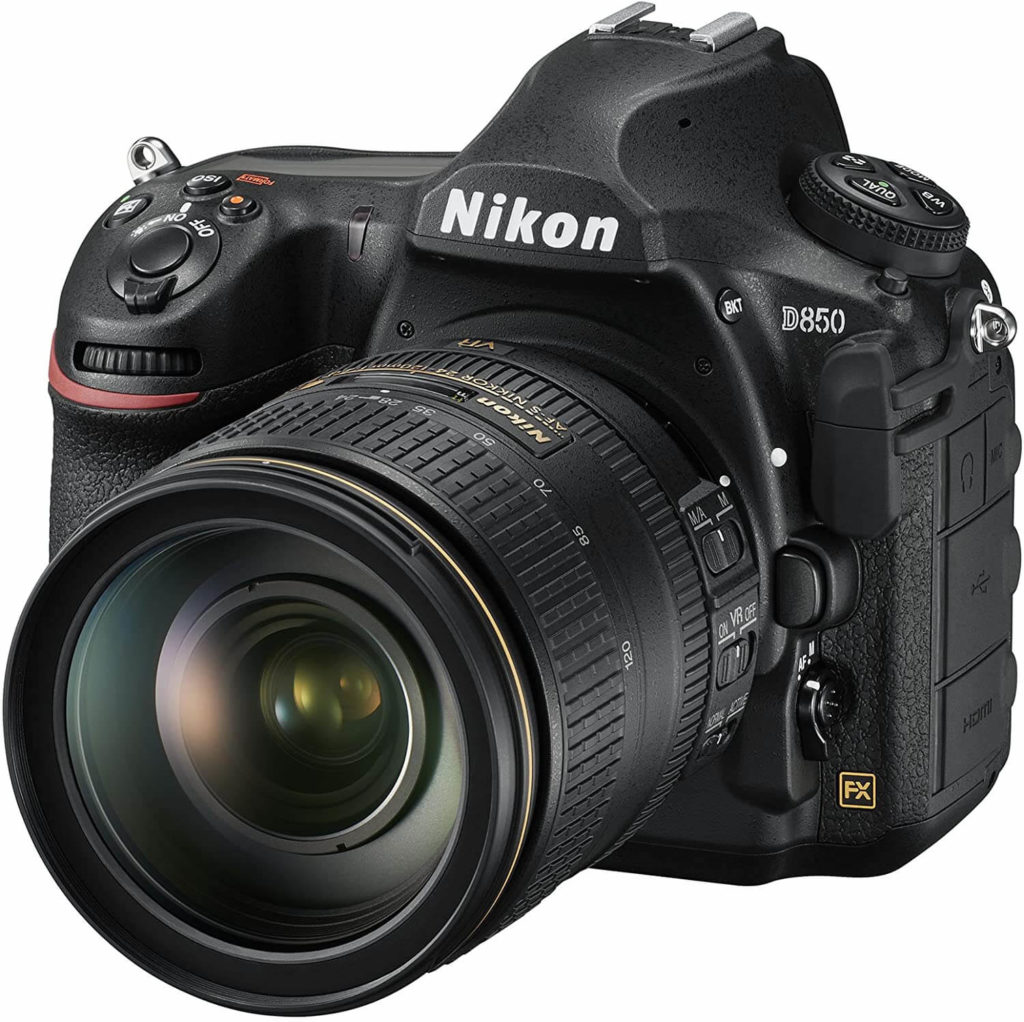 Type: DSLR | Sensor: 45.7MP BSI | Video: 4K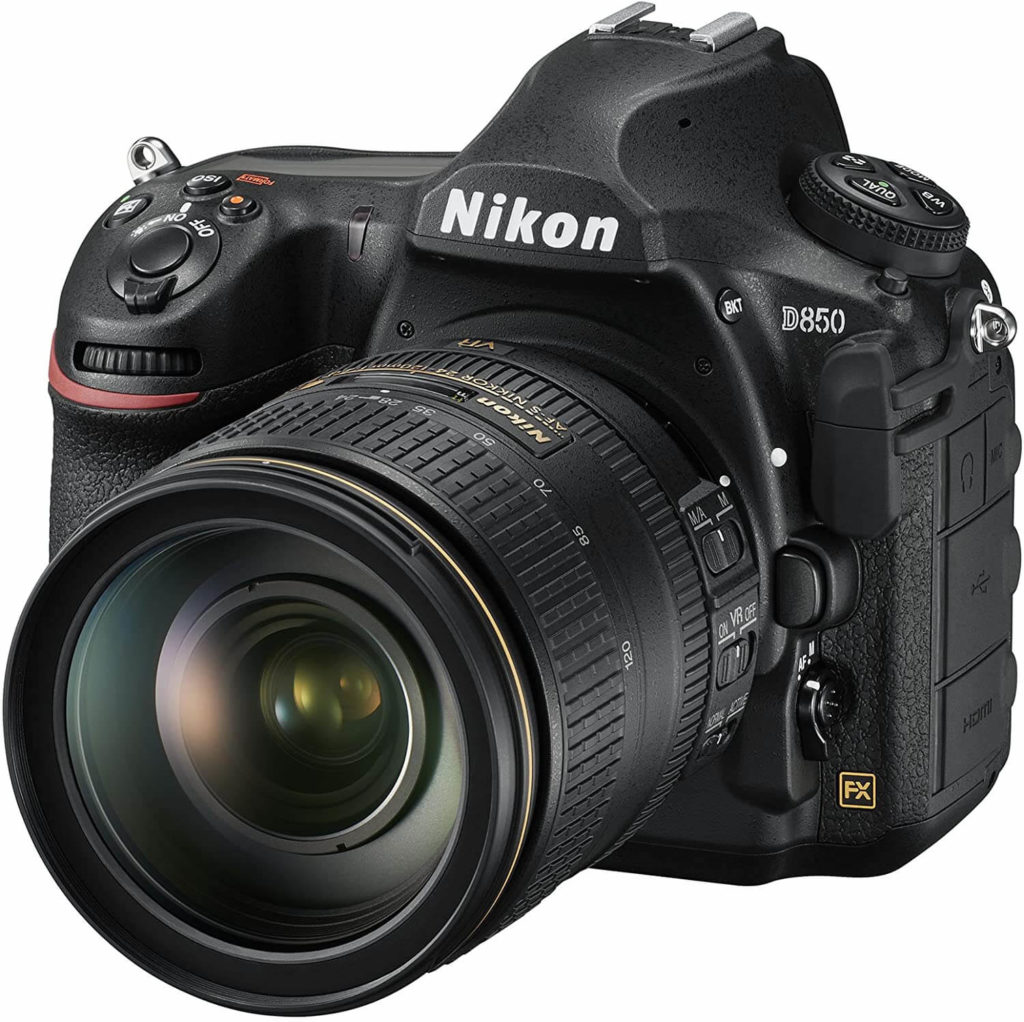 Type: DSLR | Sensor: 45.7MP BSI | Video: 4K
This versatile camera is a great all-rounder, and with a wide selection of compatible lenses, you'll find it performs very well for virtually any type of photography. It is an excellent choice for both professional and amateurs who are serious about their hobby.
Pros
Highly responsive touchscreen
Very sharp images
Fast autofocus
Cons
6. Canon EOS R5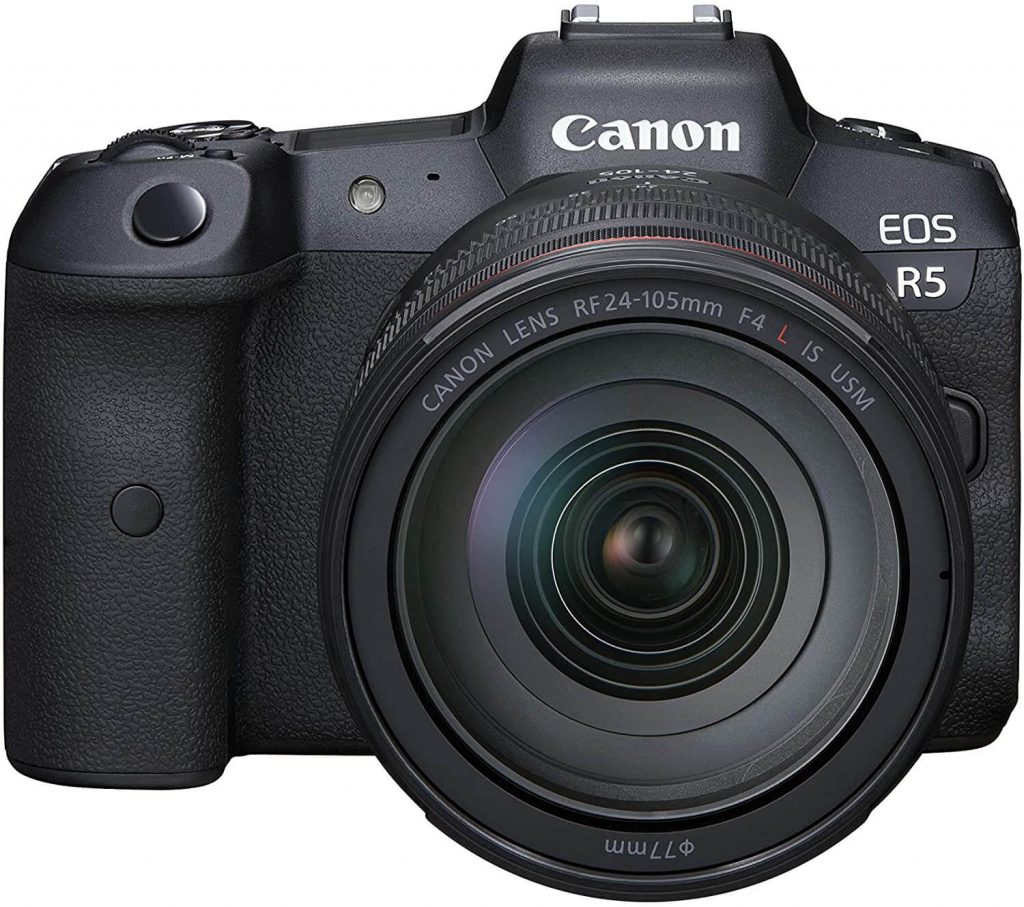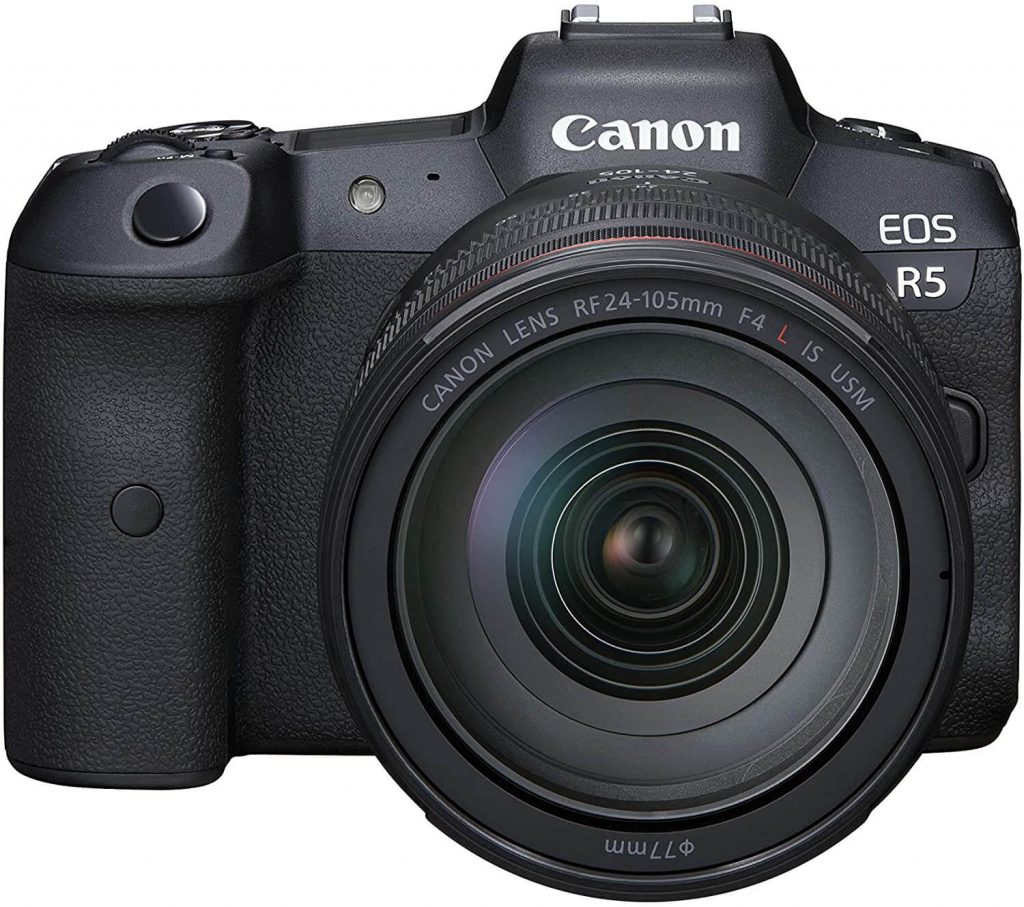 If full-frame mirrorless cameras are your number one choice when it comes to the perfect landscape camera, the EOS R5 from Canon is a strong contender.
The 45 MP, high-resolution sensor gives both excellent quality images and a wide dynamic range, perfect for landscape shots. The camera features in-body image stabilization, making it perfect for capturing sharp, blur-free handheld shots.
The menus are laid out in a simple and straightforward way, making this camera very easy to use, even if you are new to Canon.
The dual memory card slots are ideal for giving photographers peace of mind – one can be used as a backup if the other fails. Or, you can save JPEG to one card and RAW to the other. Of course, it's also possible just to save to the second card once the first one is full, too.
Pros
Dual SD card slots for backup
Intuitive controls
No-lag in the viewfinder
Cons
Focus doesn't always work well at first
Sometimes overheats
7. Nikon Z7 II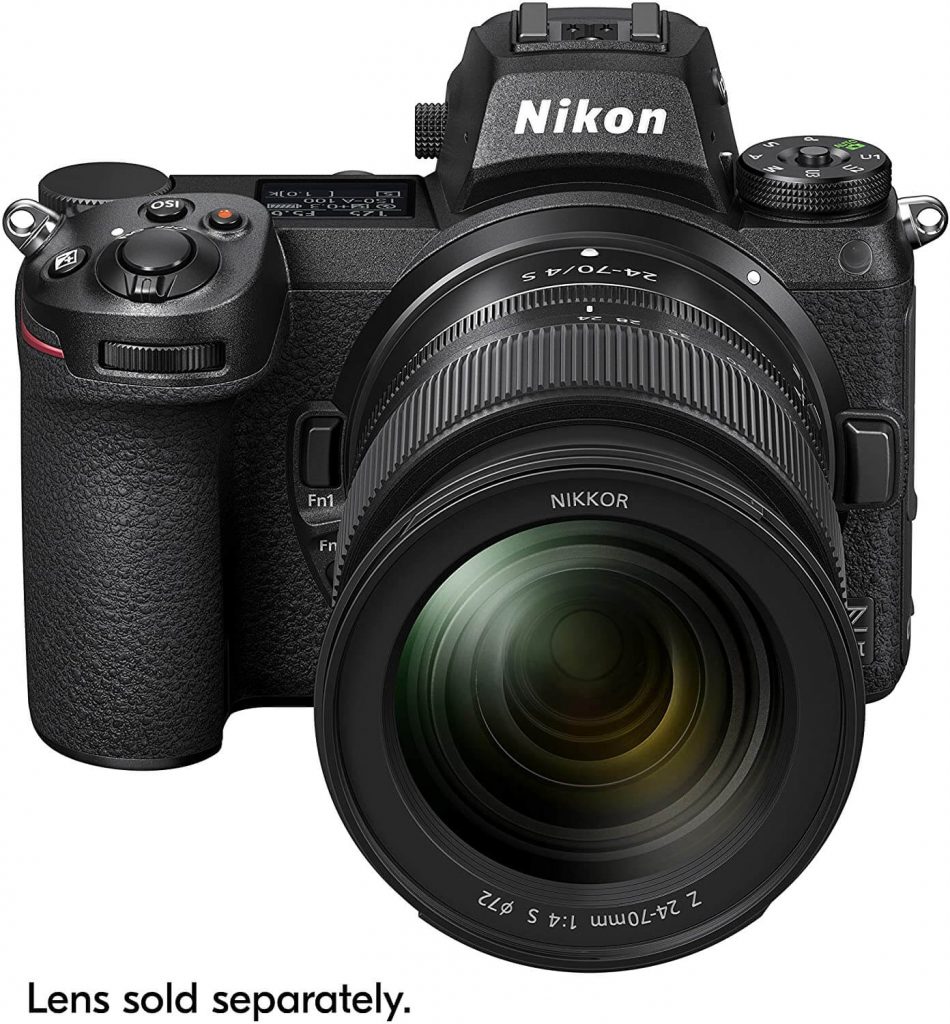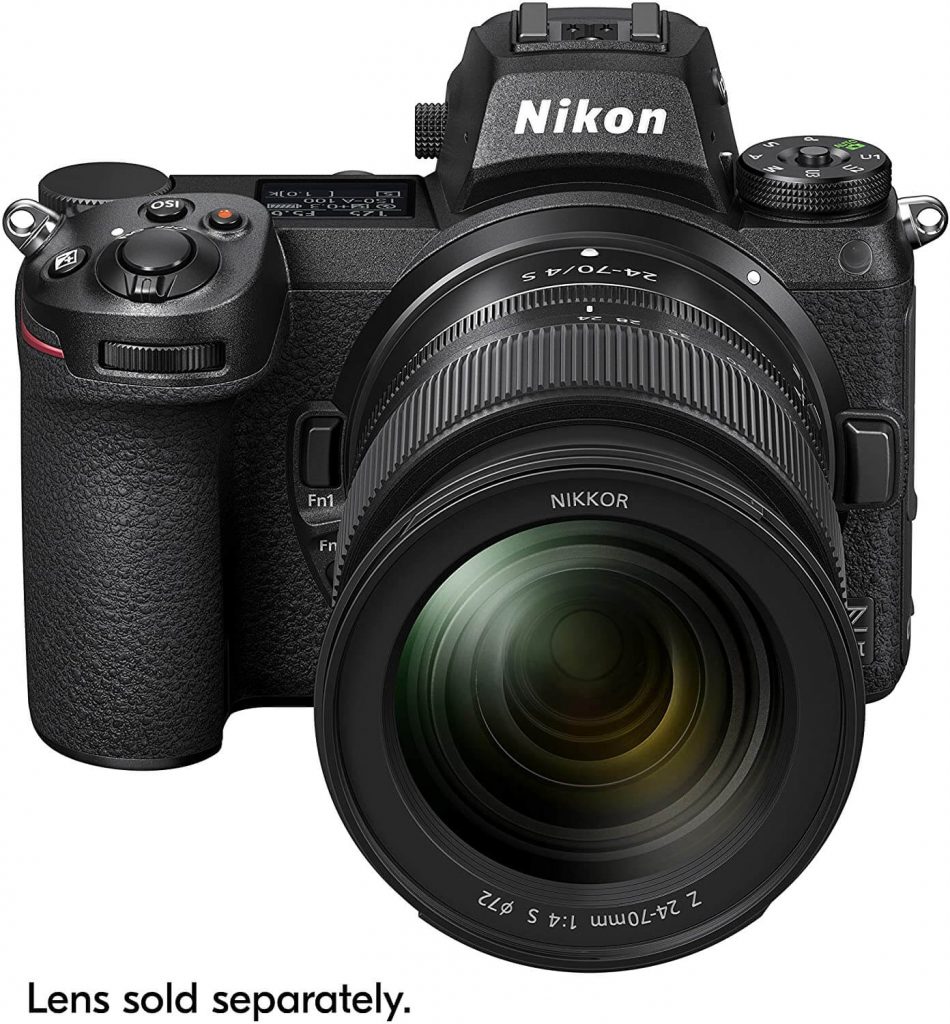 As one of the world's leading camera manufacturers, it should come as no surprise to find another Nikon on our list. However, unlike the D850 above, the Z7 II comes from Nikon's mirrorless range.
Overall, the features of the Z7 II are quite similar to the D850, although there are a few advantages to choosing a mirrorless model. The most notable is the difference in weight and size – the Z7 is really compact, making it a lot easier to carry around all day.
The battery lasts a lot longer than other mirrorless cameras when you add the additional battery grip. This further helps if you'll be using the camera for hours at a time.
It is perhaps the best mirrorless camera in terms of resolution, with a 45.7 MP full-frame sensor. However, you don't get some of the in-camera features found on Nikon's DSLRs, notably the ability to control the autofocus at the touch of a button.
Pros
Can assign the buttons to adjust certain settings
Excellent quality screen and viewfinder
Very fast overall
Cons
Lack of excellent, small lenses
Autofocus could be better
8. Sony a7R IV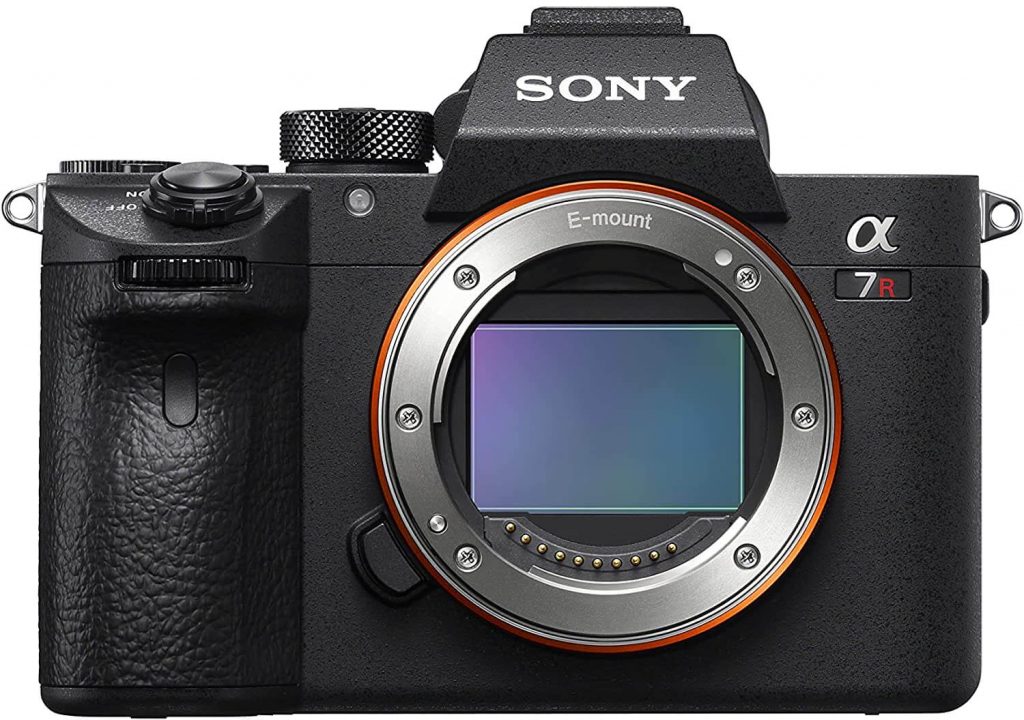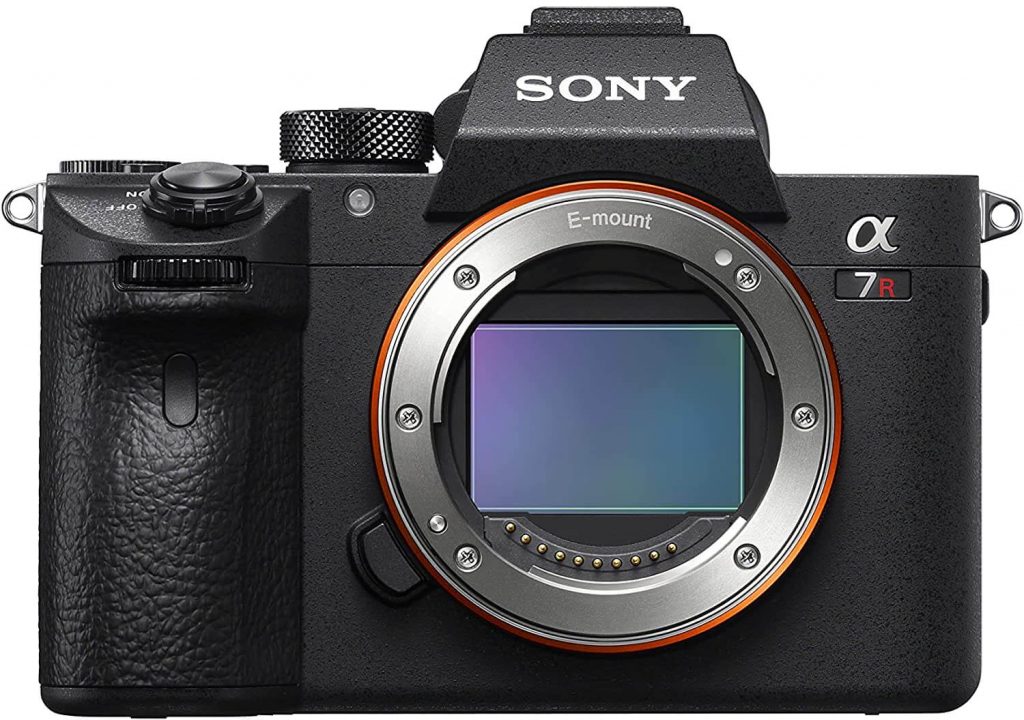 If you're looking for a superb camera for shooting landscapes, the Sony a7R with its 60-megapixel full-frame sensor could be just what you need.
It works very well in low light, with a minimum ISO of 50 (although the native is 100). And, it can also autofocus extremely well in poorly-lit situations. The five-axis stabilization means your handheld shots will be tack-sharp, and the shutter is free from vibrations to further help ensure your images are crisp.
As most landscape photographers work in all conditions, it is useful that the camera has a deep grip and buttons that can easily be operated even when wearing gloves. The camera also has improved weather-sealing compared to previous models, making shooting in the rain or snow no problem for this camera.
The a7R IV is one of the most capable mirrorless cameras, and landscape photographers will be thrilled with the quality of prints obtained with this camera.
Pros
Lovely color science
Fantastic resolution
Dual card slots
Cons
Images can be a bit noisy
RAW files are very large
9. Panasonic Lumix S1R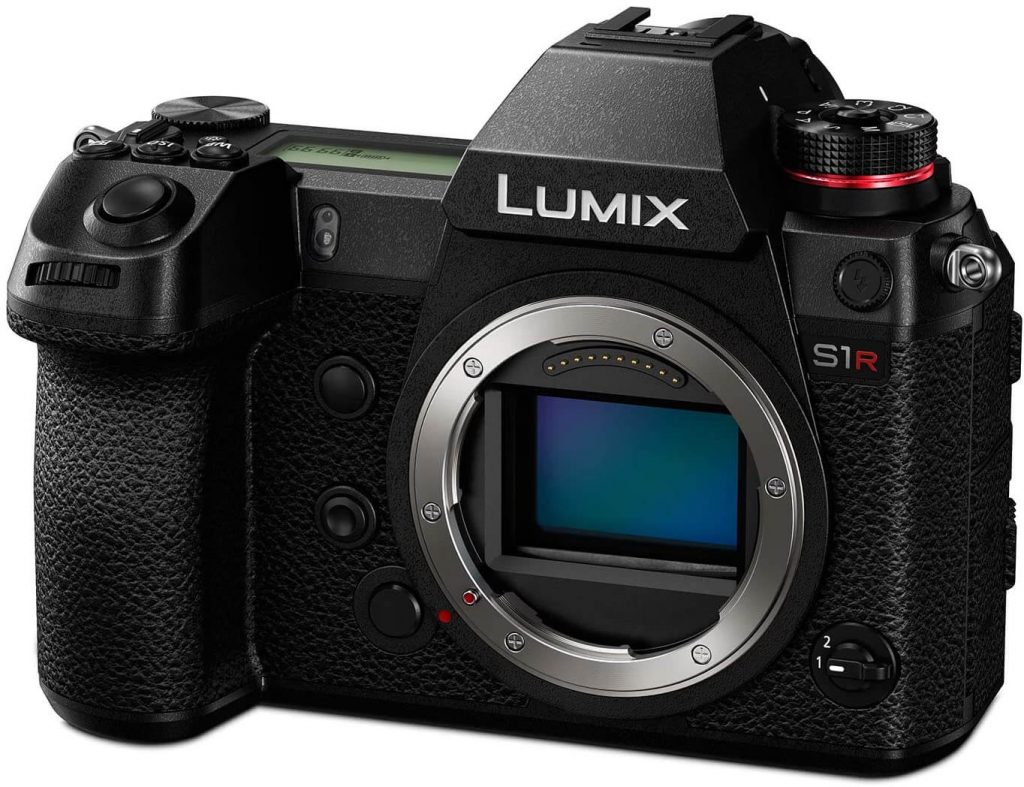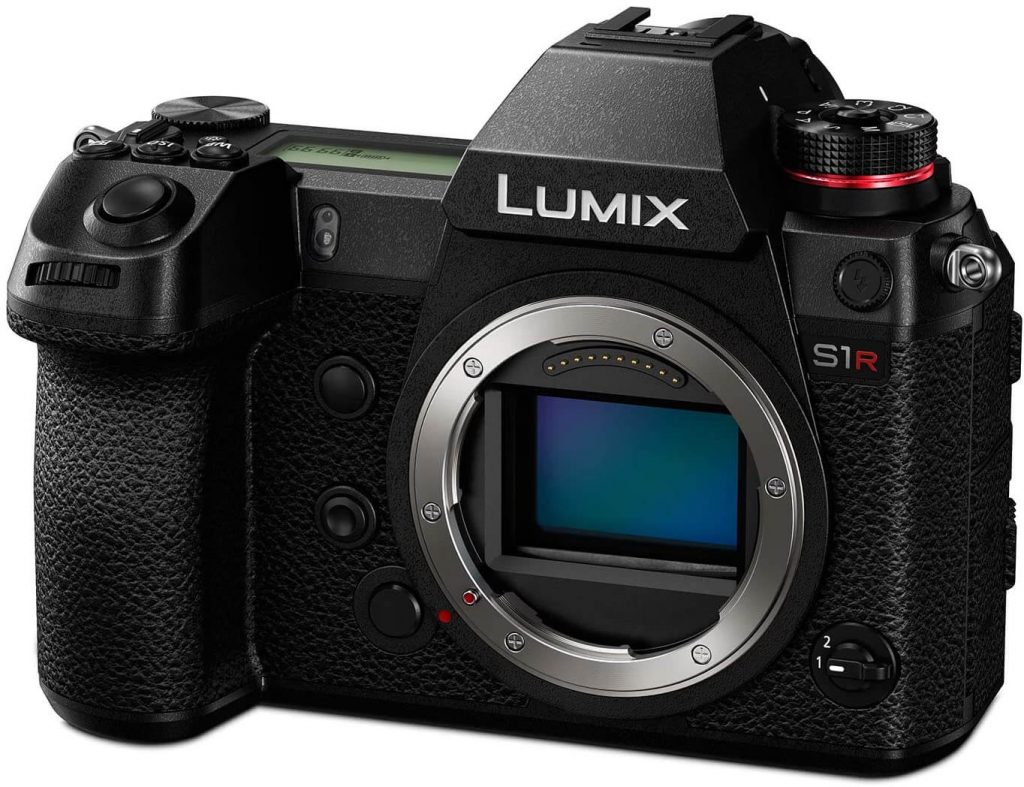 Professional landscape photographers looking for a mirrorless camera with a full-frame sensor will find few faults with the Lumix S1R. Unlike most camera brands, the pixel-shift high-resolution mode can boost the resolution to a stunning 187 megapixels. This works very well when shooting landscapes using a tripod.
This is one of Panasonic's digital cameras that will appeal more to a professional audience. It has dual card slots and an impressive range of high-quality lenses, as well as a highly durable body for use in even the harshest environments.
The EVF has a very high resolution, and you'll find some of the controls are illuminated, making the camera easy to use in poorly lit conditions.
Pros
Very good in low light
Pixel shift adds a lot more detail to your images
Very tough and durable build quality
Cons
The battery could last longer
Not the best at autofocusing
10. Pentax K-1 Mark II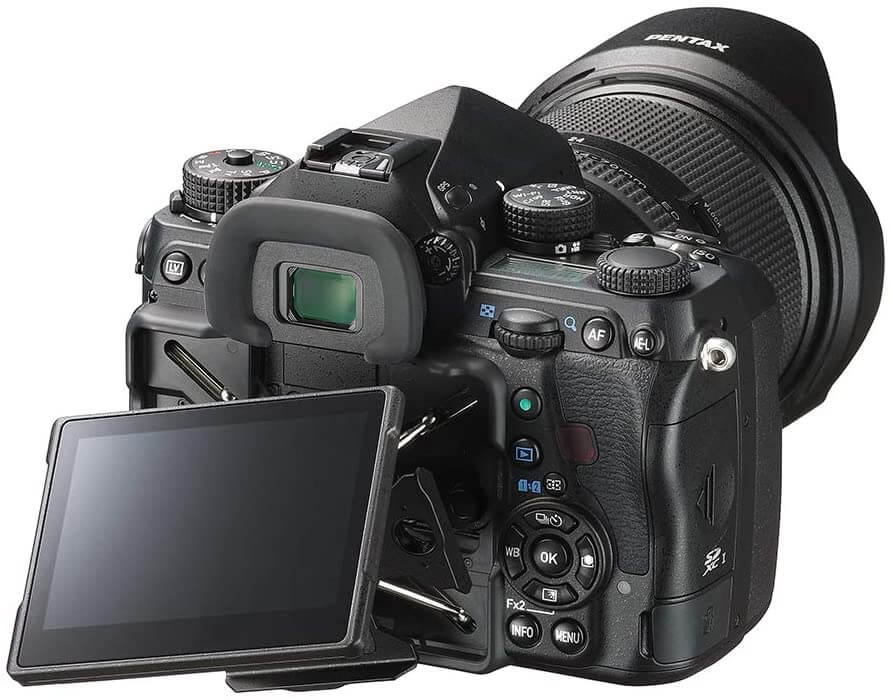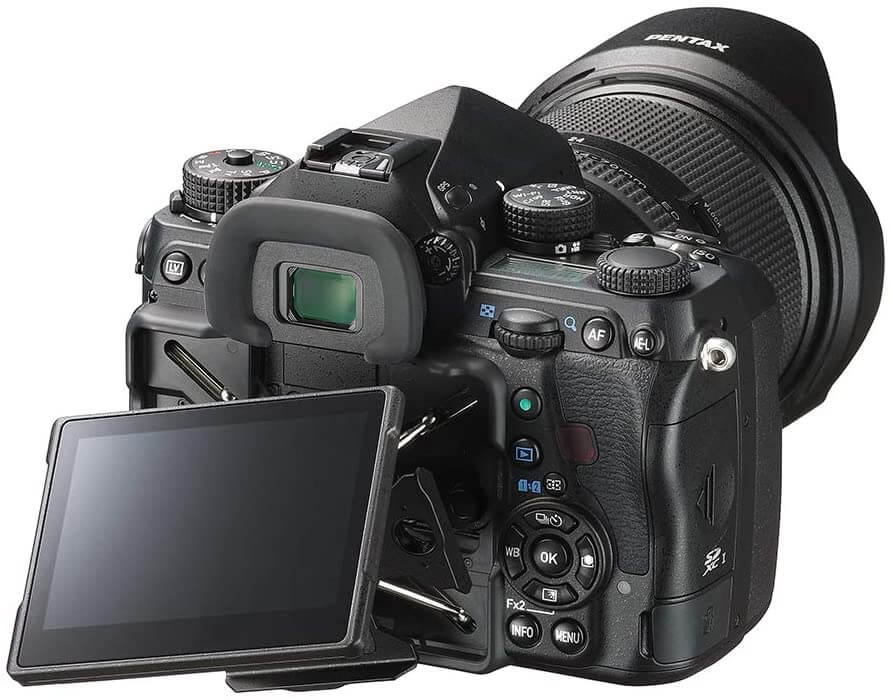 The last of our best landscape cameras comes with a fully-articulated screen and a few other useful features that aren't found on any other full-frame DSLR. The sensor-shift technology is just one example. This allows you to combine several images to get the best sharpness and colors.
Any landscape photographer is sure to find this camera ergonomic and easy to use, either hand-held or on a tripod. It's even easy to use in darker conditions thanks to carefully positioned LEDs. These illuminate the lens mount, memory card slot, and more.
The AF system has some advantages but also leaves a lot to be desired in other areas. On the one hand, it can focus at -3EV, which makes getting night shots a lot easier. On the other hand, there are only 33 AF points, and they are heavily weighted towards the center of the frame.
Pros
Ergonomic, excellent build quality
Great upgrade over previous models
Pixel-shift technology ensures you get detailed, sharp images
Cons
No built-in flash
Low number of autofocus points
Best Camera for Landscape Photography
After comparing ten amazing cameras, it's time to decide which is the best camera overall for landscape photographers. Whilst many of our top ten have similarly high ratings, the one which stands out is the Nikon D850. Not only is it very highly rated, but it is also reasonably priced for a camera of this class.
The full-frame camera system offers a stunning dynamic range which is crucial for landscape photography. A huge selection of lenses can be used with this camera, and it also has an impressive battery life. The menu is intuitive, and the camera is well weather-sealed – it's clear to see why this is our winner.
Considerations Choosing a landscape Photographers Camera
There are some vital features to look for when choosing the best cameras for landscape photography. Let's take a look at some of the things you should consider to ensure you can shoot stunning landscape scenes.
Image Quality
It goes without saying, but great image quality will always be a big deciding factor when picking out a camera. Medium-format cameras are generally the best in this regard, but their price point is often too high for most photographers. Full-frame DSLRs are also a great choice if a medium-format mirrorless camera is out of the question.
Wide Dynamic Range
It is important to have a large dynamic range in a camera for landscape photography. This is because the lighting tends not to be uniform between the foreground and the background, so a wide dynamic range will ensure you capture all the detail in both darker and brighter parts of your scene.
Weather Sealing
A weather-sealed camera is definitely a big plus when shooting outdoors. Landscape photography takes place in all weathers, so it's a good idea if you don't have to worry about keeping your camera dry when working on getting that perfect shot.
Huge Battery Life
A long battery life is crucial – you don't want it to run out when you are miles from home waiting for that perfect shot. And, cold conditions can drain your battery more quickly. So, buy a camera with an excellent battery life or one that comes with a couple of spare batteries.
Large Sensor Size
A full-frame camera has a larger sensor than a crop sensor camera, giving a higher resolution and, therefore, more detail in your images. If you intend to edit your images, you won't lose any detail in the editing process if you shoot with a full-frame sensor camera. And, if you wish to print out your shots, a large sensor size will ensure your prints have plenty of stunning detail.
High Maximum ISO
When working in low light, shooting night sky scenes and landscapes, a wide ISO range is essential. This will allow you to create sharp, noise-free images – noise is a common problem when you get to higher ISO values.
Last update on 2023-10-05 / Affiliate links / Images from Amazon Product Advertising API